Swede Alexander Gustafsson spoke about his UFC on Fuel TV 9 in Stockholm with Ariel Helwani on the MMA Hour yesterday. The Mualer talks about the bout set for 5 rounds, staying in Stockholm to train at Allstars Training Center, the Harlem Shake, and his bout against Gegard Mousasi.
"I'm going to grab the mic, and challenge the champ after this fight" says Gustafsson. "No more running…. it's time" says the Swede that is ready to for a stoppage and taking the next step for the title.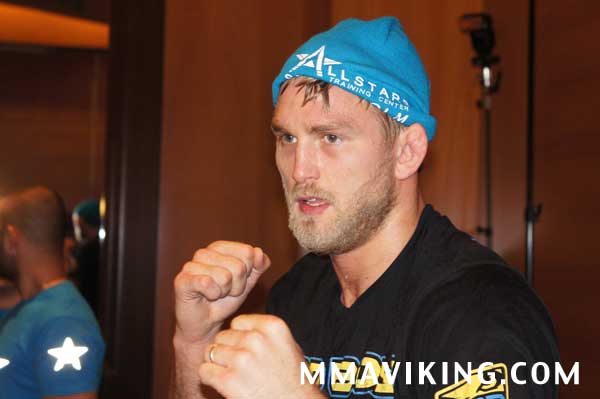 Watch Video
Go to the 21 minute mark to watch the Gustafsson interview:

Betsafe in Norge, Sverige, Suomi and Danmark!