USA Today and MMAJunkie reported today that Swedish light heavyweight contender Alexander "The Mauler" Gustafsson will fight Mauricio "Shogun" Rua on the UFC On Fox 5 card in early December. The fight will have a co-main event status on the card that will be lead by the lightweight title bout between the reigning champion Benson Henderson and  the challenger Nate Diaz.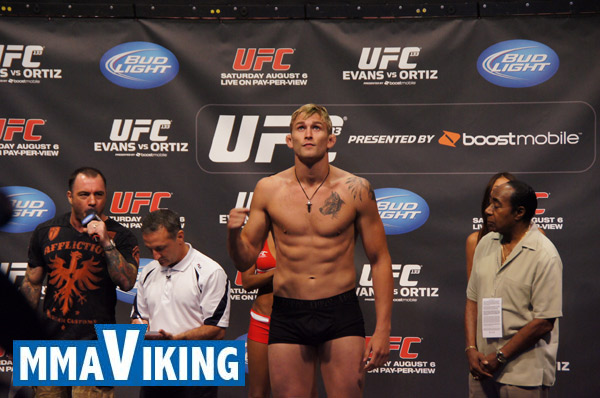 Gustafsson hasn't fought since he beat Brazilian Thiago Silva by a clear cut decision in his hometown of Stockholm in April 2012. The Swede had to do some rehab on an old injury after the Silva bout but has returned to training a while ago. Besides training in Sweden, Gustafsson has also again spent time at the Alliance gym in San Diego where he trains with the UFC light heavyweights Phil Davis and Brandon Vera among others.
Shogun Rua just came off victorious from the war he had with Gustafsson's training partner Brandon Vera on August 4th at the UFC on Fox show. Before that the Brazilian striker had another grueling battle with the hard-nosed Dan Henderson who was able to eek out a decision win in the end.
Alexander Gustafsson Highlight: Viking Heritage