Announcement : Ilir Latifi on Superior Challenge 8 Card
Today Superior Group International announced Ilir Latifi will be the first fighter signed to the Superior Challenge 8 card. The popular light heavyweight will compete on the October 6 card in Malmö Arena on October 6. Read the announcement below: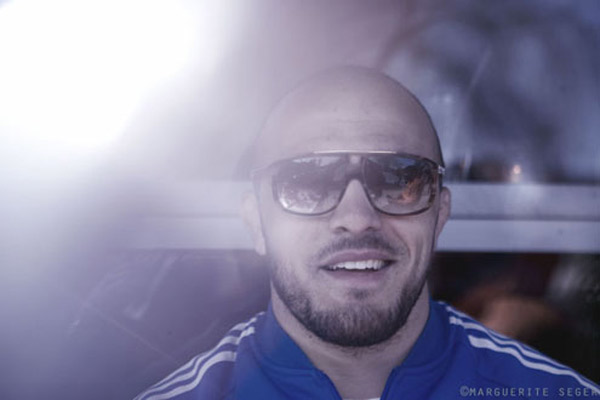 One of Scandinavia's highest ranked MMA fighters and the Malmö resident Ilir Latifi will be the main event at Superior Challenge 8 in Malmö Arena on October 6.

Superior Challenge has signed the local and all time favorite fighter, Ilir Latifi for its eighth edition, so that the Malmö audience can experience their favourite fighter in their hometown. Who the opponent will be is not yet official, but the organization will announce it shortly.
Ilir started up with a successful athletic career as a wrestler, with several Gold medals in the Swedish National Wrestling Team, and won the finals in ADCC's European Qualifications during 2004. His older brother Arben Latifi is one of the Swedish MMA pioneers and former World Champion in Brazilian jiu-jitsu. Both brothers grew up in Rosengård, Malmö. The 100 kilo fighter, Ilir competes in light heavyweight (-93 kg), and is known for his audience-friendly aggressive fighting style, where his signature technique is to "Slam" his opponents. Because of his slams, he has been compared to one of the world's most recognized wrestlers of all time, "The crane from Minsk" Alexander Karelin.
Babak Aghavali, CEO Superior Group International:
- Ilir is a great fighter with tremendous charisma. I think he has potential to become one of the largest Swedish MMA athletes of all time. He is the undisputed superstar in Malmö, not only because of his athletic achievements, but because everyone knows him and everyone wants to see him fight in their hometown. We've had an incredible number of requests from fans regarding Ilir's participation in Superior Challenge 8 – Malmö and soon we will also announce his opponent.
Ilir Latifi, Professional MMA athlete:
- I think it's fantastic that Superior Challenge has chosen Malmö for their eighth show, which has given me the chance to compete in my hometown. I will do everything to win this fight and to show my opponent how tough it is to fight a Malmö resident in his own turf.
Tags:
Ilir Latifi