Superior Challenge officials today announced that the German/Swedish wrestler Bial Musa will compete at Superior Challenge 8, October 6 in Malmö.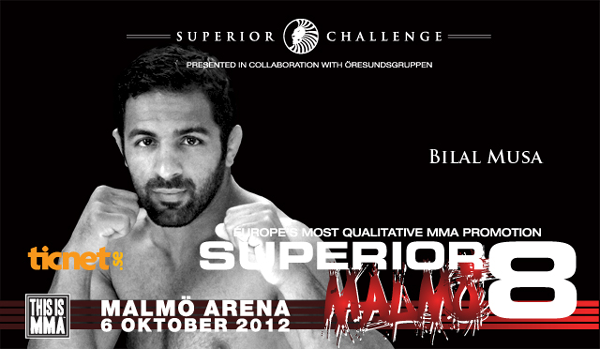 Press Release
(translated from Swedish)
 
Bilal was born in Germany but moved as a young man to Sweden and has lived all his life in Rosengard, Malmo. He started wrestling as a youngster and has competed successfully on the Swedish national team and two years in the Germany. He is a multiple silver and bronze medalist in the Swedish Championship. Recently, he transitioned to MMA and 2009 was his first game in Finland. This is Bilal's first MMA match at home before a home crowd.
Pro Debut at Botnia Punishment 8 Versus Mathias Musa

Note: The bout was stopped when the video ends
You Might Like These:
Bet with Our Sponsor Unibet - Local & International MMA Odds + New Account Bonus!