MMA Viking has learned that Denmark's Nicolas Dalby will face Peter Sobotta. The "Sharpshooter" will be heading into enemy territory to face Sobotta in Poland, where the former UFC fighter was born. Dalby will put his undefeated record of 10-0 on the line against the top grappler Sobotta at MMA Attack 3 on April 27.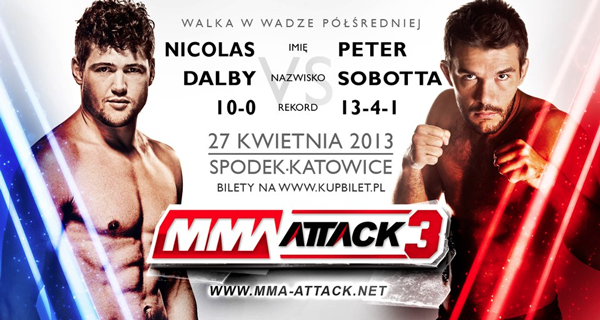 Dalby is coming off of a recent victory over Ivica Truscek at Battle of the Vikings, who he beat in his last two bouts. Sobotta is on a 5 fight winning streak, all by rear-naked chokes. The 26 year old fighter living in Germany suffered 3 of his 4 losses in his career in the UFC, where he lost to Paul Taylor, James Wilks, and Amir Sadollah in 2009 and 2010. "A particularly good grappler!" says Dalby of his opponent.
Dalby is also looking for a bout in June against another top Nordic welterweight in Assan N'Jie. The two were set to face one another at the recently cancelled Royal Arena 3, but the event was cancelled. Both fighters have expressed interest in meeting each other at the beginning of the summer.