Mixed martial arts in Denmark is on a roll. Last month's track record against high-level international competition has been nothing short of amazing, capped off by two Rumble Sports fighters capturing victories on opposites sides of the world Saturday night as Damir Hadzovic won in Italy and Nicolas Dalby captured gold in Brazil. Let's take a look back at 5 monumental Dane wins that make this May one for the record books.
Christensen Defends Superior Challenge Belt
Joachim Christensen successfully defended his light heavyweight Superior Challenge title against Max Nunes in Malmo, Sweden. "Everything just fell to my side" says Christensen who beat one of Sweden's hottest prospects in a hotly contested bout.  Although it was outside of Denmark, the red and white flags were flying as hundred of fans crossed the border to cheer on Christensen over the 15 minute bout and his first title defence.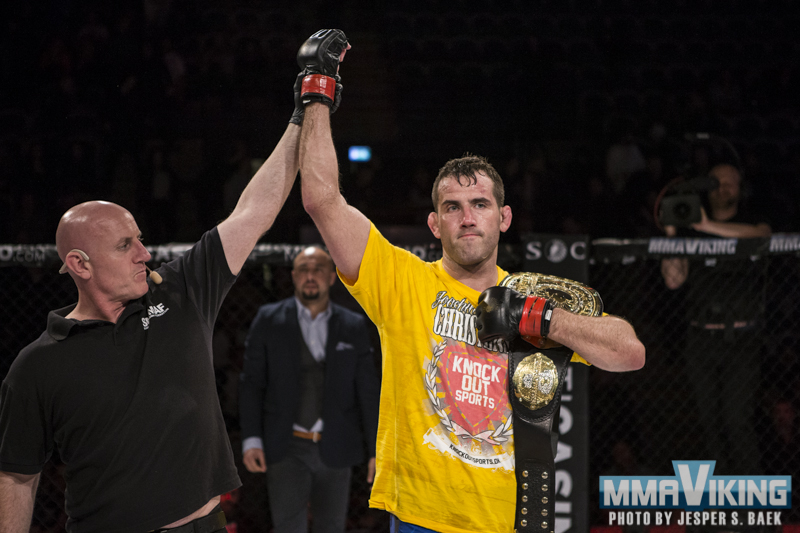 Anna Elmose Devastating KO (Again) at UCL 23
Rumble Sports' Anna Elmose devastating KO at UCL 23 in Copenhagen went viral across MMA forums and website. Taking on another more experienced fighter, it was Panda that found a home for her devastating right hand, knocking out Mara Rombero Borella in the second round. If you have seen Elmose fight before or this KO (there are more), check it out here.
https://www.youtube.com/watch?v=03XGNLtIm98
Søren Bak Outpoints Top Finnish Prospect
CSA.dk's undefeated Soren Bak headed to Finland to face Finn Alexi Nurminen at CAGE 30 for an intriguing match up between two top Nordic prospects. Early on you could see this fight was going to be full of action, the True Viking had Nurminen in trouble with an armbar attempt and Nurminen had a deep guillotine choke. In what Nordic fans are calling the fight of the year so far, it was the Dane that raised his viking axe in enemy territory.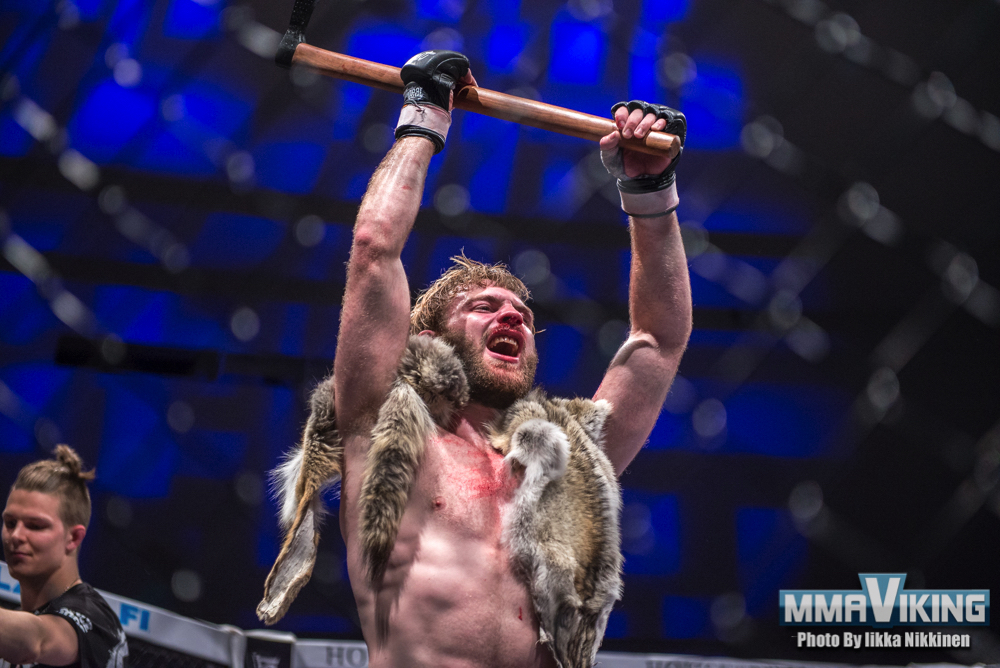 Hadzovic Beats Former Cage Warriors Champ in Italy
Damir Hadzovic took on the former Cage Warriors FC Lightweight Champion Ivan Musardo in the finale of Venator FC at the Unipol Arena in Bologna, Italy.  Although it wasn't easy for the first two rounds, it was 'The Bosnian Bomber' that put on enough damage on his Italian opponent that he was the only man that was willing to continue fighting into the third.  The Rumble Sports fighter added another scalp to his impressive run of wins, and headed to the hospital after the bout only to go online to find out how his teammate Nicolas Dalby would do who was fighting shortly after in Brazil.
Nicolas Dalby Wins UFC Debut in Brazil
If you wanted to get caught up with any fighters UFC debut, no fighter let you further into his or her world than the Sharpshooter. Filming and editing from the airport to the celebration party, Nicolas Dalby did it all. Twitter, Facebook, Instagram, and his now legendary Snapchat gave any fan (and even this reporter) an up close look at making a UFC debut in a foreign land.

Dalby's own video of weigh-ins, since technical difficulties left him off the broadcast.
15 minutes of battle was enough for the Dane to separate himself from Elizeu Zaleski on 2 of the 3 scorecards to capture the split decision. It was the welterweights UFC debut, and he walked away victorious against the Jungle Fights champion.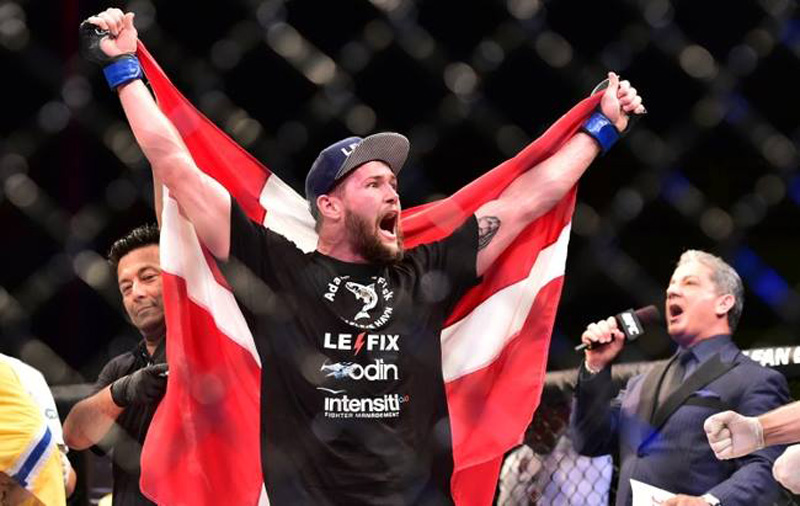 While the Danish wins heated up throughout May, it was the Sharpshooter that the lit the fire, becoming only the second Dane to win inside the Octagon.