It is almost time for Emil Weber Meek (7-2-1-1) to face Rousimar "Toquinho" Palhares (18-6) at Venator FC III.  The unlikely matchup between one of the scariest fighters in the world and fan favorite Norwegian "Valhalla" clash in Milan, Italy this Saturday.  "I'm here to shock the world" says Meek to MMAViking.com about the opportunity to fight the UFC veteran and WSOF champion.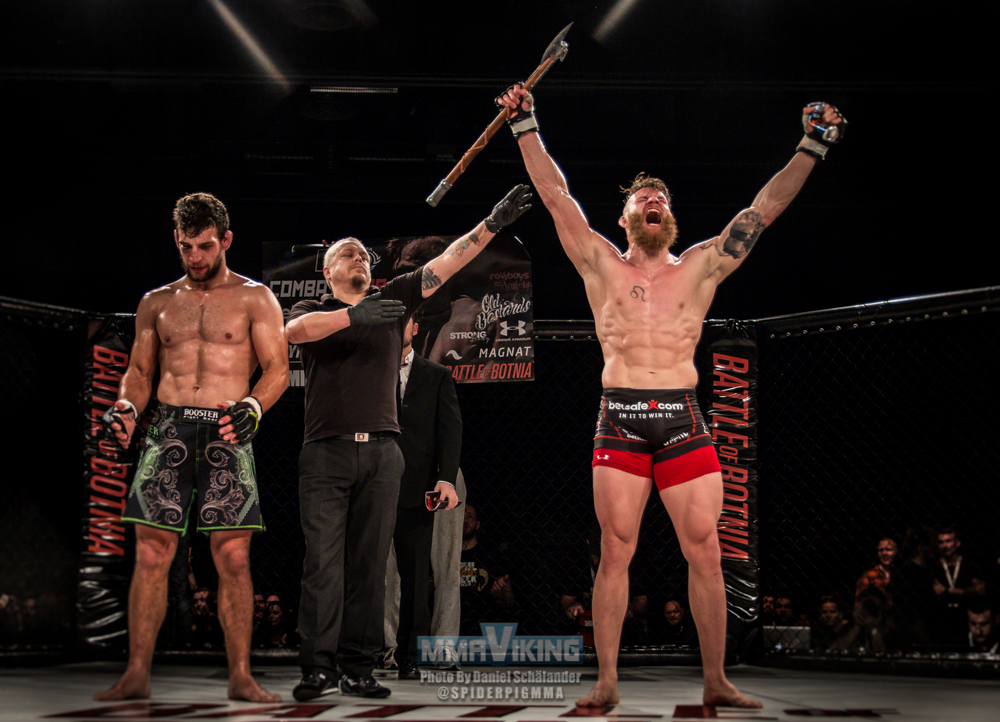 Meek has put together a two fight winning streak and has recently moved to Oslo to train at Frontline MMA to get ready for the battle.  He is set to face one of the most feared fighters in mixed martial arts, who has a bad reputation for holding on to submissions and eye gauging to injure opponents.  The Brazilian has also a drug suspension in 2012 and is now suspended indefinitely by the WSOF for his actions in his last bout versus Jake Shields.
"I'm gonna punch his head off." – Meek
The Norwegian is confident about his chances, and doesn't see himself as another victim.  "I'm not here to lay down and let Palhares rip my leg in two, as the whole world thinks! I'm here to fight, and I always fight to win. This is the biggest opportunity of my life, so I training like a monster, and i WILL deliver the knockout."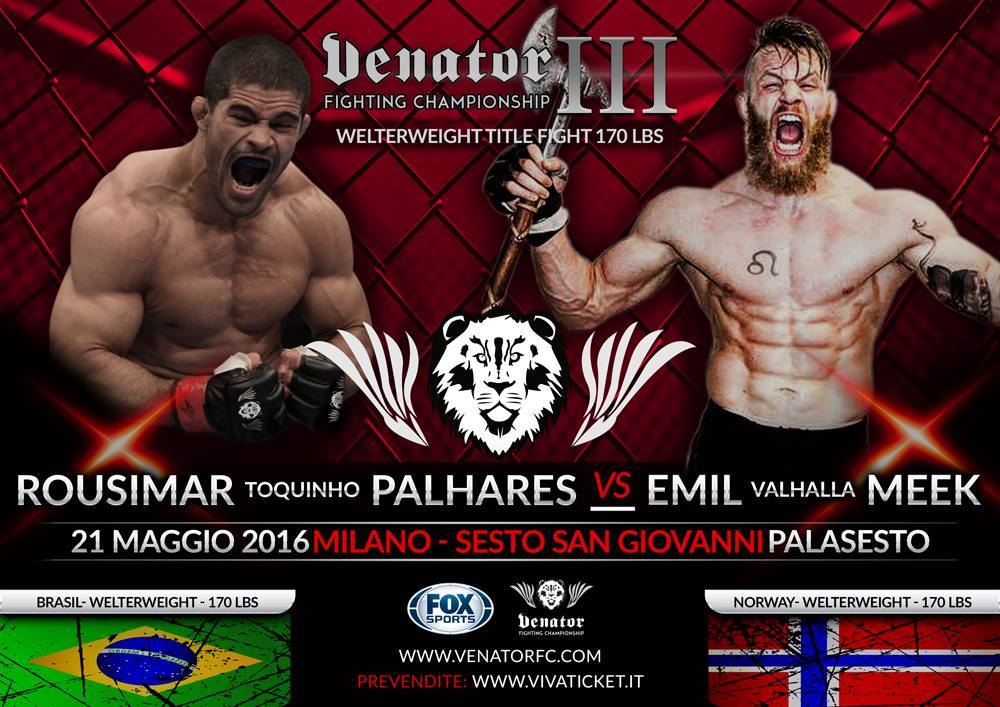 Palhares is on a four fight winning streak, including an impressive list of stoppages over Mike Pierce, Steve Carl, Jon Fitch, and Jake Shields.  "He is the most feared fighter in the world, and nobody wanted to fight him. However, vikings have no fear, so when I heard that Venator FC had trouble matching him, I ASKED for the fight, and I got it!"
You can watch a live stream via PPV here on MMAViking.com.  Stay tuned for more details.