Finnish Behemoth Marko Patteri Signs with DARE
FightSport.fi reported today that Finnish heavyweight prospect Marko Patteri (3-1) has signed a multi fight deal with Bangkok based DARE Championships. Even though MMA is officially banned in Thailand, the promotion believes that the ban will be lifted soon and they can go on with their planned shows. DARE also has a reality TV show coming up called DOUBLEDARE. Patteri will participate in the show and the filming will start in couple of weeks in Thailand. As a part of the show Patteri will also fight during the stay in Bangkok. DOUBLEDARE will be shown for free at the promotion's website.
DARE has a ambitious plan to run a one million dollar tournament that will consists of eight different weight classes. Each weight class winner will be awarded with 125000 dollars. According to one of the promoters Jussi Saloranta, who is a Finn too, DARE has landed a TV deal with a Chinese network and looking for one with a US network.
Read more about DARE from MMA Viking's interview with Jussi Saloranta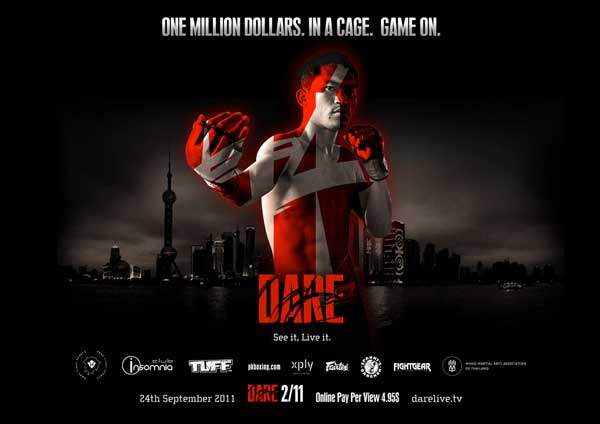 Tags:
Marko Patteri