Fernando Flores (5-2) will head into enemy territory again. "El Toro" will face undefeated Bakhtiyar Abdulaev (5-0) at GMC 14 going down at Castrop-Rauxel, Germany this Saturday. "I am heading to Germany to fight and give Abdulaev his first lose." says the Umeå based fighter to MMA Viking ahead of his bout.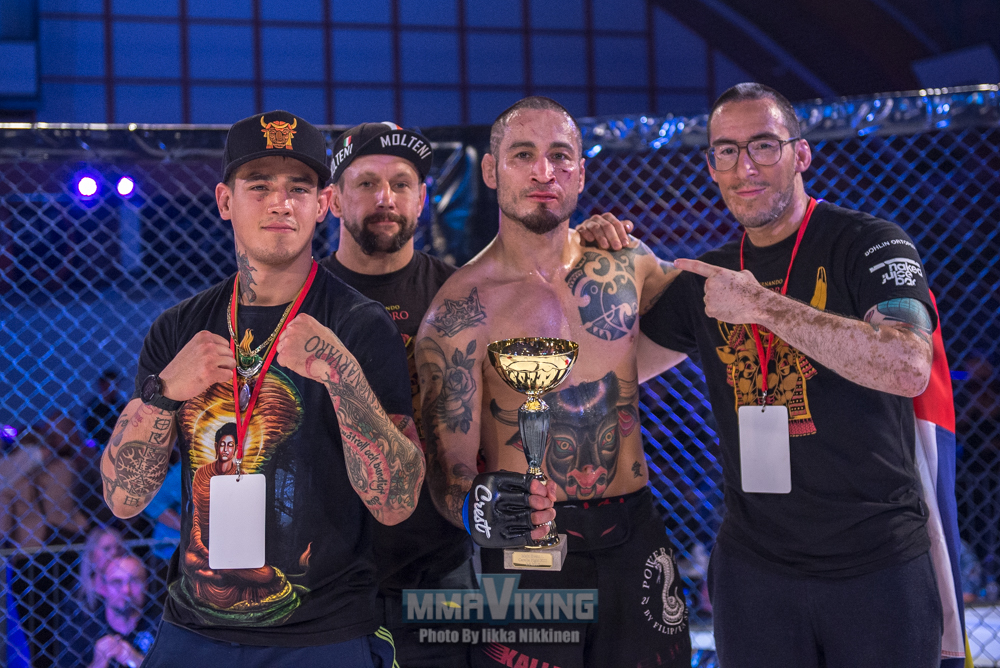 Flores will continue his featherweight run and take his second fight in another country, following his main event battle against Juuso Halme at Carelia Fight 13 in his last outing in September. He won by split decision over the Finn.
"I want to fight outside Sweden and show that Sweden is a good MMA country! He is a ninja and has 5 finishes I really like that!" says the Renyi fighter that has won two straight bouts, and 5 out of 6.
"So it is a good test for me to be a better fighter then him!"
Abdulaev is from Tajikistan, but has been fighting exclusively in Germany in his last three bouts. He has stopped all of his opponents so far, including a solid win over Julien Graco who came into the bout with 9 wins and 2 losses.
"I just love to fight, so when I fight I will make it my fight and not fall in his game!"