MMA Viking kicks off its "Meet the Fighter" segment with Francis "Limitless" Carmont, who is taking on Swede Magnus Cedenblad. The series will give background on each fighter of the prelim card for the UFC in Sweden. check back for new fighter bios everyday.
Francis "Limitless" Carmont (17-7), France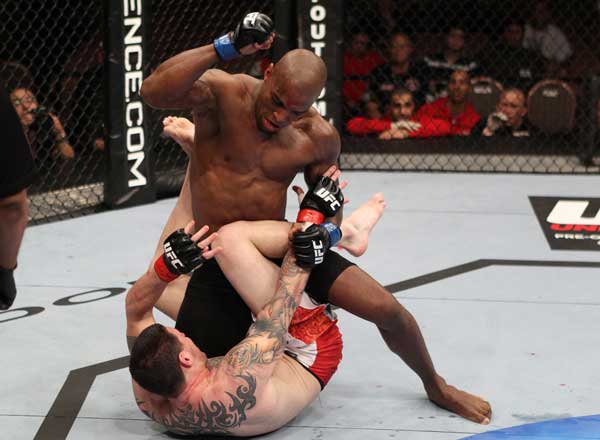 Frenchman Francis Carmont is a familiar to fans of European MMA. Fighting pro since 2004 Carmont has fought in variety of Euro promotions with good success.
The former KSW champion hasn't lost since 2008 when he had to tap out to Russian grappling specialist Baga Agaev. Since then Carmont has racked up six consecutive wins. Most notable wins outside of UFC are over Danish Simon Carlsen and Canadian UFC vet Jason Day. In his UFC debut Carmont beat Chris Camozzi by a clear cut unanimous decision. Throughout the fight Carmont punished Camozzi's body with several crushing knee strikes and stuffed the takedown attempts of the American.
Carmont has a strong base in Muay Thai which shows in his fighting style: strong clinch work with well-timed and powerful knees. He has also fast boxing combinations that he likes to mix with stinging leg kicks.
The 30 year old Frenchman trains nowadays at the Tristar gym that serves as home for the welterweight kingpin Georges St Pierre. At Tristar Carmont has been able to take his grappling to another level. Solid ground game combined to pretty good MMA wrestling are nice additions to dangerous striker's toolbox.
Sizewise Carmont, a former light heavyweight, is about the same as his opponent: 191 cm tall and certainly not the smallest ones in the weight class when it comes to muscle mass.
Learn More – Sherdog.com FightFinder Page     Official UFC Page
Carmont Highlight