It's official, Gunnar Nelson (16-3-1) finally has an opponent for a fight.  "Gunni" co-headline the event against Neil Magny (20-6-0) on the UFC in Liverpool card going down on May 27th.  "I´ve been on a longer break that I had anticipated so I have worked up a real appetite for this challenge." says the Mjolnir fighter.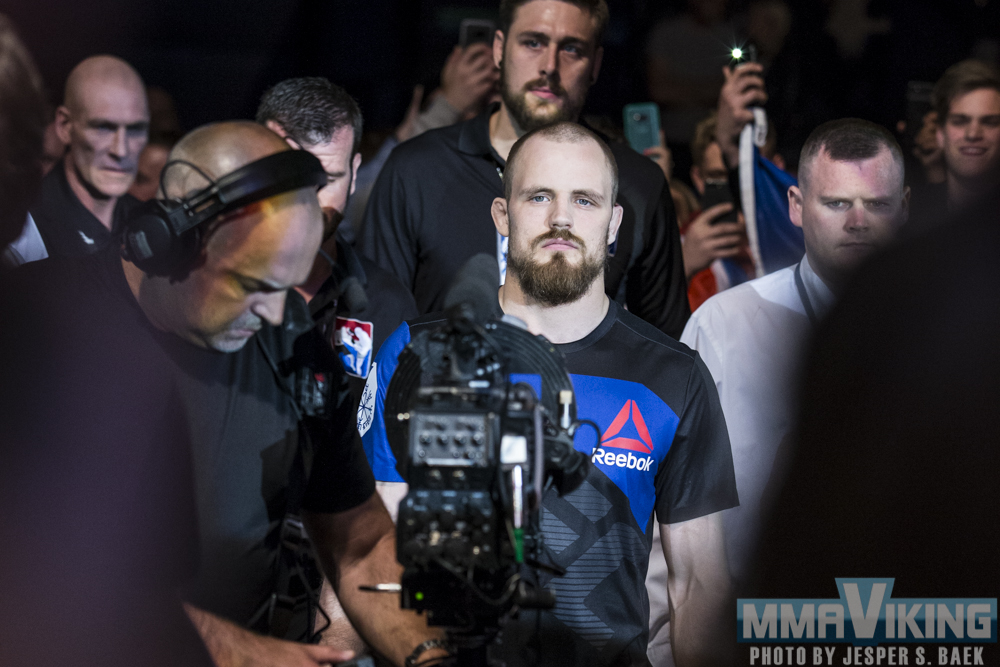 The Wait is Finally Over
Nelson was ready to fight on the UFC London card at the O2 Arena event on March 17, but no suitable opponent was healthy enough or up for the challenge.  The buzz was there, but the fight with Darren Till, who now headlines the card, was never accepted for London or Liverpool.
"I´m very happy. I´ve been waiting since the beginning of January to get a fight booked. A lot of options have been discussed and tried without anything coming out of it so I am really glad to have this one signed and sealed."
"I like Neil Magny as an opponent. He is a good fighter with a very nice resumé."
"I´ve known about him for a long time and I´ve had the feeling that our paths would cross at some point in time so I am absolutely ready for what he will bring to the fight." says Nelson about the lanky American opponent.
Looking Beyond the Eye Poke
"Gunni" is coming off a controversial loss to eye-poker Santiago Ponzinibbio at UFC Fight Night 113: Nelson vs. Ponzinibbio back in July which stopped a two fight winning streak.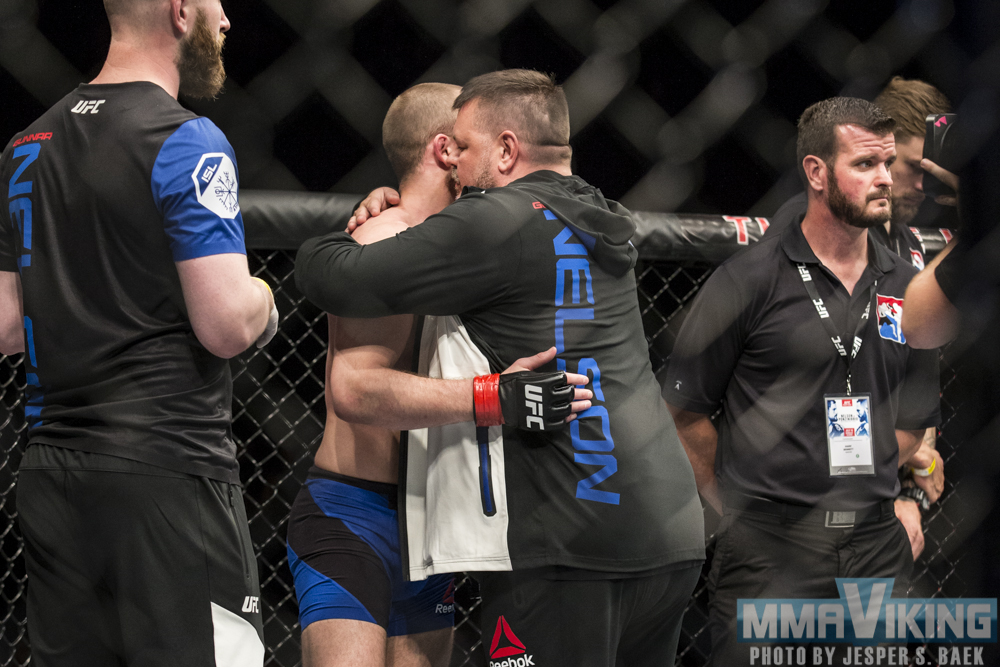 "I´ve said all I want to say about that fight. It´s water under the bridge. Everything can happen once the cage is closed and it goes down as valuable experience. I expect a completely different fight this time around. I believe that Neil Magny is a man of honour and that the result of our fight will be fair and square."
Making the Most of the Downtime & Upcoming Training Camp
"I feel great and I've used the time to add more weapons and wisdom to my game. I´ve known for quite some time that this May card was an option for me so I have already planned my training camp and in a way it has already begun. I´ll be in Ireland over Easter, I´m doing a seminar tour there and will try to get a few good training sessions in with the lads over there too, but then I´m back at Mjolnir kicking the camp into full action. A few good guys are coming over to Iceland train with me, amongst them is Tom Breese who is also fighting on this card. He is a tall guy with a large frame, somewhat similar to Neil Magny so it´ll definitely be beneficial for me to train with him."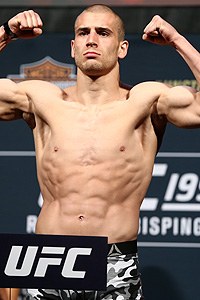 The American Magny is coming off a win over Carlos Condit on the UFC 219 card. The 30 year old once had a 7 fight winning streak in the UFC, before losing to common opponent Demian Maia. He has impressive wins over Kelvin Gastelum, Hector Lombard, and Johny Hendricks.
The Game of Getting a Fight
"It´s been challenging to say the least to get someone to agree to fight Gunnar. I think that everyone in the welterweight division realises the talent he posesses and that a good result against him cannot be taken for granted. Those who are ranked above him would like to keep it that way and those who are below him would rather fight someone they have a better chance of winning." says father and manager Haraldur Nelson.
"Many names have been in the mix. At one point we were pretty confident that Darren Till would accept to fight him but then that option was taken off the table." continues Halli.
"We are very grateful that Neil Magny accepted the fight. Me myself I am a fan of Neil Magny."
"I remember him from the Ultimate Fighter series where he was funnily enough on team Carwin and not on team Nelson. It is becoming a theme for him. But to me he is a very good, tough and resilient fighter. He is very different to Gunnar. Different body type and a very different set of skills. Stylistically the matchup is therefore very interesting but both guys have a history of leaving it all on the line and this fight has all the markings of a ´Fight of the Night´ contender."