As MMA Viking first reported, the Swedish MMA Federation was in the process of getting it's first five round fight approved in Sweden. Today, SMMAF president George Sallfeldt told MMA Viking that the headliner between Alexander Gustafsson and Gegard Mousasi would indeed be a five-rounder on April 6. This will be the first sanctioned 5 round bout in Sweden, since the formation of the Swedish federation.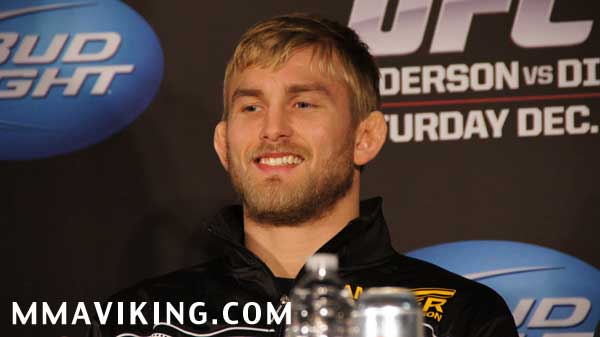 With this approval in place for top UFC bouts, it now brings the possibility of a title fight in Sweden. With the lackluster performance of Lyoto Machida versus Dan Henderson at UFC 157, Gustafsson could be the first Nordic fighter to challenge for a title with an impressive win over Mousasi. The possibility of hosting a title fight in Sweden is now a clear option, with the approval received today.
Gustafsson is coming off of a big win over former UFC champion Mauricio Rua at UFC on Fox 5 in December 2012. Gegard Mousasi is also coming off an impressive win of his own, where he submitted Mike Kyle late in the first round at the StrikeForce's final show on January 12th.
The UFC in Sweden 2, also known as UFC on FUEL TV 9, will take place at the Ericsson Globe Arena in Stockholm.