Damir Hadzovic (11-4) found himself on his back for most of his bout with Alan Patrick (15-1) at UFC Belem.  In the end it was a unanimous decision for the Brazilian in his home country.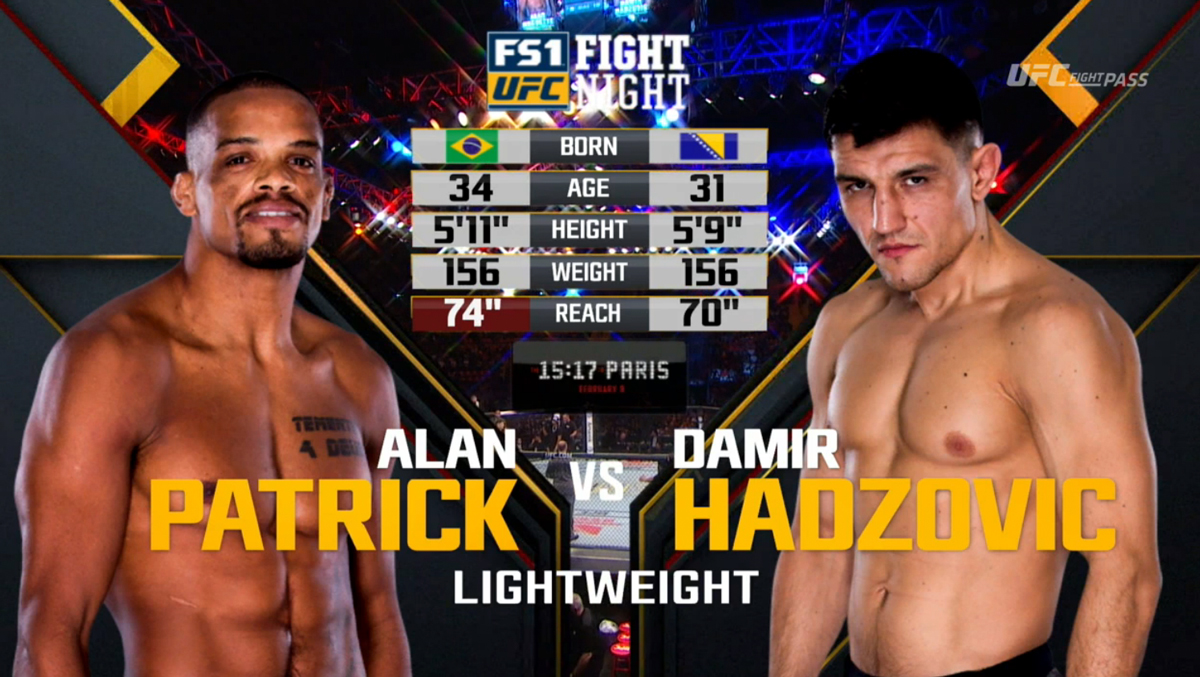 Hadzovic stunned Patrick early and looked to land a knee, which the Brazilian used to take Damir to the ground.  A move that we saw again and again.  The "Boznian Bomber" did show he had the skills to avoid a submission from the black belt, but had control getting away the Patrick that was happy just controlling the bout.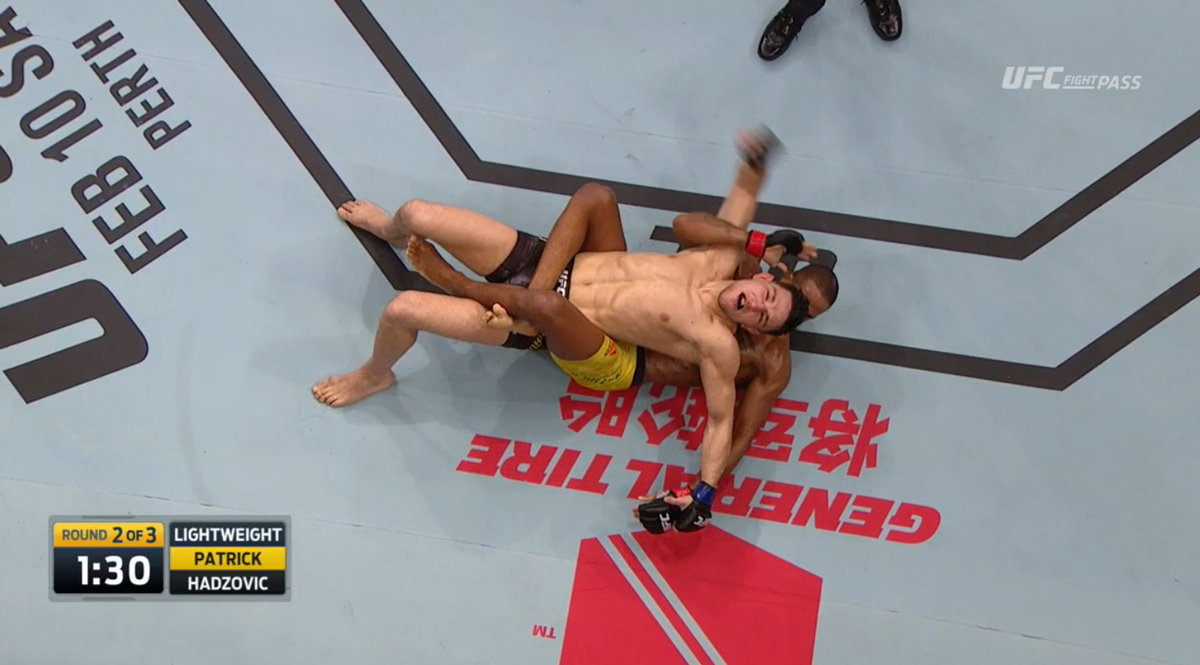 After a take-down early, Patrick took back and threatened with a rear-naked choke.  The Brazilian stayed in dominant position and used a body lock control the round.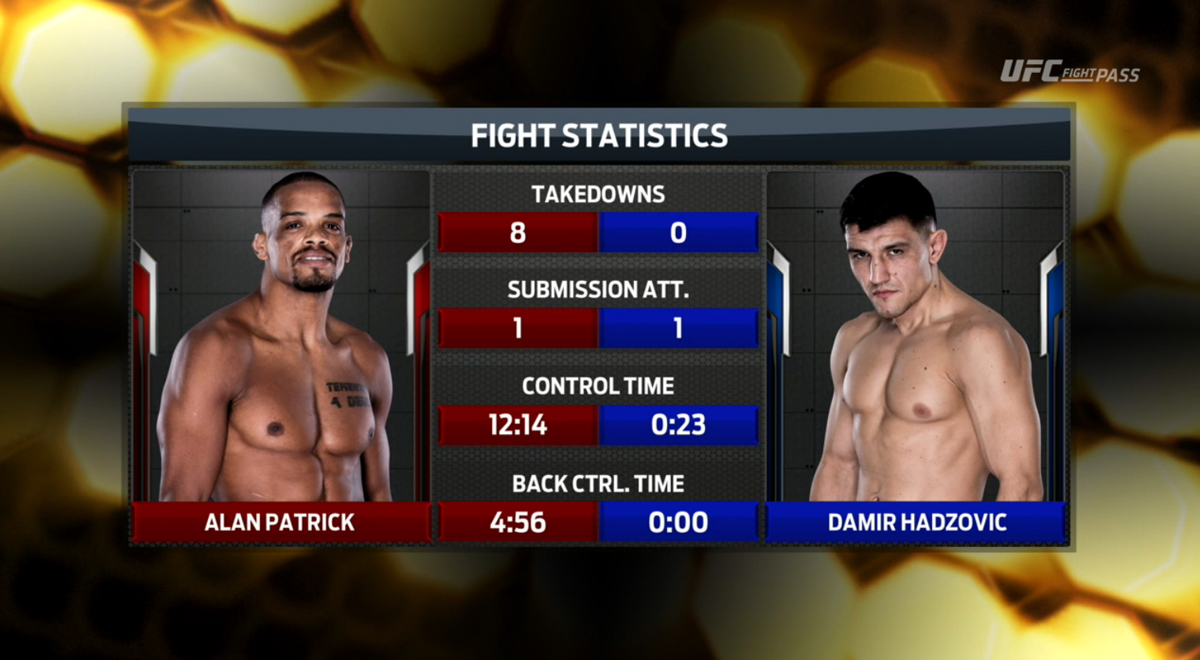 Damir was is again countered with a take-down after trying to land a knee in the third round, where he was again controlled until the final bell.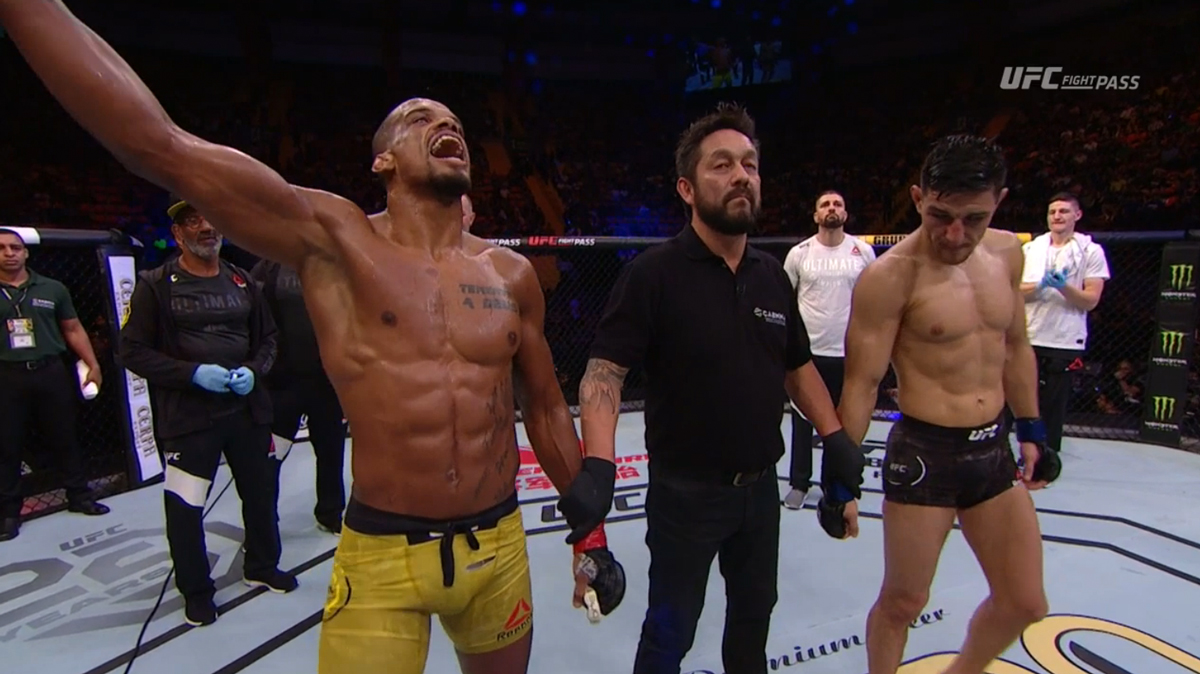 The scorecards read 30-25, 30-27, 30-27 in favor of Patrick that has now won three straight bouts in the Octagon.  Damir now has a one win and two fight losses in the UFC, with his win in his previous outing over  over Marcin Held (22-7) in Stockholm.