Swede Jack Hermansson was impressive in his UFC debut, beating Scott Askham at the UFC in Hamburg.  The wrestler outstruck the UK fighter over 15 minutes.  It was an impressive outing for the Frontline Academy fighter that put pressure on his lanky opponent throughout the fight.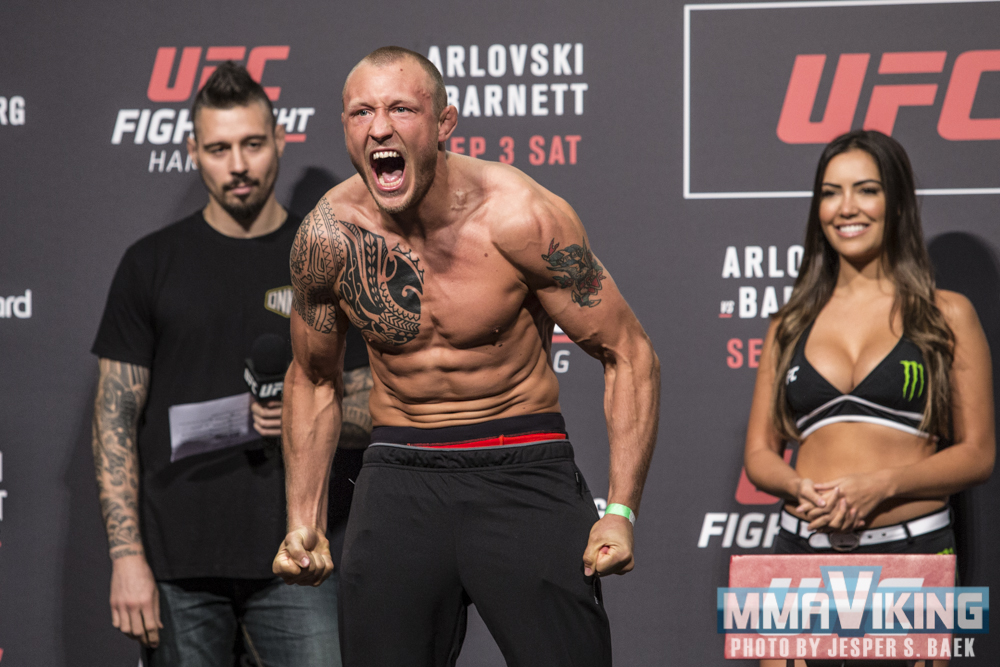 The Joker used a mix of frontkicks and punches, and took over in the second and third rounds.  Jack rocked and bloodied Askham with a series of uppercuts and straight right hands. The UK fighter was dazed and Jack continued to land right hands, looking to finish the bout.
"I am ready to fight again" said Hermansson in his post fight interview. 30-27, 30.27, 29-28 read the cards after the three round affair.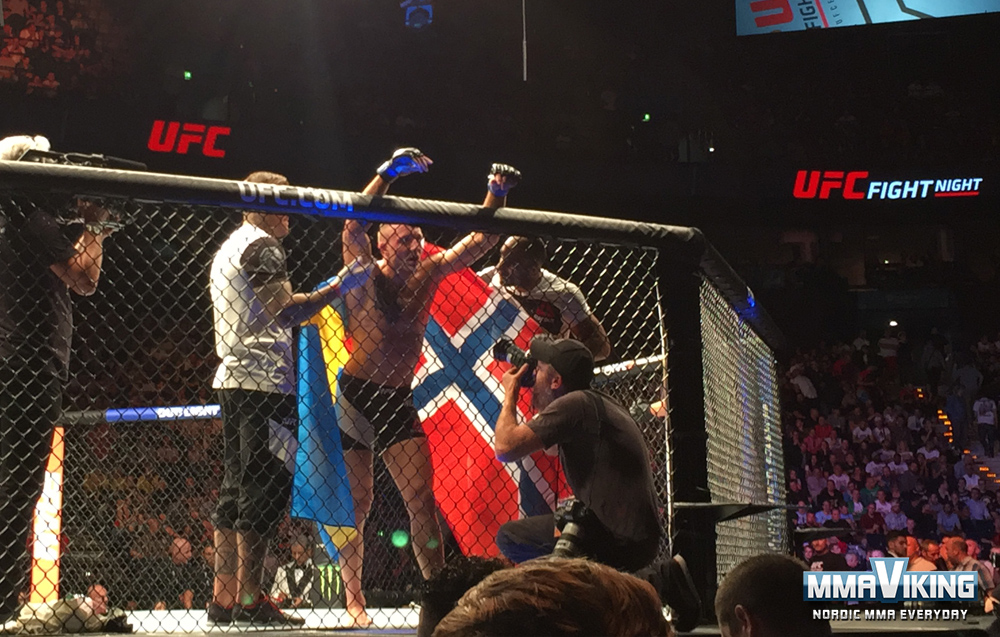 It was the 9th straight win for the Swede who hasn't lost since 2013.  He improves his record to 15 wins and 2 losses.
"I'm not very happy with my performance. I had a plan to keep a high pace but I didn't manage to do it. I'm in good shape but I couldn't get my body to respond and keep that pace. I was at his pace and that was why it was such a tough fight." says the middleweight after the bout.