'Fight of the Year' was of course the title fight against Jon Jones and Alexander Gustafsson last year, while it went all 5 rounds a lot of people were divided on who really won the fight. Jones still carries the belt, but many feel like Gustafsson exposed the champion, and even winning their exciting war.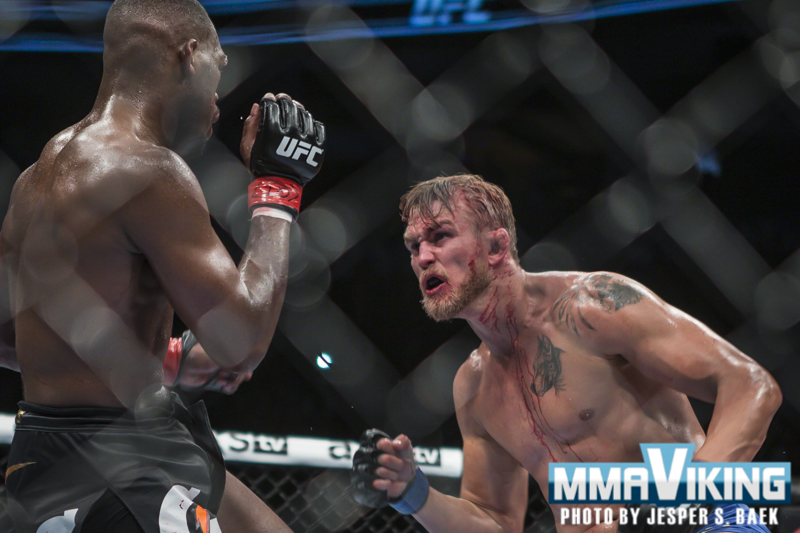 Speaking to FOX Sports, Jones feels that Gustafsson should stop 'chirping' and even called him arrogant:
"I respected him a lot more before we fought, I'll tell you what, he has so much arrogance for someone who didn't win. I find it funny, because Gustafsson lost the fight fair and square. I will admit he won Round 1 and Round 3, but that's it. I won the fight. I've never heard someone chirp so much who lost. I could see if I poked him in the eye and the fight had to be stopped or I caught him with a big punch while he was winning and it was a fluke or something. But it was nothing like that."
The Mauler just recently fought against Jimi Manuwa at the O2 Arena in London, and after a great performance and a vicious combination that knocked out the Brit, he have now been promised another title shot. Jones however is not impressed and says that Alex should 'go back to the drawing board'
"We fought our hearts out, I proved that I have three times the heart that he did. He needs to close his mouth and go back to the drawing board and humbly come back for a second chance."
Jones defends his light heavyweight title to Glover Teixeira on the 26th of April at UFC 172: Jones vs. Teixeira from the Baltimore Arena in Baltimore, Maryland.