Makwan Amirkhani (13-2) will face Arnold Allen (11-1) at UFC London on March 18th at the O2 Arena.  The bout became official today after numerous earlier reports of the matchup with Mr. Finland.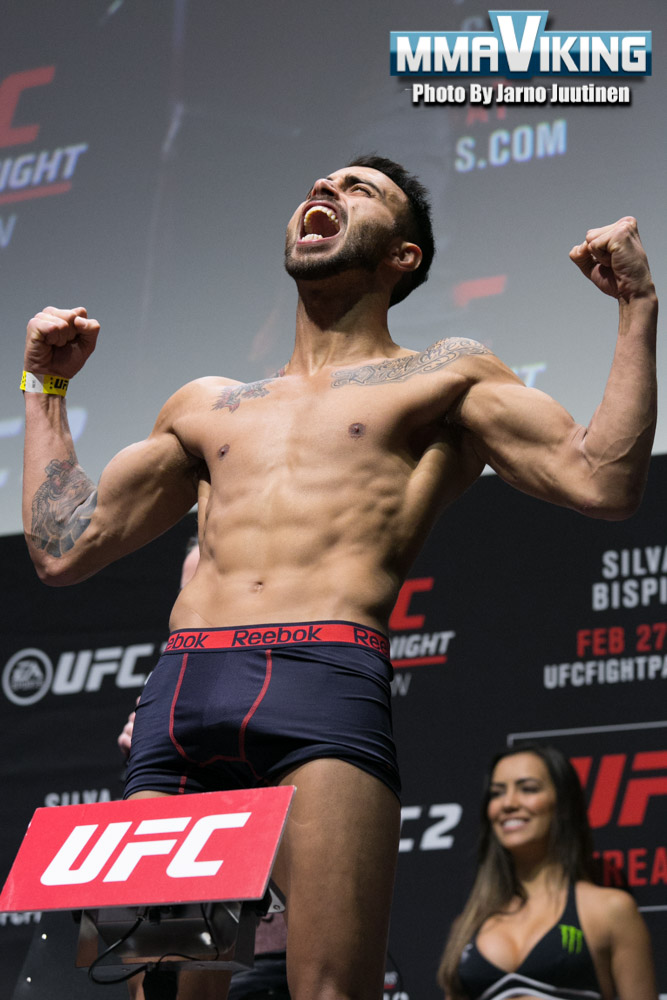 Amirkhani has not been in action inside the Octagon since securing his third UFC victory in a row against Mike Wilkinson back in February 2016 also in London.  Mr. Finland is now spending time at SBG Ireland to get ready for the bout.
Allen is out of BKK Fighters is a one of Europe's top prospects and like Amirkhani is undefeated in the UFC. The 23 year old recently defeated Yaotzin Meza via unanimous decision in the same event where Amirkhani's latest bout took place.