Announcement : Denmark's Royal Arena 2 – Carlsen vs. Ewin
After a successful promotional debut, that helped elevate MMA closer to mainstream in Denmark, today Royal Arena officials announced plans and the fight card for the August 31 event. Read the press release below :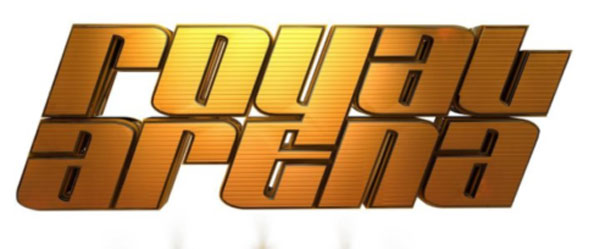 Press Release
MMA IN BRØNDBY HALLEN & TV 2 SPORT 31. AUGUST 2012
Once again, Royal Arena will be presenting a show featuring the Danish Mixed Martial Arts elite! Simon Carlsen will be headlining the card, taking on the English veteran Matt Ewin.
More than 150.000 viewers watched Danish prospect Simon Carlsen's KO of Nic Osei on the debut of Royal Arena earlier this year. This event marked a new era in Danish MMA, breaking attendance records & nearly tripling the average ratings at TV 2 Sport on Saturday nights.
On the main card, Simon Carlsen will take on the English MMA legend in Matt Ewin, who is a former Cage Warriors Champion and has fought Danish UFC fighter Martin Kampmann twice. Undefeated Nicolas Dalby will challenge the feared Croat Ivica "The Terror" Truscek. Earlier this year he convincingly demolished Dalby´s Danish teammate, Kenneth Rosfort-Nees. (See the full fight card below). Both Danes have recently signed exclusive contracts with Royal Arena, along with Damir Hadzovic, Rune B. Petersen, Theo Ginmann & Rhassan Muhareb.
Promoter Adam Kessel says: "It will be exciting to watch if Nicolas Dalby, who represents a generation of young & hungry Danish fighters, can defeat Truscek, who manhandled his older and more experienced teammate at our first Event. Simon Carlsen looked very impressive at Royal Arena 1, but he will face a much stronger opponent this time. If he beats Ewin as decisively as he did with Osei, he will definitely be ready for international elite opponents".
Main card is aired live on TV2 Sport 21.30 CET. (Denmark) & prelims will be streamed live at 19.30

Main Card (TV 2 Sport):
Simon Carlsen (DK) vs Matt Ewin (UK)
Nicolas Dalby (DK) vs Ivica Truscek (Croatia)
Joachim Christensen (DK) vs Matti Mäkelä (SE)
Damir Hadzovic (DK) vs Luka Jelcic (Croatia)
Preliminary Card (Ekstrabladet.dk):
Nic Osei (DK) vs Dan Edwards (UK)
Mulenga Chanda (DK) vs Abbe Joof (SV)
Theo Ginman (DK) vs Sorin Prunar (DK)
Rune B. Petersen (DK) vs Toni Tauru (FIN)
Rhassan Muhareb (DK) vs Tommi Marttinen (FIN)
CET. on www.Ekstrabladet.dk. Tickets go on sale today at www.Billetnet.dk & www.Ticketmaster.com.
For more information go to: www.royalarena.dk
Tags:
Royal Arena