Swede Mäkelä Booked for Royal Arena and Superior Challenge
Matti Mäkelä has just been confirmed for two events.  First, the Swede will travel to Denmark for Royal Arena 2, then to Malmö for Superior Challenge 8.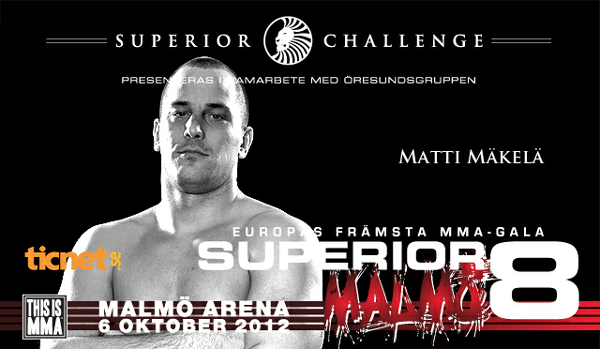 Below is the press release sent by officials from Superior Challenge :
(translated from Swedish)
Pancrase fighter Matti Mäkelä will have the 22nd match of his career at Superior Challenge 8 October 6 in Malmo.
Stockholm fighter has the majority of his matches abroad for International Unified Rules. In his last bout at Superior Challenge 7 against Hector Ramirez he had to accept a disappointing loss when his ring corner threw in the towel by mistake. Matti is primarily known for his warrior's heart and entertaining action-packed fighting style. The August, he is also booked for the match against Joachim Christensen at Royal Arena in Denmark. From then he has barely a month to charge his batteries for the Malmö event on October 6.