Toni Tauru is still under the radar on the international MMA scene, but all this could change this Saturday. "Dynamite" steps up for a shot at the Cage Warriors title and a chance to capture an impressive 10 straight wins at Cage Warriors 72.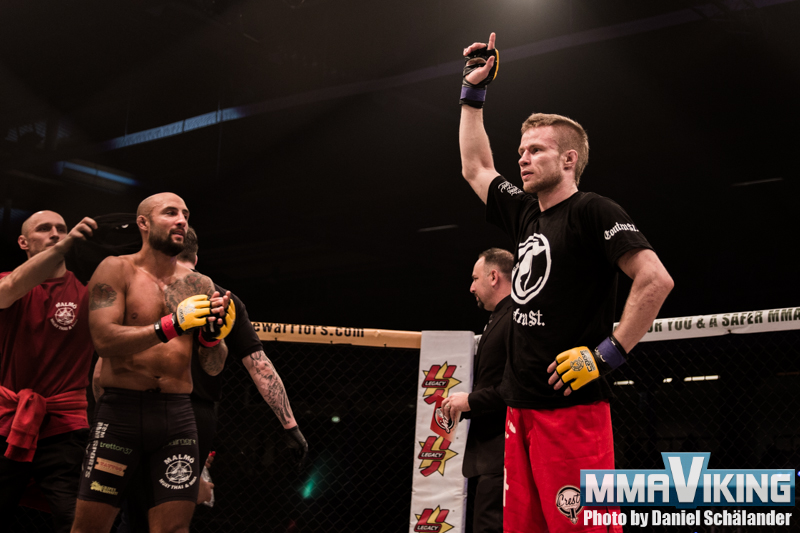 Tauru is looking to become the first Finn to capture a Cage Warriors title.  "I would be very proud. It would be my greatest achievement so far." says Tauru to mmaViking.com on weigh-in day today.
The grappling ace's gogoplata over Emil Hartsner at European MMA 7 last year, helped show the MMA world that Tauru is a top bantamweight with unlimited potential.
"Hell yeah, I'm ready for the shot." said the bantamweight, when he was asked if he was ready to go for a title. Tauru (9-1-1) just has one man in his way of claiming the high profile belt, and that is Cory Tait (8-2).
"He will throw his flashy stand-up techniques and he has solid wrestling, but I'm prepared for this." says Tauru to CageWarriors.com of his bout at the Newport Centre in Newport, Wales.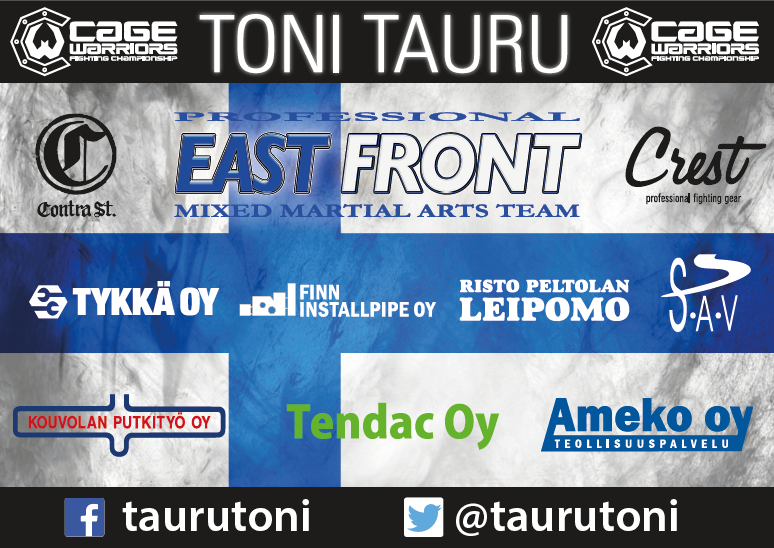 He is now on an unheard of 6 straight submission run, stemming back to his August 31st bout at Royal Arena.
"I don't mind what the finish is, as long as I can get it. It's kind of funny that most of my submissions have come via rear-naked choke. I just like to take my opponent's back, it's a great position to control."
Look for the MMA Utti / Team East Front fighter to be in another explosive fight against the UK fighter Tait. Capcom is on a four fight win streak of his own, and took out James Pennington in his Cage Warriors debut in February.
The Finn also hopes his win could help bring the promotion to his home country. "The title would also help bring CW one step closer to put on an event in Finland" says the hopeful fighter.