With the UFC in Sweden coming to Sweden in April, MMA Viking takes a look at 10 Nordic fighters that would be ready to step into the Octagon. Today we focus on Ilir "the Sledgehammer" Latifi (7-2) a light heavyweight.
Albanian Swedish light heavyweight powerhouse Latifi brings terrific power and high quality wrestling skills to the cage with him. Latifi hails from an extensive wrestling background and it shows in his fights styles as slick takedowns and powerful slams.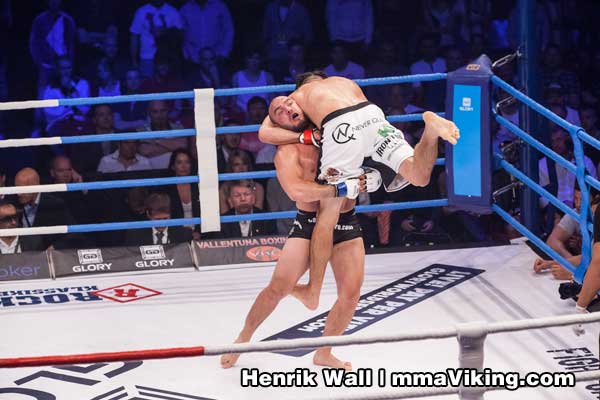 After dropping a decision to Bellator's Emanuel Newton, the Malmö resident has won his last three fights. In May of 2012 Latifi beat Tony Lopez by decision and later in October he won a decision over Jorge Oliveira at the Superior Challenge 8. For a wrestling heavy fighter Latifi has pretty good finish rate as he has taken five of his seven wins by finishing the opponent.
Latifi is still a work in progress and his striking needs to improve before he can face the big dogs but his brute force and great grappling skills might be enough to get him to the UFC where there is always room for big athletic guys.
Ilir Latifi vs Tony Lopez at United Glory 2012

Ilir Latifi Highlight
Fight Life Of Ilir Latifi Ep. 3