Sweden's Andreas Gustafsson Berg had a very busy and impressive 2018. The middleweight captured silver at the 2018 IMMAF-WMMAA Unified World Championships and three wins outside of IMMAF to earn mmaViking.com's 2018 Nordic Male Amateur Fighter of the Year.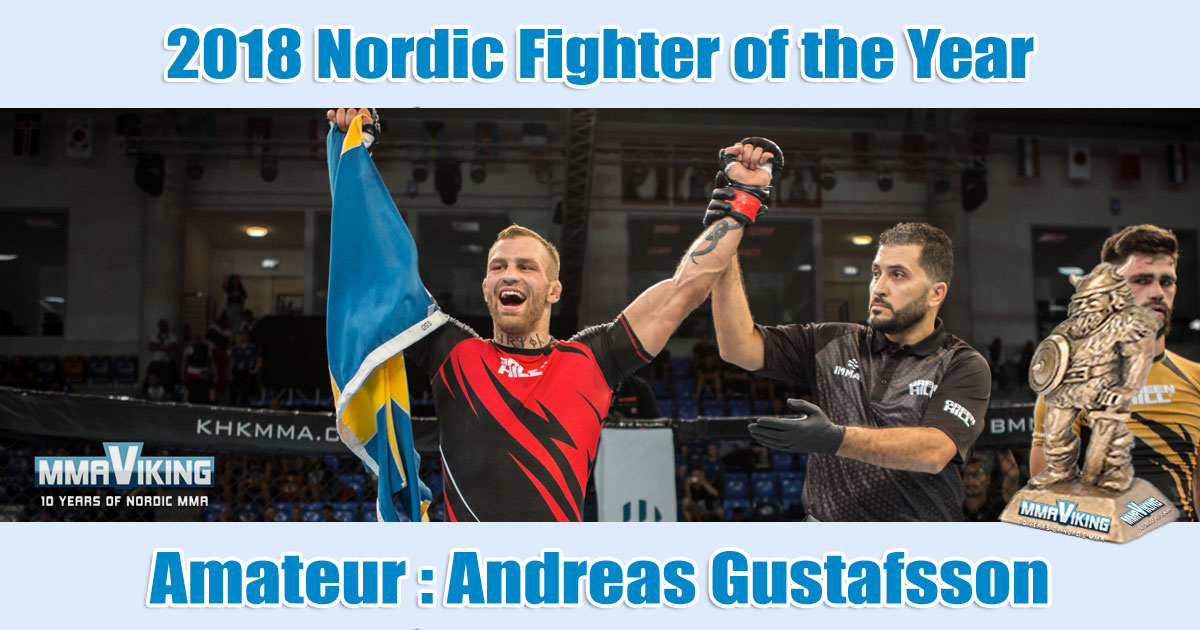 Overall, "Bane" had 7 wins and 1 loss in 2018.   The year started out at Fight Club Rush with a rear naked choke over Adnan Musik in March.
The schedule picked up for the Västerås Fight Club fighter in September with another first round stoppage over Alexander Lindgren at AK Fighting Championship 1.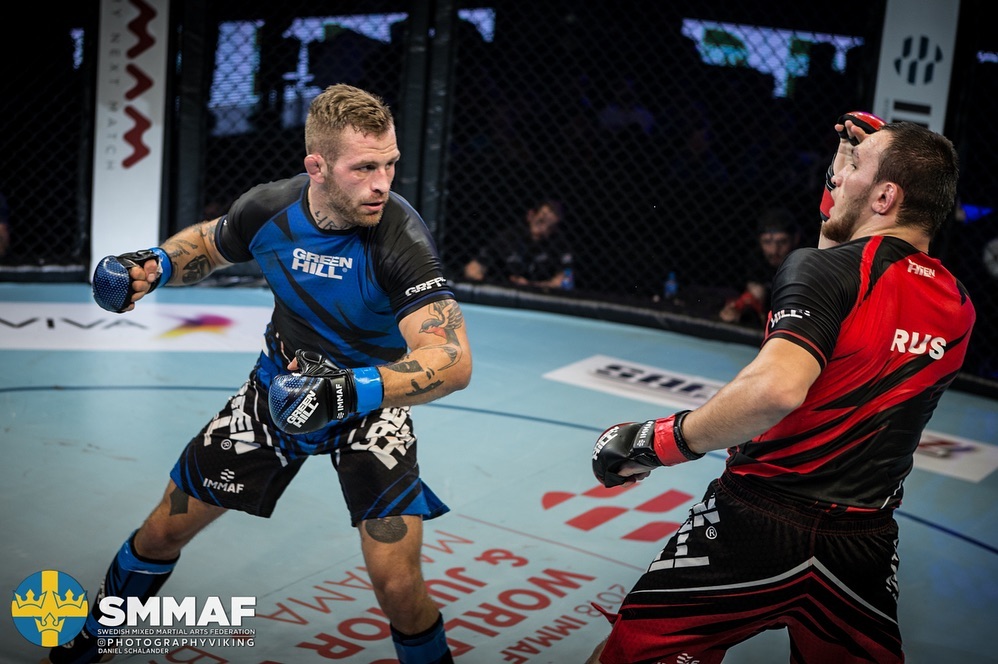 The 27 year old distinguished himself from other amateurs around the world with his impressive run at the 2018 IMMAF-WMMAA Unified World Championships, where he won four matches in four consecutive days leading up tot he finals.  The quarterfinal and semi-final bouts were against tough opposition including former IMMAF World medalists Christian Leroy Duncan out of England and Joseph Luciano out of Australia, where he beat both.
In the finals it was a close decision loss against undefeated Russian Dzhamal Medzhidov, earning silver for Gustafsson.  However, his year was not over as he jumped on the Cage Warriors: Academy Denmark 2 and secured a win over Denmark's Dan Dahl.
The Swede will make his professional debut on January 27th at Fight Club Rush 4 in Västerås, Sweden against a more experienced Ole Magnor from Novus Academy in Denmark.
Former Nordic Amateur Fighters of the Year winners include:
• 2017: Irman Smajic
• 2016: Abdul Hussein
Check out a complete listing of all of the MMAViking.com Nordic awards since the inaugural awards in 2011.