Alexander Jacobsen lost to Chris Fishgold in his attempt to capture the Cage Warriors lightweight crown in Liverpool, England. It was a rear-naked choke finish in the first round. Read live play-by-play below.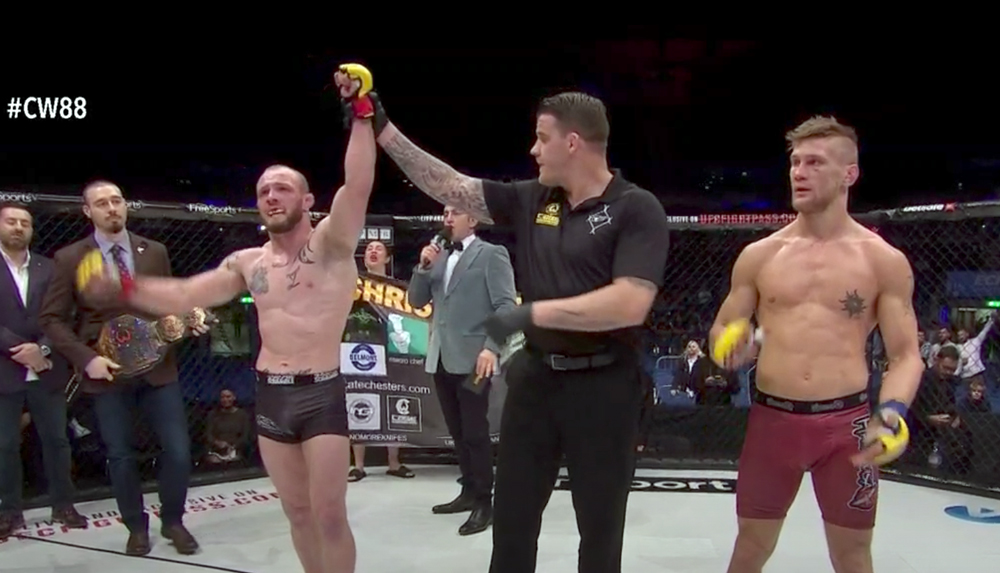 Cageside Play-by-play
Round 1: The fighters touch gloves and we're underway! Big knees from Fishgold and Jacobsen looks to land the left hand. Fishgold fires back with a left followed by an uppercut. The champion lands another left and the challenger hasn't landed much so far. Left hand followed by a right for the champion which rocks Jacobsen. A trip from Fishgold leads to Jacobsen being on top but it soon goes back to the feet and Fishgold has the clinch against the cage. Jacobsen has a huge cut under his left eye. Fishgold targets it with the right hand and the Norwegian can't find his timing. The champion continues to look comfortable in the clinch and works his way to the mat in side control, and comfortable into full mount. He sinks in the rear-naked choke and it's done for Alexander Jacobsen. Fishgold wins by first round submission.