Swede Andreas "The Guillotine" Lindblad (2-1) faced John Blamir (0-1) at Gods of the Arena in England tonight and won by guillotine in the first round.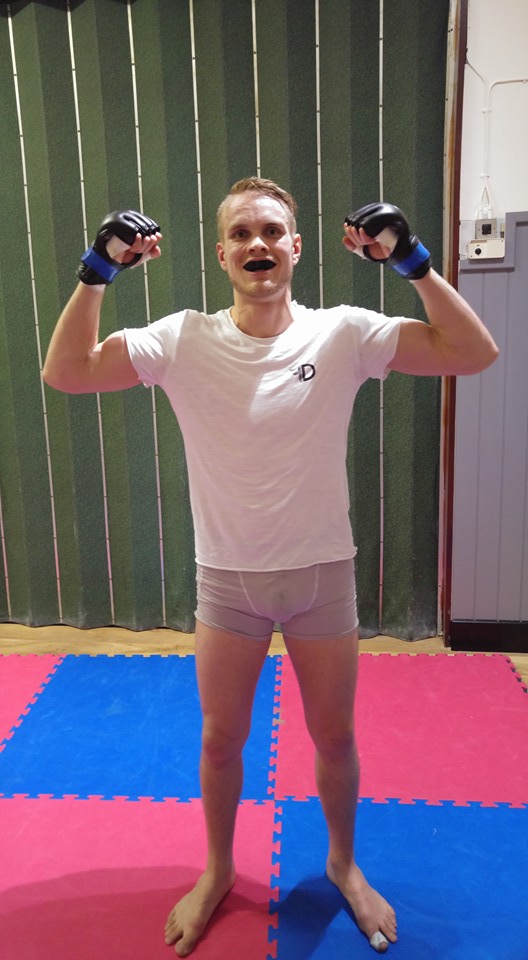 "We clinched up early and i delivered some knees to the thigh and stomach, then i ended up on top in some sorta scramble, gave him some elbows and ground n pound. Then he worked back up, and just as he got back up i kneed him in the face and he got rocked, i followed up with kicks n punches then grabbed his neck and worked in a arm in guillotine in the middle of the first round." says the excited winner to MMAViking.com.
Lindblad gets his fight in after his fight plans for Superior Challenge 13 were moved to October 1st. The Frontline Academy fighter rebounds from a decision loss back at ICE FC last July. The 26 year old now has two guillotine wins to his name in his pro MMA career.