Søren Bak went to war in Copenhagen and walked away with the Cage Warriors interim featherweight strap. The 'True Viking' used take-downs to implement his offense over striker Morgan Charriere to get the majority decision in the 5-round bout at Cage Warriors 103 in Copenhagen, Denmark.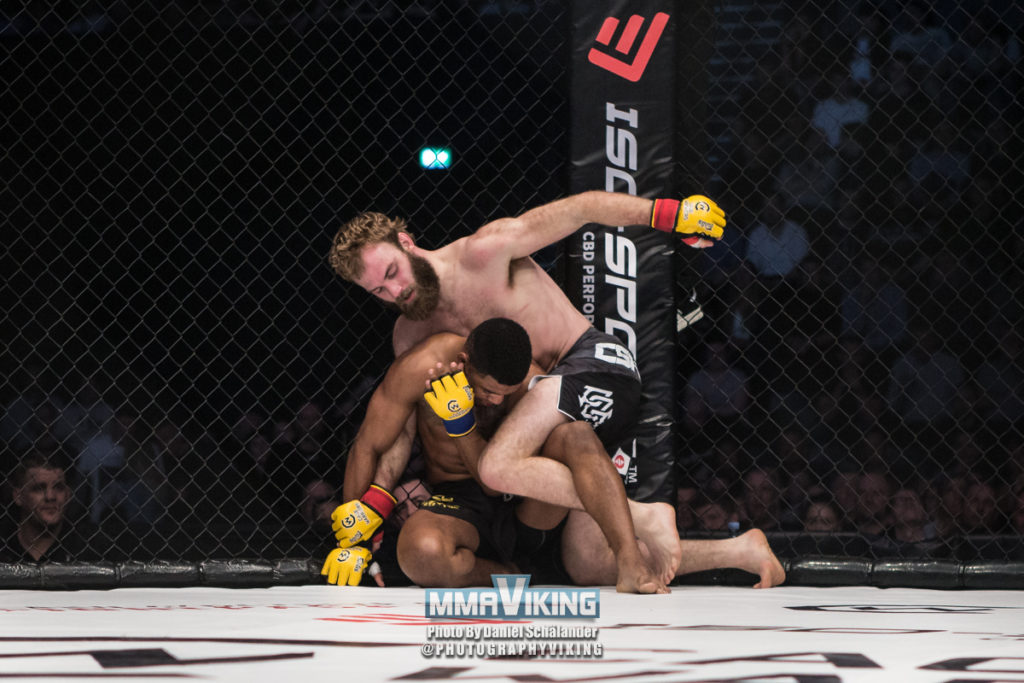 Bak left his Cage Warriors lightweight belt to challenge for the interim featherweight belt, and will now have a chance to unify the title with a bout against reigning champion Dean Trueman. The champ champ celebrated this victory to a raucous crowd that supported more and more as the bout was going in later rounds, and visibly taking a toll on Soren, especially in the final frame.
Bak now has a 13 win and 1 loss record, and has won 5 in a row with Cage Warriors.
The event was sold out with nearly 3,000 people in attendance at the historic KB Hallen.