Dane Christian Colombo (8-2-1) will battle Polish fighter Damian Grabowski (20-4) at the UFC in Sweden 5 on May 28th.  "It's going to be a tough fight.  He was an M-1 champion in Russia." says Godzilla to MMAViking.com about the matchup.  "He does however have holes in his game."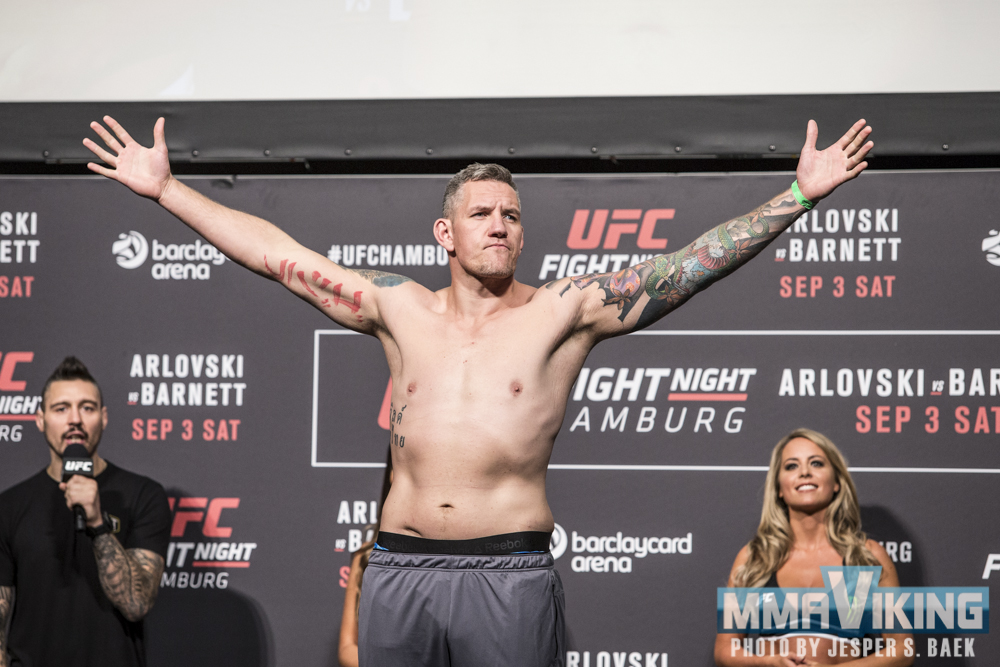 Godzilla has a draw and a loss in his UFC career.  He was last in the Octagon in November, where he lost to Brazilian Luis Henrique de Oliveira in a heavyweight showdown. Colombo had a 6 fight winning streak from 2012 to 2015 in order to propel him into the top organization in the world.
"I'm going to knock him out in the second round.  It will be an easy day in Stockholm."
"Like in Hamburg where I fought my debut, there were a lot of Danish people.  I think there will be fans in Stockholm." says the fighter that was a guest at the past weekend's MMA Galla 2, where he had a Meet and Greet with fans.
The Polish Pitbull is 36 years old and has lost his only two outings in the UFC.  His first bout was against Derrick Lewis and his last was in July against Anthony Hamilton.
Check out the full video interview here from Odense, Denmark.