Cornelia Holm won her pro debut against Diana Filipa at Cage Warriors 87. The Swede Holm was victorious by unanimous decision in Wales on the prelim card.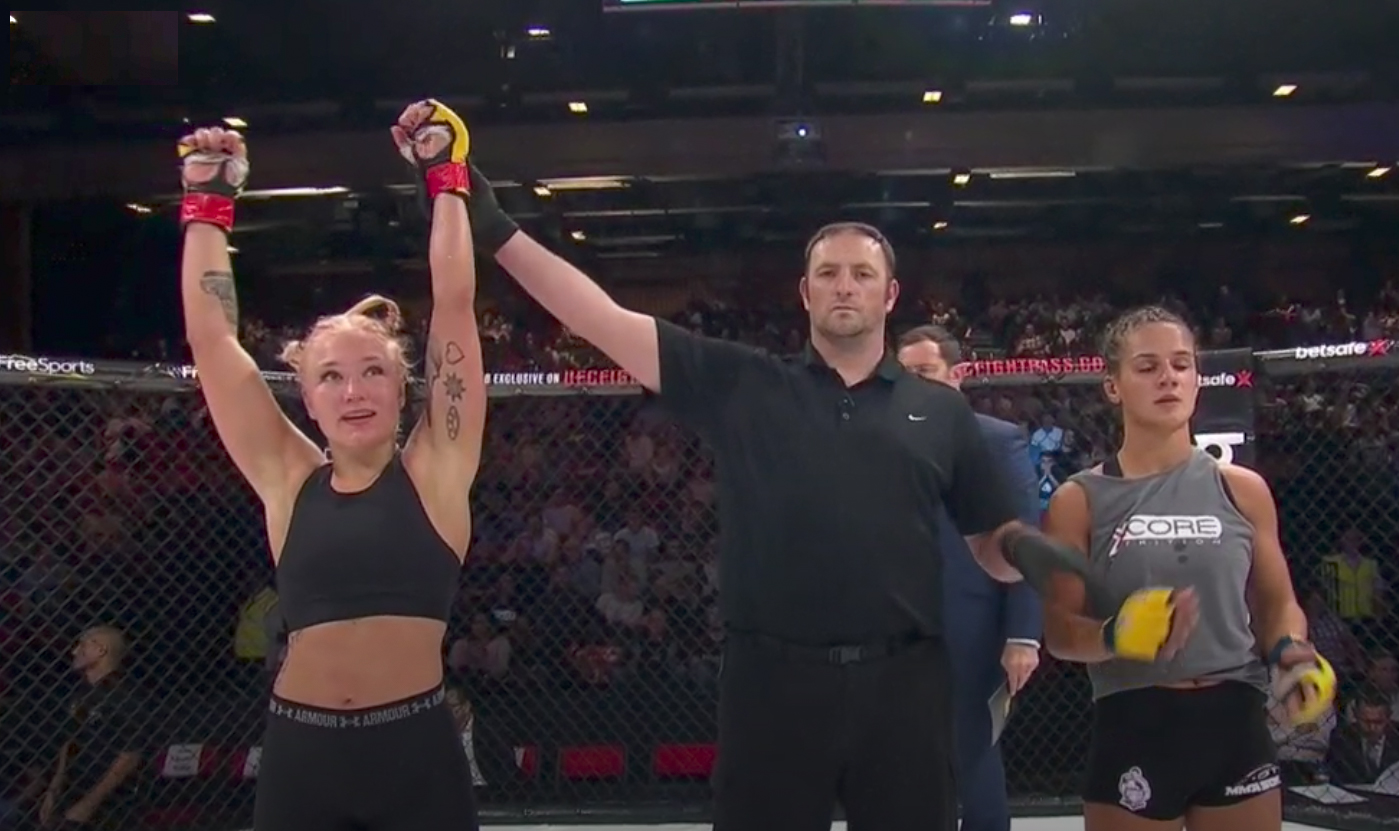 The fight started with strikes from both, and Holm had to navigate the punches of the southpaw. The GBG MMA fighter landed a nice left hand to get things started. After taking a few punches from Filipa, the wrestler holm tied up her opponent and landed a few knees before countering a take-down and getting on top after Diana pulled guard. Holm was in control in side control and got to throw her first elbows to the face of her career. The Swede stayed on top the rest of the first round.
A perfect double-leg got the bout to the ground in the second round to take control, and worked her top position game including a solid right to the face. The fight got back to the feet, but not for too long before Connie Future put the fight back on the ground.
It was a single leg to a double to finish another take-down to start the third round. Holm controlled from start to finish, showing that she is ready for her pro career. 30-27, 30-27, and 30-27 for Holm that dominated the fight for 15 minutes.
"The game plan was to finish, get take-downs and ground and pound" says Holm after the win.
Holm steps up from her amateur career ending in two IMMAF European Open Titles and one IMMAF World Championship at bantamweight. She dropped to flyweight to kick-off the next phase of her career as a pro.