IMMAF World champion Cornelia Holm (1-0 / #1 ranked Nordic flyweight) is looking for her second pro MMA fight.  MMA Viking caught up with the GBG MMA fighter as she took time to train with Invicta headliner Pannie Kianzad in Malmö.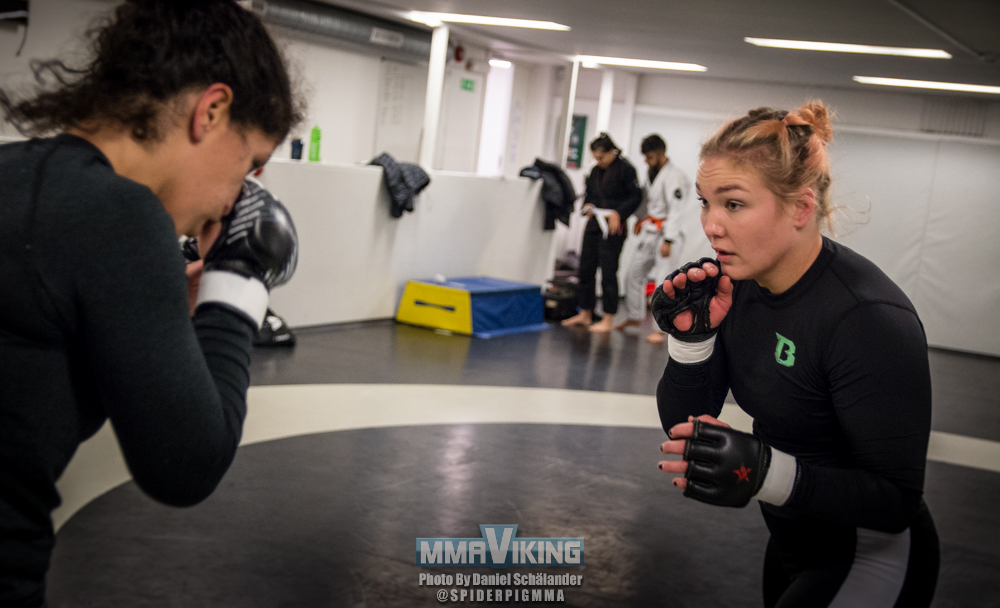 "The Cage Warriors event in April is in my home town, so for sure I want to compete there." says the Swede about the upcoming Cage Warriors 93 card, which will make it's debut in the country debut in her home town.
"I'll fight a bear if I have to when the opportunity of a hometown crowd is given."
Holm is coming off her pro debut win against Diana Filipa at Cage Warriors 87 in October where she was dominant with a unanimous decision.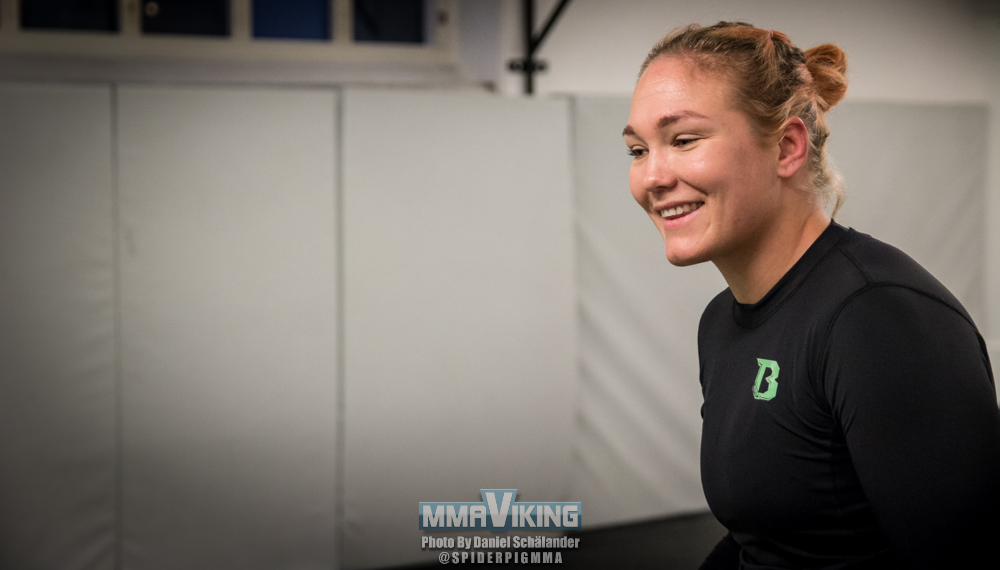 "I would like to fight before April as well, but top priority is the Gothenburg show. I would fight every month if that was possible and up to me." says the IMMAF star that ended her amateur career with two IMMAF European Open Titles and one IMMAF World Championship at bantamweight.
"Malin Hermansson… Who the F*ck is that girl?? I don't know her age but she must have some sort of mid life crisis looking to fight in MMA. Against me. I would drown her." says Holm when asked about fellow Swede Hermansson (#2 Ranked Flyweight) that called out "Connie Future" for a showdown in Gothenburg.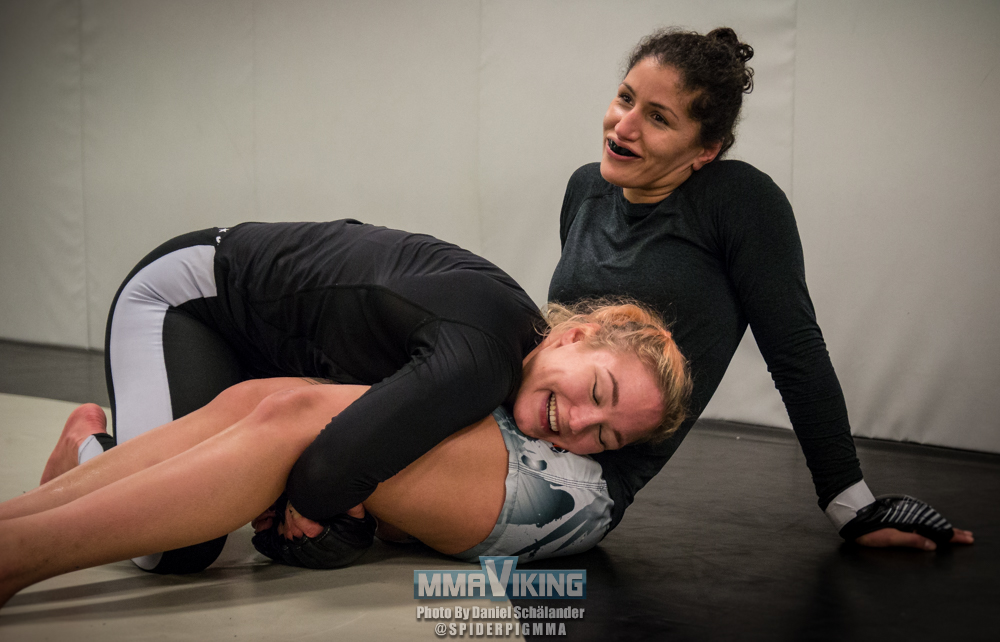 "The crowd was bigger, other than that it's the same. A fight is a fight. And I'm good at it." says the wrestler about her transition to her pro career.
"The CW belt is the first, then the UFC title more long term." says Holm of her MMA goals moving forward in her young career.