The Cage 23 card continues to build as the promotion announced that Finn Tina Lähdemäki will take on Swede Lina Eklund. The high-level battle of women Nordic fighters will be on the September 21st card at the Energia arena in Vantaa, Finland.  Content partner FightSport.fi first announced the matchup.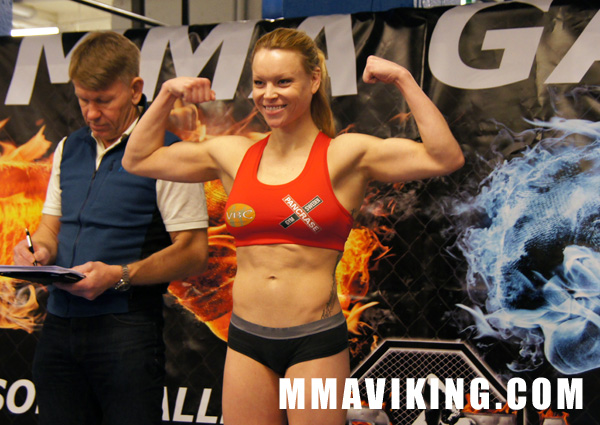 Eklund, who garners additional attention through a staring role as Lynx on the Swedish Gladiators program, has a 3 win and 2 loss record. The Pancrase Gym fighter has alternated wins and losses since turning pro at Superior Challenge 7 in April of 2011.
Most recently, Eklund beat Sylwia Jusklewicz in her most impressive victory. The Swede won by unanimous decision by controlling the three round bout in Stockholm at IRFA 4.
Watch Video of Bout
Tina Lähdemäki is undefeated at three wins and no losses. The Finn out of Grappling Team Pori most recently won at Lappeenranta Fight Night 8 when she defeated Swede Linn Wennergren by unanimous decision this past April 27.
Lähdemäki turned pro in 2010, with a win over Olga Denisenko by TKO and then another win later in the same year against Paulina Suska at Fight Festival 28.
The Cage 23 card will bring back the three title holders that won at Cage 22 Marcus Vänttinen, Anton Kuivanen, and Tom Niinimäki.  Vänttinen is the only title holder with an opponent, as he will face Dane Joachim Christensen for the light heavyweight strap.