One of the Nordic hopes we have to look forward to is 21 years old Iman Darabi, she just fought a highly regarded Polish Lena Tkhorevska on her hometurf. Iman have had success on the grappling scene and she looked solid in her first professional MMA bout. We caught up with Iman couple of weeks after her fight.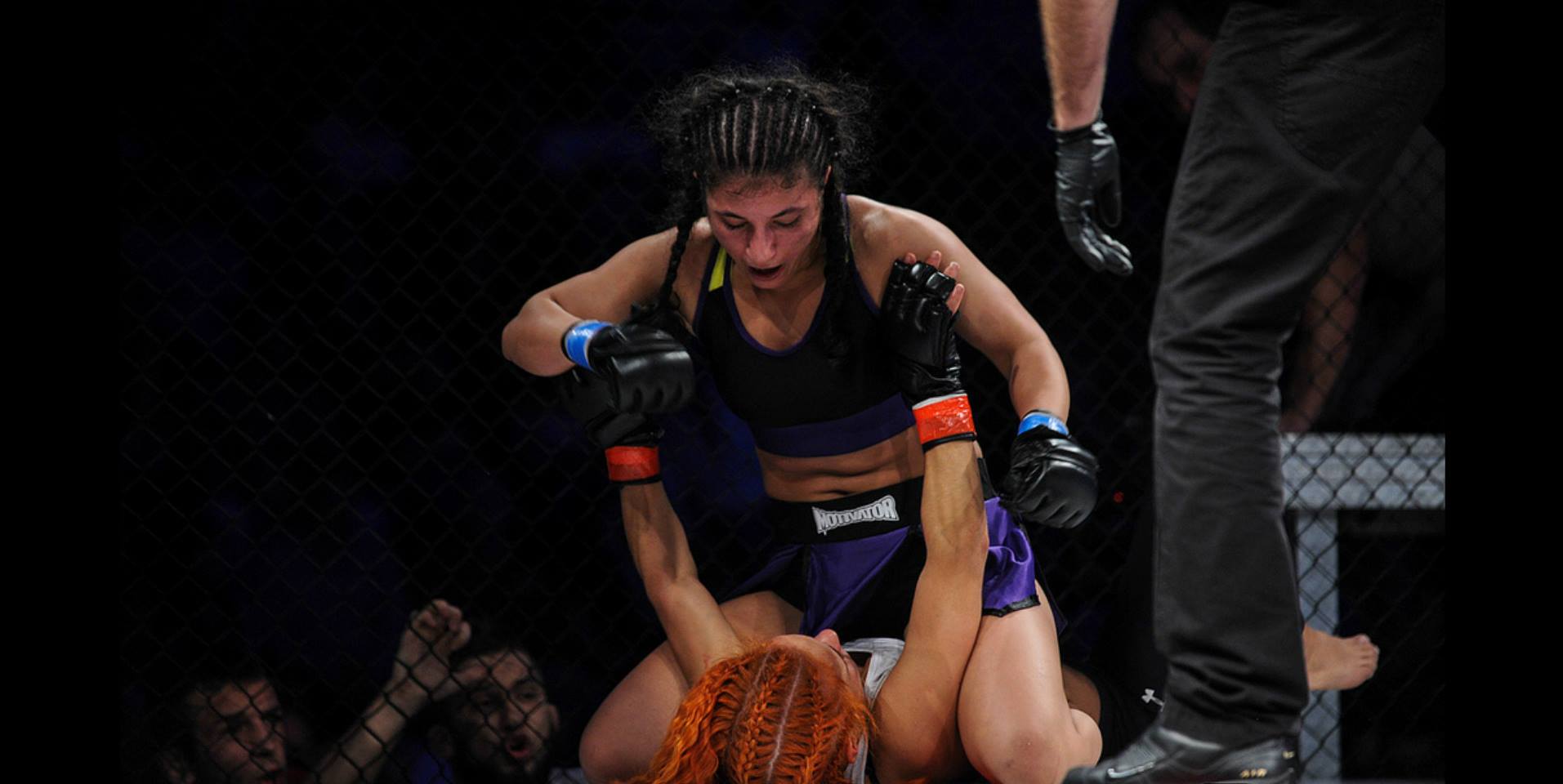 MMAViking: Hey Iman! Tell our readers a little about yourself.
Iman Darabi: My name is Iman, I'm 21 years old and I fight for DIF Kampsport. On paper I'm a grappler, and the ground game is something I love and prefer. I can't call myself a boxer, but I can definitely fight.
MMAViking: How did it feel to go your first professional fight in your opponents homecountry? Did you feel any extra pressure or anything else that affected you?
Iman: When I fight I'm very calm and focused, so it wasn't weird to fight in her country. But of course I missed my family and friends after the fight. In the end it's only me and my opponent in the cage.
MMAViking: Go through the fight, how it went and how everything felt during the fight.
Iman: The fight was kept mostly standing from my side, I went for a couple of takedowns. In one attempt Lena tried to armbar me from guard, but I've got a will of steel and I'm stubborn as a donkey. So tapping didn't exist, especially when I've been armbarred a billion times by my training partner that is a black belt in Judo who has competed on a high level. But in the middle of round three I grabbed a arm, and with punches I tried to make her release her grip. But she pulled up her chin and she got punched on the throat. Which was impossible for me to see when I was in a different angle. The referee paused the fight and a doctor ended it. It ended with me as a winner by technical decision. I won't lie, when she hit me with her right, I could feel it. She hit me HARD a couple of times. I'm happy with my performance before and during the fight, but I have A LOT to work on.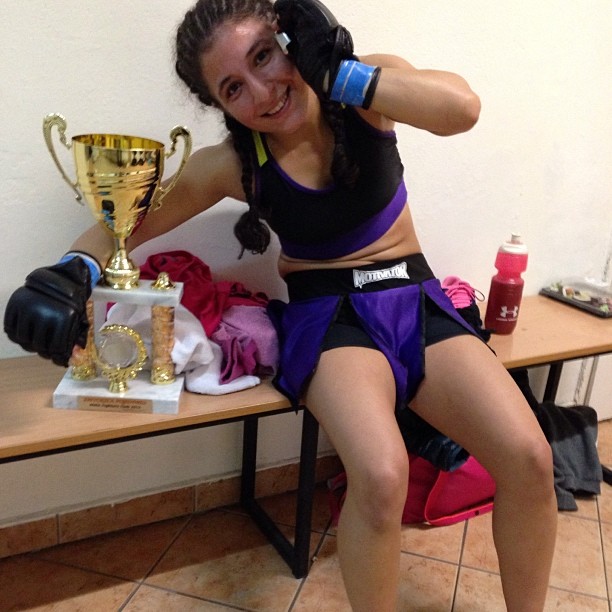 MMAViking: This is your second MMA fight outside Sweden, any reason you have not booked one in Sweden yet?
Iman: Honestly I can't answer that question, the swedish promoters will have to answer that. I can tell you that they are missing out on a entertaining and interesting fighter.
MMAViking: What plans do you have for the future?
Iman: My biggest focus right now is BJJ EM in the end of January. But I'll be working a lot on my striking regardless.
MMAViking: Will you focus more on MMA or BJJ/SW competition?
Iman: I just want to be a complete fighter at the moment, and be complete in every discipline. I'll still compete a lot in BJJ/SW, but if I get MMA fight I'll change focus to that.
MMAViking: Thank you for the short talk, is there anyone you wanna say thank?
Iman: First of all I want to thank my family and friends who are always behind me, even though I dont meet them that often. My trainers Fredrik Gillinger, Waldo Zapata and Johan Åkerberg down at DIF Kampsport/Viva Zapata. My manager Hessam Zanganeh, Henrik Ryman from Restaurang Kalori who have helped me with my diet, you're the best. Therese Sundström from BackBone clinics, and the boys from Dirty Rebel Wear. It would not be possible without you.
Iman Darabi Versus Lena Tkhorevska Fight Video