Dane Mads Burnell (15-3) stopped Saul Rogers (14-4) at Bellator 257, getting a rear-naked choke in the second round.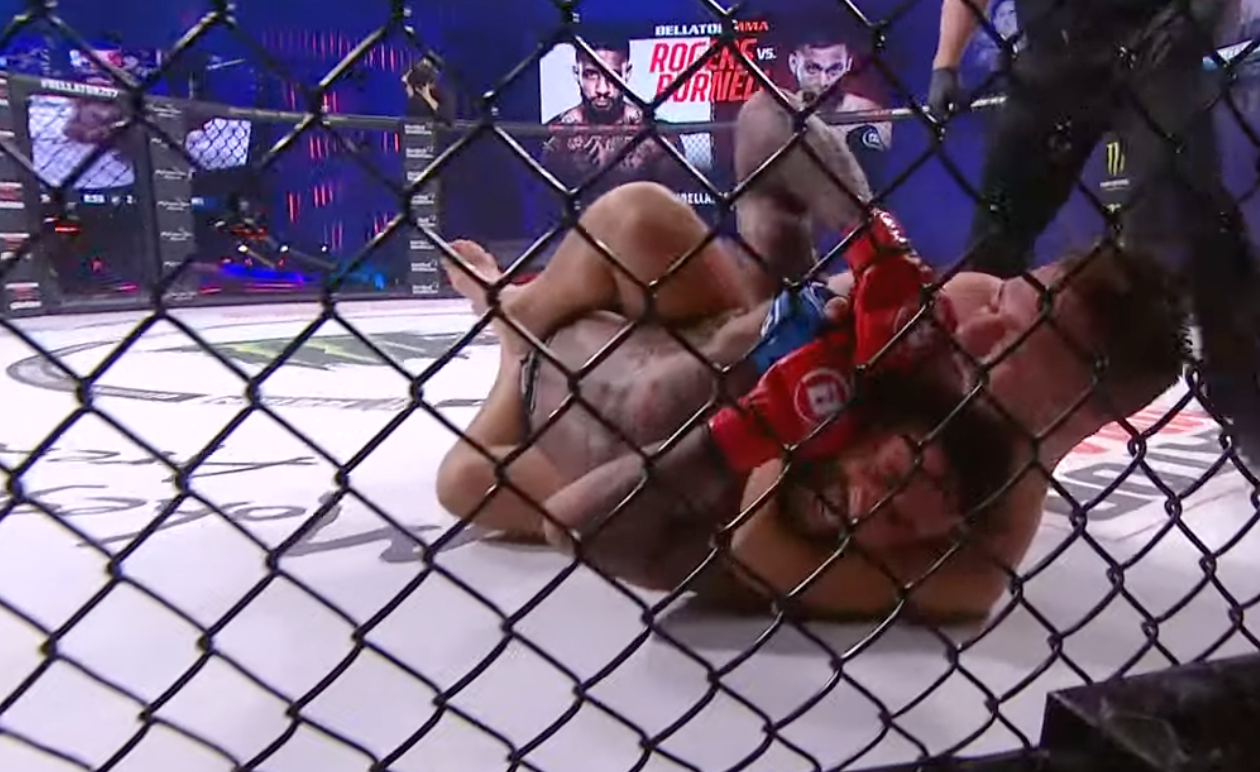 It was a high-paced grappling event in the first round, with both fighters having their turn on top.  Rogers got the first take-down, but the Dane reversed… and after some nice strikes, the Mads got the fight to the ground.  Burnell that ended up on the top position to end the round and nearly locking up a Japanese necktie.
Mads got a take-down to start the second and went to work immediately on the TUF veteran.  Landing some good ground and pound, before taking back.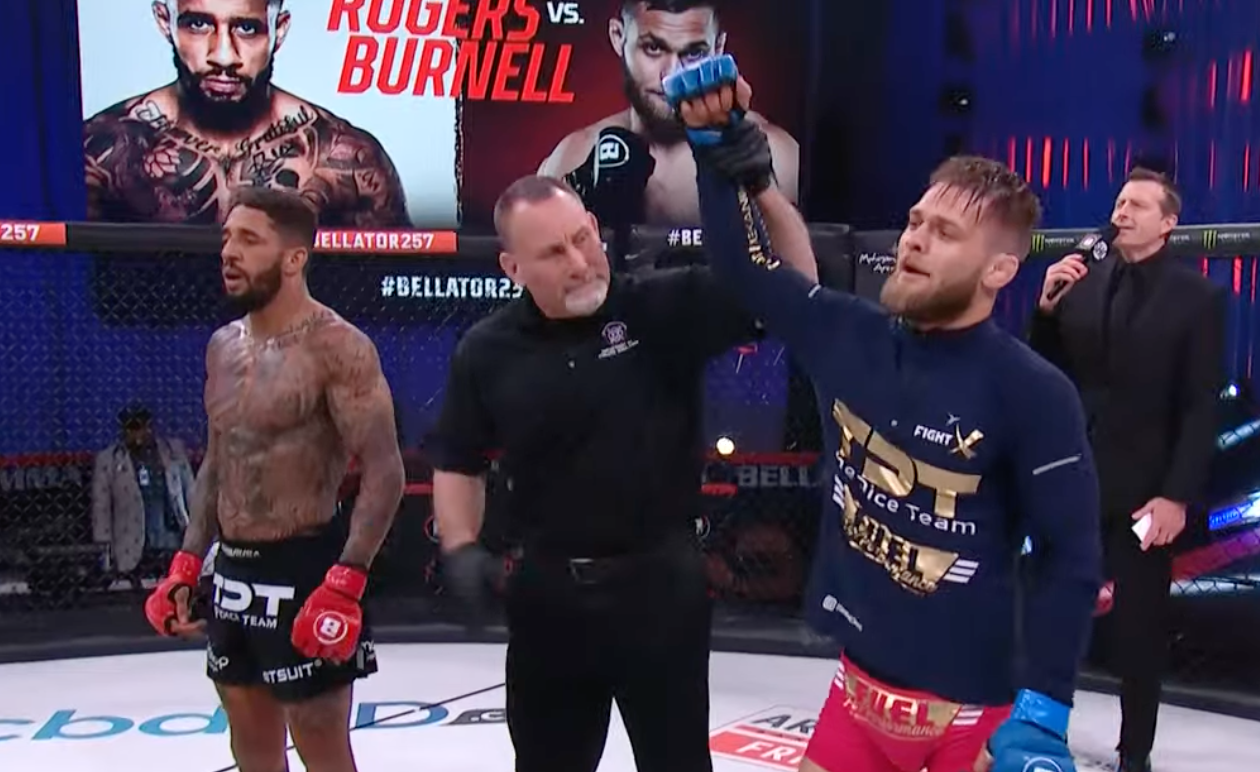 Mads secured a rear-naked choke against the fence, where he forced a tap to end the bout at the 4:08 mark.
It was the 27-year-old's 6th win in a row, and second stoppage in a row.