Malmö's Martin Akhtar (4-2) and the undefeated Ed Arthur (4-0) do battle at Södertälje's AXA Sports Center on November 29. "I know that Ed has a flawless record, but it´s gonna be changed after our fight." says the decorated Muay Thai fighter to MMAViking.com about the Superior Challenge 11 showdown.
"I will beat him by having fun and do what I, with my team Malmö Muay and MMA at my back, usually do." says Akhtar who will fight for big stakes as this bout will be for the Superior Challenge bantamweight strap.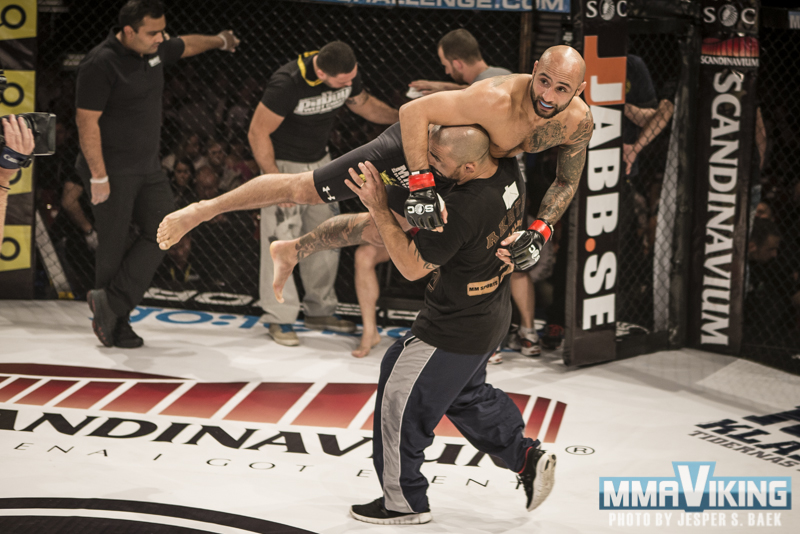 For a change, the 33 year old won't be facing another grappler as he matches-up against the standup fighter Arthur. "He is from England, and most of the Englishmen are really tough, so I´m looking forward to a great fight." says the Swede about the fighter with a total of 10 fights without a loss in his undefeated pro fight and amateur career.

"Martin Akhtar has long been one of my favorite fighters. I love his elegant and clean fighting style combined with his self-confidence during the match. Ed is a young talent who also like to put on a show and finish his opponents. Style-wise, this fight should be fireworks in the cage for the bantamweight title." – Superior CEO Babak Aghavali.
"Thats awesome! It´s a great organisation and some really big names have earned Superiors belts before, so I am grateful for the opportunity." says Akhtar about the opportunity to fight for the Superior title.