Allstars Training Center fighter Max Nunes (13 wins, 1 loss, #5 Nordic middleweight) lost to Scott Askham (11 wins, 0 losses) in the BAMMA Middleweight Title bout.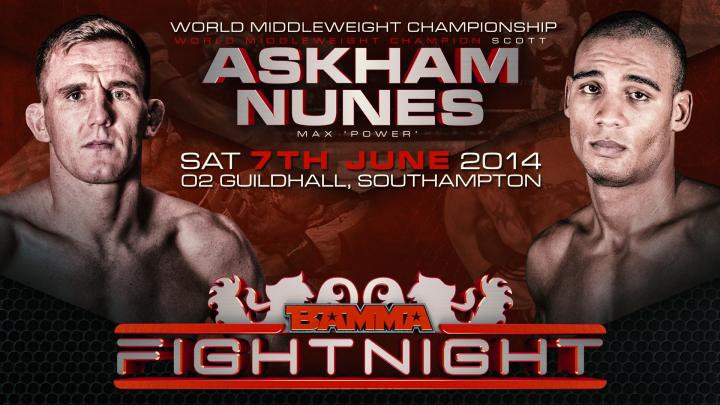 Nunes was in trouble early as Askham came out swinging, putting the Swede on his back early. Looking for submissions, Power fought back and even put on some offense of his own by the end of the first round. The two battled in a back and forth second round, before the UK fighter landed some huge shots and finished the bout in the third round. The official time of the bout was 1:30 of round 3, with a TKO stoppage by strikes.
Askham remains undefeated, and the post fight changes were "UFC, UFC" for the BAMMA champion that retained his belt.
The Swede dropped his first bout as a middleweight since his 11 win and 1 loss run at light heavyweight. The bout went down at the 02 Guildhall in Southhampton England Saturday night.