Camila Rivarola (2-0) won her second pro bout, moving up a weight class to win by decision over Sandra Maskova (1-1) at XFN: Back to the O2 Arena in Prague.  "I wasn't expected to win, it makes the victory even sweeter" posts the Swede now training with the Snake Team in France.
"I've never minded fighting someone on their own turf." says the Allstars Training Center trained fighter to MMA Viking as she prepared to enter enemy territory last night.  She used takedowns to take control of the matchup and get the victory.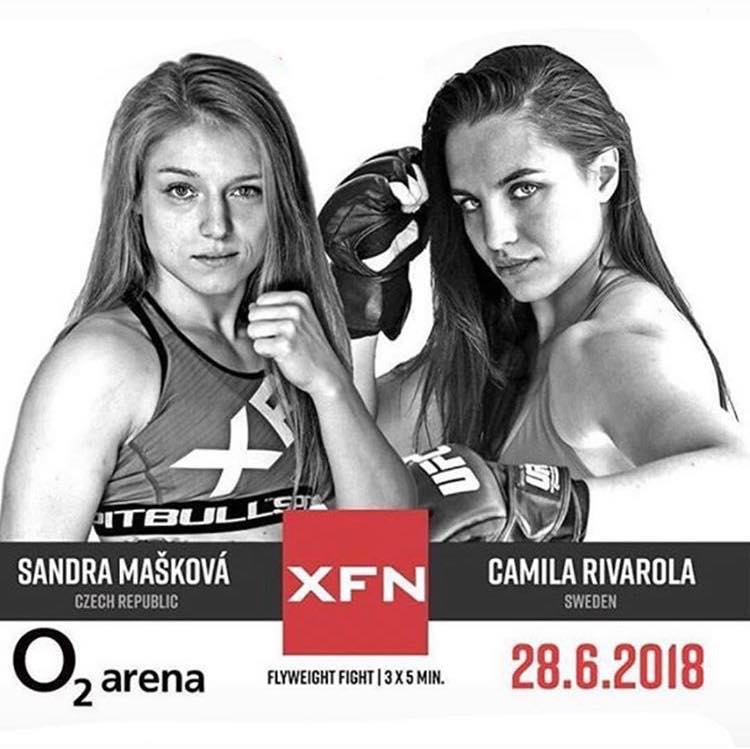 As an amateur, she enjoyed a successful career which saw her take home a victory against the highly touted Malin Hermansson (2-0) and IMMAF World Champion Anna Astvik.
Camila improves to 2 wins and 0 losses, while giving Sandra her first loss of her pro career.