Sadibou Sy advanced to the semi-finals last night after a majority draw (20-18, 19-19 and 19-19) against Bruno Santos.  The playoff event from PFL 10 went down at the St. Elizabeths East Entertainment and Sports Arena in Washington D.C.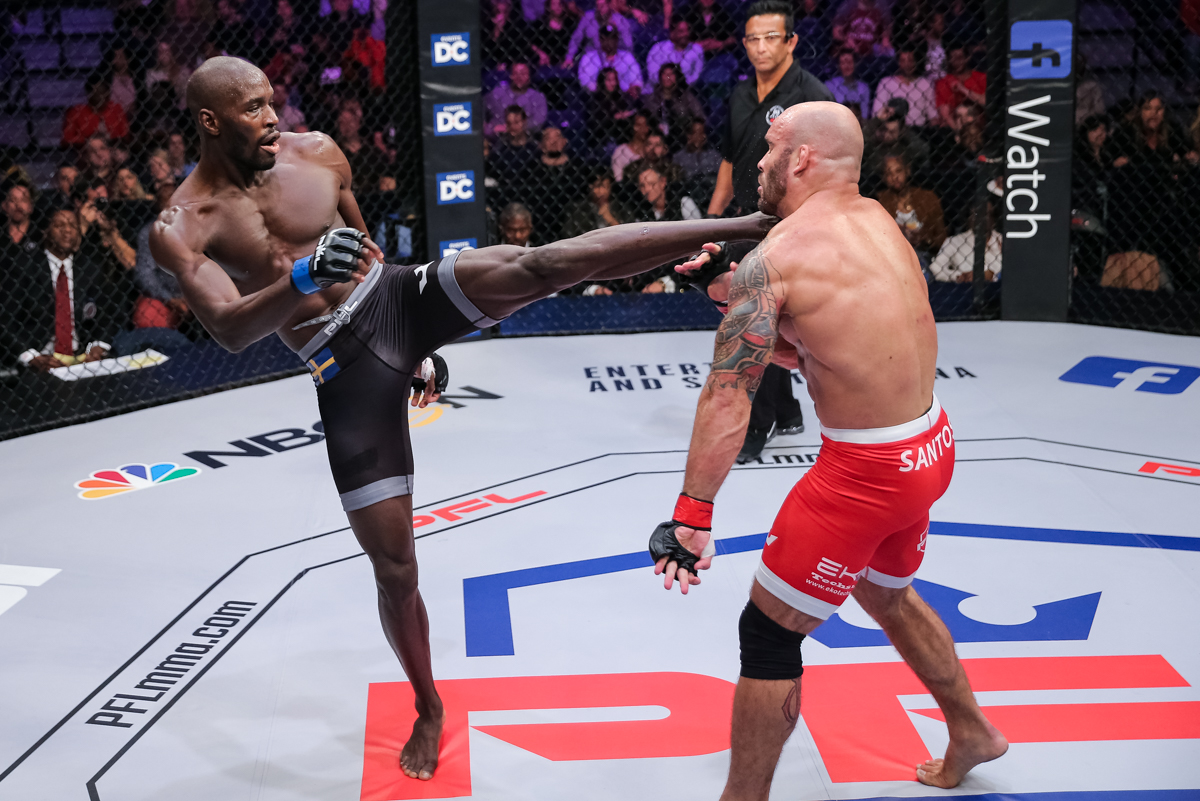 Just two hours later, the Pancrase fighter was back in action where Sy lost to Abus Magomedov by unanimous decision (30-27, 29-28 and 29-28) in their middleweight semifinal bout. Magomedov will move on to the 2018 PFL Championship on New Year's Eve.
"I am extremely glad I won this fight. I mobilized my will in order to do it. I almost got removed from this tournament because of injuries, but luckily I was able to compete and win." – Magomedov
The PFL's middleweight finals are set, with Louis Taylor advancing with a semifinals victory over John Howard.