Scottish Fighting Championships yesterday announced the main event for its April 28th event in Glasgow. Taking the spotlight of SFC 6 will be Swede David Häggström, who looks for a strap following in the footsteps of fellow Swedes Jonatan Westin and Martin Svensson who won belts in main event bouts at SFC 5.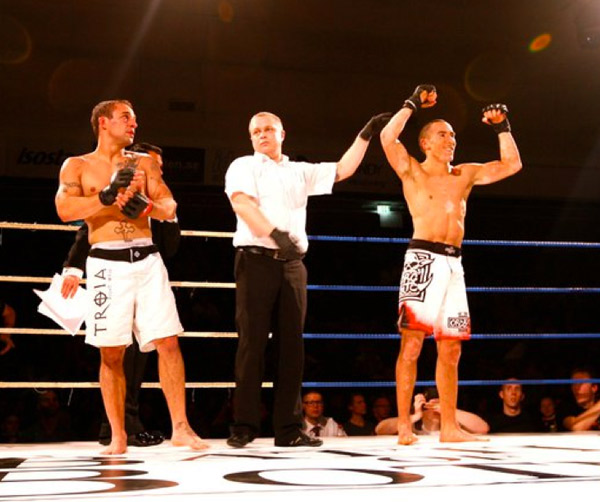 Häggström eyes are on the bantamweight SFC belt, however battle-tested UK veteran James Doolan, a raucous local crowd, and five rounds stand in his way.

The Dinky Ninjas fighter is 16-7-2 in his career dating all the way back to 2003. Doolan secured his first victory, after a 4 fight slide (two losses and two draws) last November at UK's Olympian MMA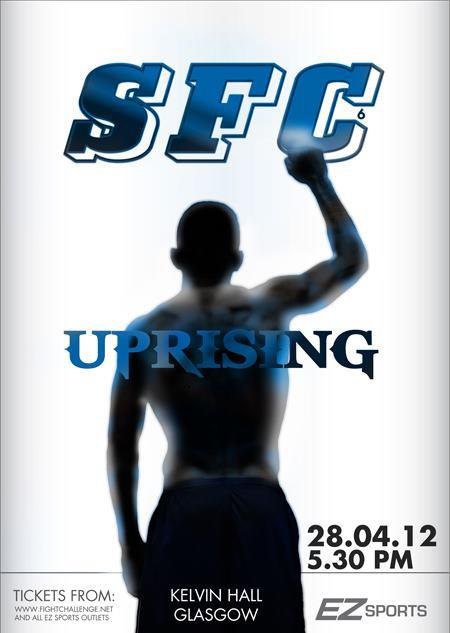 Championships 12 with a first round submission over Dino Gambatesa. One of his recent fights was against top Nordic bantamweight Sirwan Kakai (who has been a training partner with Häggström), where he lost by second round submission.
The Ren-Yi Fight Camp fighter rebounded after his submission loss at the hands of Dino Gambatesa last July with a victory over UK veteran Greg Knapp. The win was via TKO (punches) in the first round of Sweden's Battle of Botnia 4 "Northern Lights", which has put Häggström in a position for a title.
The event again takes place at Kelvin Hall in Glasgow, and SFC 6 "Uprising" is sure to be another sellout. Another highly anticipated bout is between Brian Hyslop and Dec Williams. The two will battle for the flyweight belt in the co-main event.
Fight Card
MAIN EVENT
James Doolan (DNFT) v David Häggström (Ren-Yi Fight Camp) Bantamweight Title (5 rounds)
CO-MAIN EVENT
Brian Hyslop (DNFT) v Dec Williams (Predators) Flyweight W Title (5 rounds)
MAIN CARD
Adam Stevenson (SMAC) v Alan Mcaully (DNFT) Lightweight No. 1 Contender fight
Robert Whiteford (DNFT) v Johannes Isaksson (Finland) Flyweight
Keiran Malone (DNFT) v Phil Flynn (predators) Lightweight
Brian Gallagher (SHS) v Darren Gilchrist (Fighters Hive) Flyweight
Davie Galbraith (Gladatorial) v Shaun Eddmonson (Ronin) Lightweight
David Hamilton (EK MMA) v Paul Patrick (Shooters) Welterweight
C Class
Paul Craig (SHS) v Tony Chan (Urban) 95kgs
Paul Lopez (Asylum) v *Kev Devine (SHS) 69kgs
Wully Mcurdy (Asylum) v Barry Mchugh (Griphouse) 70kgs
Graham Black (Lycans) v Marco Luzarri 75kgs
Chris Bungard (SHS) v Scott Mulgrew (Lions Den) 77kgs
Ross Stewart (Grip SS) v Darren Kinloch (Shooters) 68kgs
Be sure to read a recent MMA Viking interview with David Häggström here.
"Like" MMA Viking on Facebook and follow us on Twitter for updates on the UFC in Sweden and all things Nordic MMA.