Sweden's Tor Troéng today announced on his website (www.tortroeng.com) that he will face the UK's Valentino Petrescu at Battle of Botnia 4: Northern Lights.
Troéng, the 28 year old Swede, is one Sweden's most prominent fighters, and has a record of 12 wins with 4 losses. The middleweight fights in his backyard of Umea in northern Sweden on September 24. He is 9-1-1 over his last eleven fights, with his only loss coming against former UFC title contender Thales Leites back in October of 2010.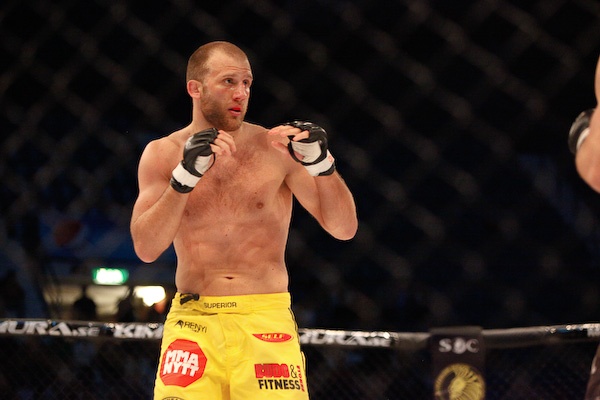 The Nordic fighter will take on the 30 year old kickboxer from England, with a record of 11 wins with 2 losses. He's on a two fight win-streak, most recently winning a majority decision over Joao Paulo de Souza at Bamma 6 in May.
His full post, translated in English reads :
Been a while since I wrote last. Has been in the training and got a few days ago 100% done with the game at home. The opponent is Valentino Petrescu, an all-around fighter who is good at close matches.

Next few days I will spend in Stockholm for a little fine-tuning of boxing with Andrew, it feels good to boost up a few days. Becomes even some standing sparring with the guys at Nexus, many talented boxers, which is exactly what I need.

I am also looking for some sponsors for my game, then you are intesserad to appear in connection with me, please send an email to [email protected] so we can discuss what suits you / you.

Intend to update the blog quite often the period until the game so check out every now and then for the latest news.

See ya!
Posted at : www.tortroeng.com/news/klart-med-match-pa-bob/
"Like" MMA Viking on Facebook and follow us on Twitter for updates on Battle of Botnia and Nordic MMA.