Veera Nykänen (2-1, #4 Nordic) has been booked to fight Fee Chrystal (0-1) at Evolution of Combat 4 on April 19. The announced bout will go down at the Maryhill Community Hall in Glasgow, Scotland.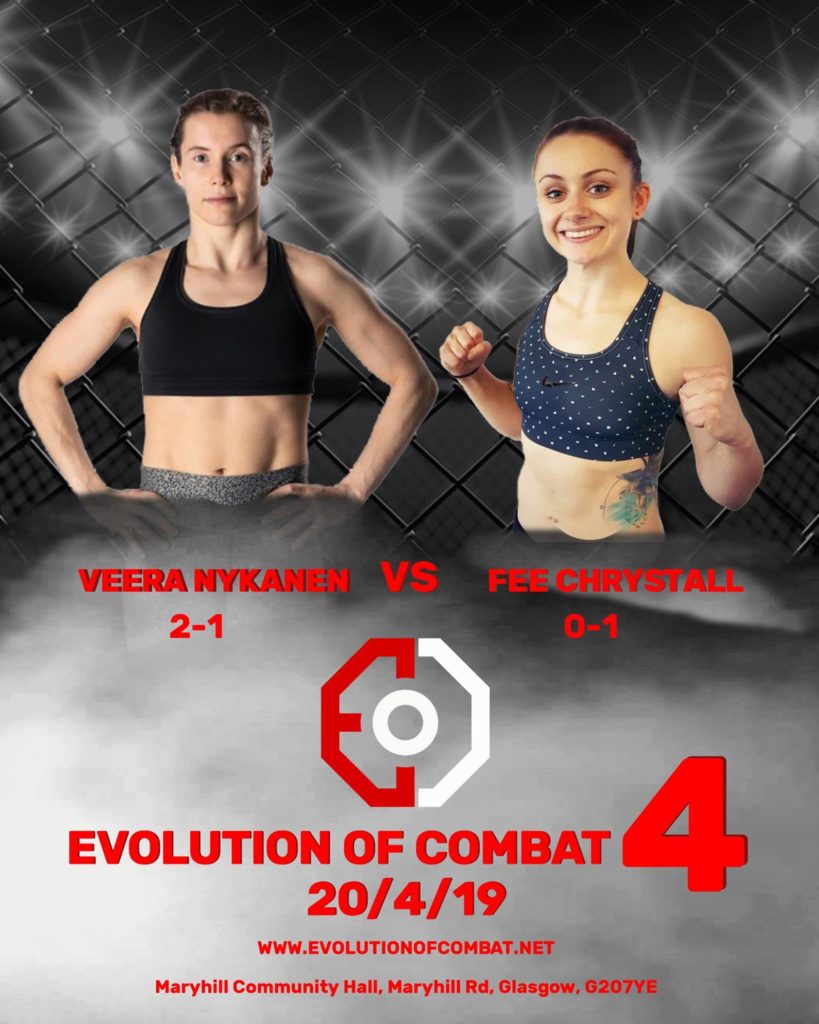 Veera waited 4 years for her last fight, bouncing back from her loss at IRFA to Iman Darabi in 2014.. The GB Gym fighter beat Olga Vlasova (3-2) out of Gladiators Team St Petersburg, Russia, by split decision at Carelia 14 last September.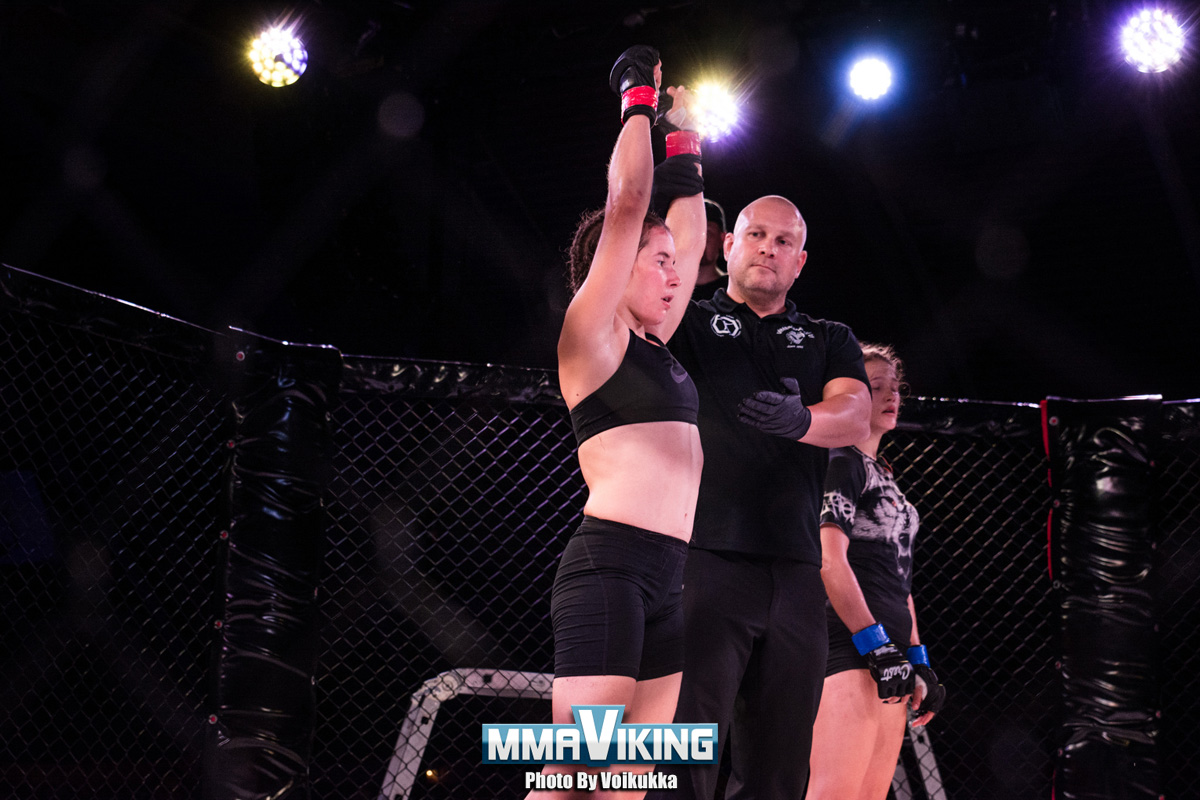 "Because of the flu I didn't have the strength to wrestle the scramble and was disappointed in my performance, but now overall I am happy about it" says Veera to MMA Viking after the last win.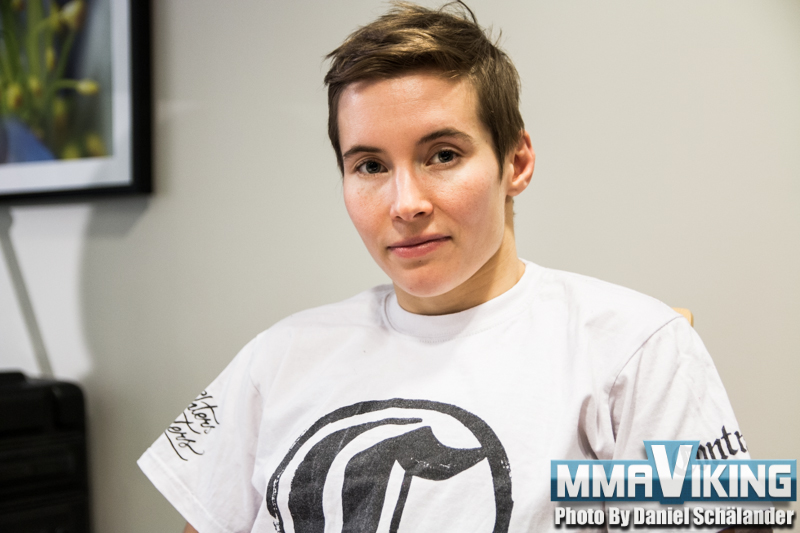 Now she takes on Chrystall that goes by the nickname "Fedor." She fights out of The Griphouse in Glasgow and will try and rebound from her only pro bout, which was a loss to Jade Barker back in March of last year.