It was a rough Saturday night for Finnish fighters at the second Fight For Glory event in Turku. There were some unfortunate injuries in amateur fights, but perhaps the biggest hit came to Tampere-based behemoth Marko Patteri afterwards.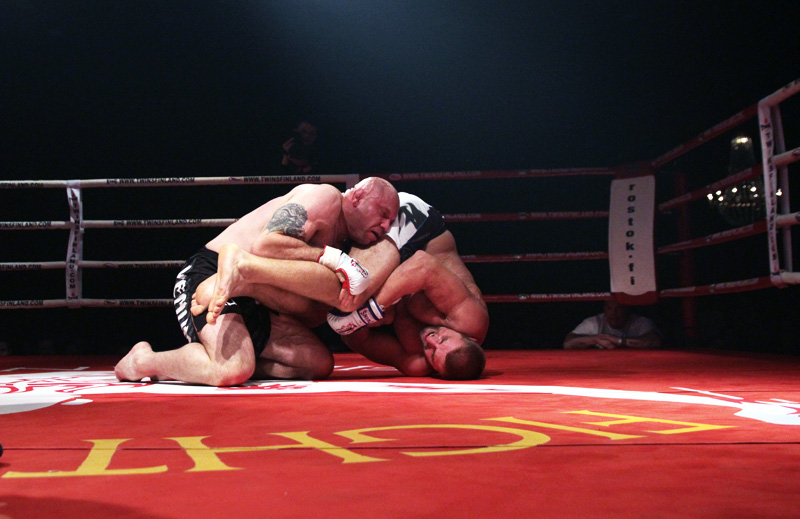 Patteri took a beating in the main event against the Ukrainian Dmitry Poberezhets, and lost via TKO. Poberezhets landed several hard shots throughout the fight, and the Finnish heavyweight was in trouble in every round. The ref had seen enough in the first minute of the third round when the Ukrainian blasted a flurry of unanswered strikes.
In addition to losing, Patteri took another hit after the medical examination. Poberezhets gave him a nasty cut on the nose, and it needed a lot of stitches to be fixed. Doctor's orders were clear: no fighting for "Battery" for a while, since the cut is so deep. This means he has the withdraw from his bout against Yosef Ali Mohammad at the Superior Challenge 9 in November.
"There are stitches on two layers, so it takes longer than usual to heal. I have to skip Sweden, after the break I'll start concentrating on my fight in Thailand", Patteri said on Sunday.
The news was first reported by FightSport.fi.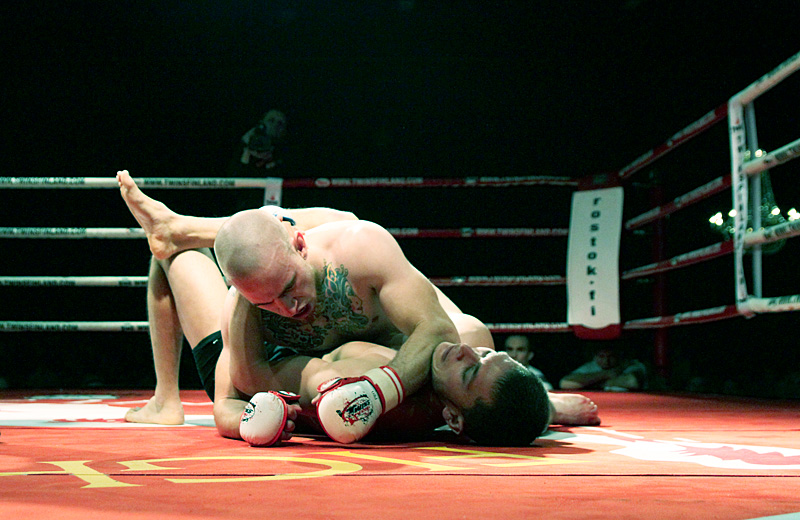 Fight For Glory, Round 2 had four pro-MMA fights. Janne Rantanen also suffered a TKO loss against the heavy-hitting Frenchman Suleiman Bouhata. Finnfighters' Gym featherweight Aleksi Kainulainen gave the home crowd something to cheer about when he choked out Vyacheslav Tan only 16 seconds before the end of the bout.
The event also saw two Finnish pro-debutants as hometown favorite Mika Kuronen and GB Gym prospect fought hard for two periods. Willberg survived Kuronen's first round attack, and was able to strike a TKO from mount at the end.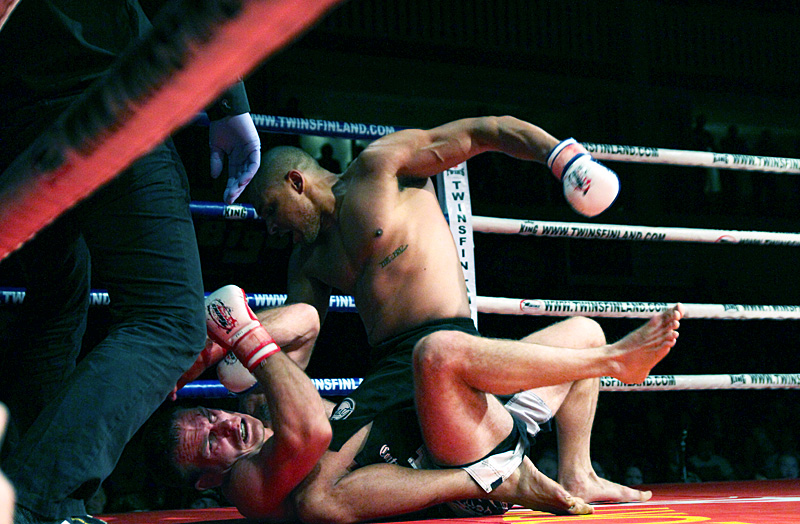 Fight For Glory pro-MMA results
Dmitry Poberezhets def. Marko Patteri via TKO, round three.
Suleiman Bouhata def. Janne Rantanen via TKO, round two.
Aleksi Kainulainen def. Vyacheslav Tan via RNC, round two.
Owen Willberg def. Mika Kuronen via TKO, round two.