2011's last Fight of the Month comes from the Cage Challengers 2 event that was held in Riihimäki, Finland on the 3rd of December. Nordic Fight of the Year between Janne Tulirinta and Claes Beverlöv headlined the event but our pick for the FOTM comes from the prelims.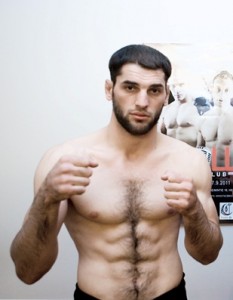 The Cage promotion had a difficult time finding a opponent willing to fight GB Gym's super promising Musa Amagov, who is the little brother of StrikeForce star Adlan Amagov, .
Eventually Teo Viitala, a combat sports veteran and BJJ brown belt, stepped up and took the fight at catchweight of 83 kilos (185 lbs).
Amagov, who normally fights at 77 kgs (170 lbs), had no problem taking the fight in upper weight class.
A classic striker versus grappler match-up lasted for a minute and ended in brutal fashion but to who's favor? See for yourself!
Fight Video
"Like" MMA Viking on Facebook for updates Nordic MMA news.