Norway's UFC fighter Simeon Thoresen will be on the UFC 152 card the UFC announced today.  "The Grin" will face Seth Baczynski.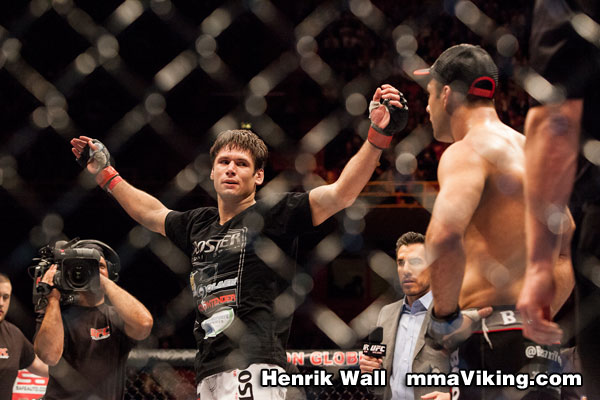 Simeon "The Grin" Thoresen was impressive in his Octagon debut, taking out Swede Besam Yousef at the UFC in Sweden card in April. With the submission victory in the second round, Thoresen (17 wins and 2 losses), the Frontline Academy fighter became the first Norwegian to win a bout in the UFC.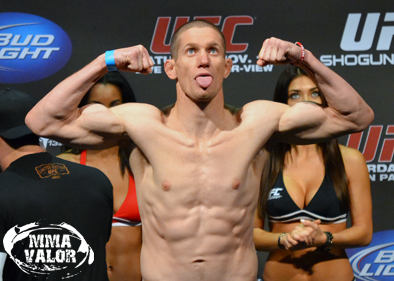 Seth Baczynski is on a 3 fight winning streak in the UFC. Most recently "The Polish Pistola" beat Lance Benoist by split decision at UFC on FX 3 McCall versus Johnson 2. After losing his debut at the TUF finale 11 against Tavares, the fighter training out of Power MMA Team in the US beat Clay Harvison and Matt Brown. Baczynski has 17 win and 8 loss record, and his 30 years old.
The Thoresen versus Baczynski bout will be a welterweight tilt at UFC 152, which takes place September 22nd in Torontao Canada. The card is headlined by Demetrious Johnson and Joseph Benavidez in a title bout. In addition, Bisping faces Stann and MacDonald challenges Penn.