When:
2019-03-02T00:00:00+01:00
2019-03-03T00:00:00+01:00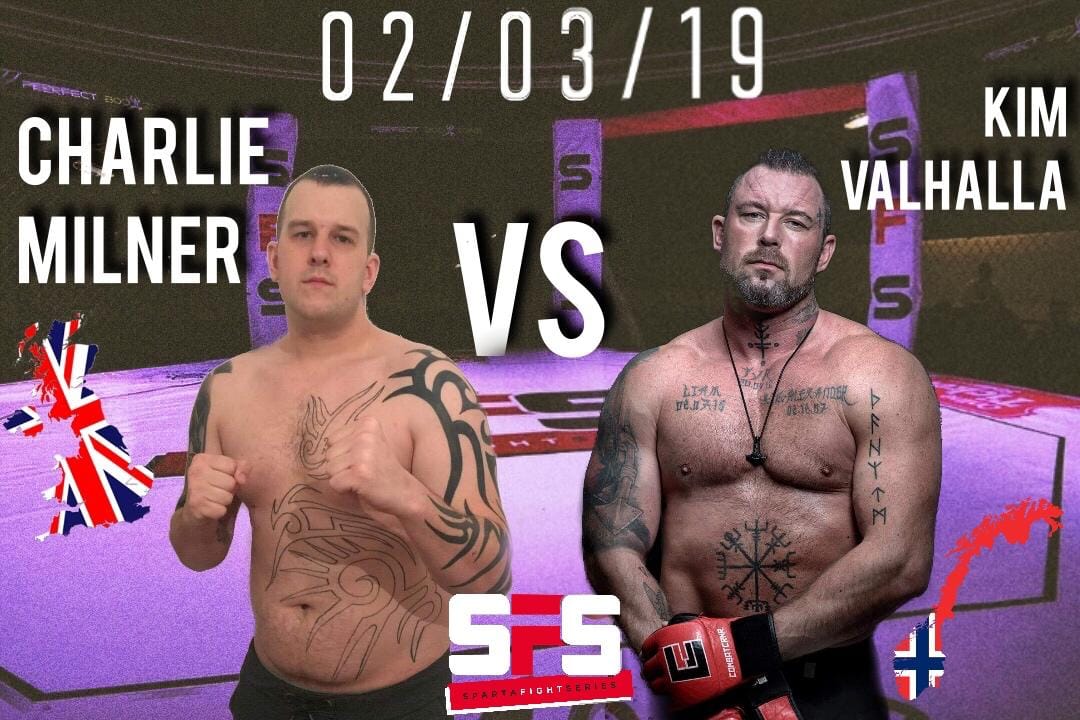 Charlie Milner?? VS Kim Valhalla??
Kim is a very experienced striker with explosive power in both hands. He is a Taekwondo Black Belt and has recently won his first Professional MMA bout on a last SFS2 with a Guillotine choke in the first round
Charlie is a young hungry fighter fighting out of Sparta MMA in Easthourne. He fought on the first Sparta Fight Series coming away with a win due to a big knockout, he will be making his MMA debut this time around and is looking for a repeat performance.
This will be a great battle of 2 huge men, only one will walk away with the victory❗??