At UAE Warriors 28, rising prospect Omran Chaaban (1-1) is set to make his return to the cage this Thursday. Chaaban fights out of Team KF in Ireland, but spent most of his amateur days fighting on the Finland regional scene, where he became the top-ranked kickboxer before moving to MMA. The seamless transition saw him win a pair of national championships and represent Finland at the IMMAF Junior World Championships.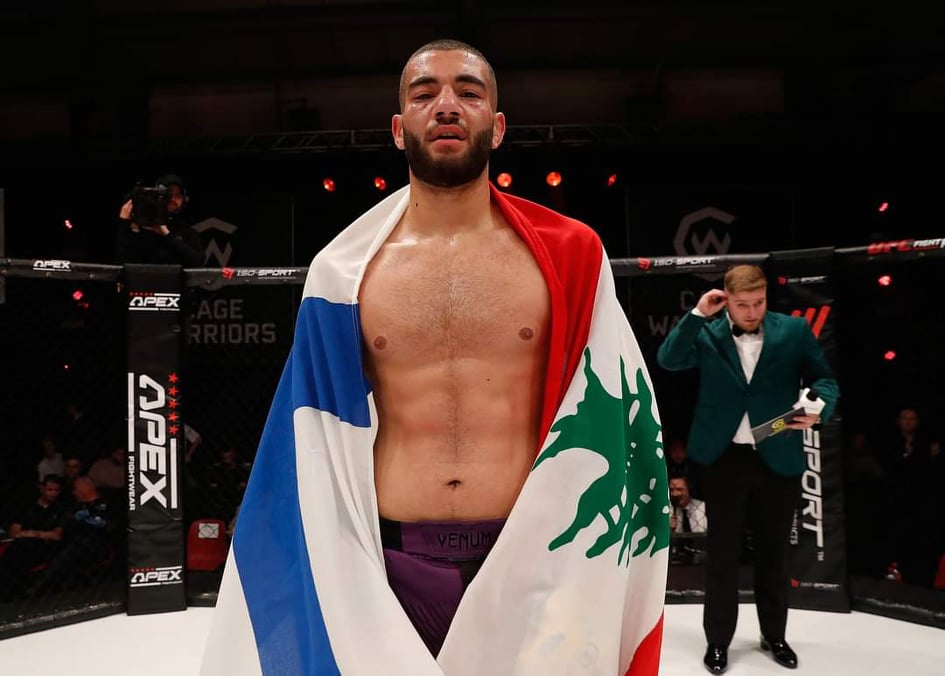 Ahead of his third pro bout, he spoke with MMA Viking. It was clear from early in the conversation that he has been living in Ireland as a slight Dublin accent appeared every so often. The story of how he ended up in Ireland started with his strength and conditioning coach in Finland linking him up with Eoin Lacey of the Irish Strength Institute.
Through Lacey, he found Chris Fields of SBG Swords at the time, now Team KF. Chaabaan explained that he thought he was going to another SBG in Ireland before describing his two weeks at the gym.
"I thought that it was the big SBG [SBG HQ], you know. Then I went to Ireland, I saw Chris Fields and from then I stayed two weeks in the gym. I slept in the gym and had my first session with James Webb, it was great!"
Between six months to a year later, "The Lebanese Gorilla" knew that Ireland was for him and after developing a relationship with the team, he was invited back by Fields.
"From then I decided I wanted to be in Ireland, in Team KF. I just think the connection between me and Chris went so well. I love the style of the training and how he does it. I went to Liverpool and Sweden but that (Team KF) was the place for me."
The move started as just training with his new team for 8-week camps but has since transitioned into literally living in the gym, full time.
"I actually live in the gym and I train all day so I know nobody is going to outwork me. I basically wake up, train, go have a nap, train, eat, train, eat, train then sleep. I do it all here and I think it's a good thing. I think if you want to be in a sport, especially in MMA you have to live it fully and I actually do live it now."
"Even if I'm not training, I'm watching, and if I'm bored, I just go hit pads."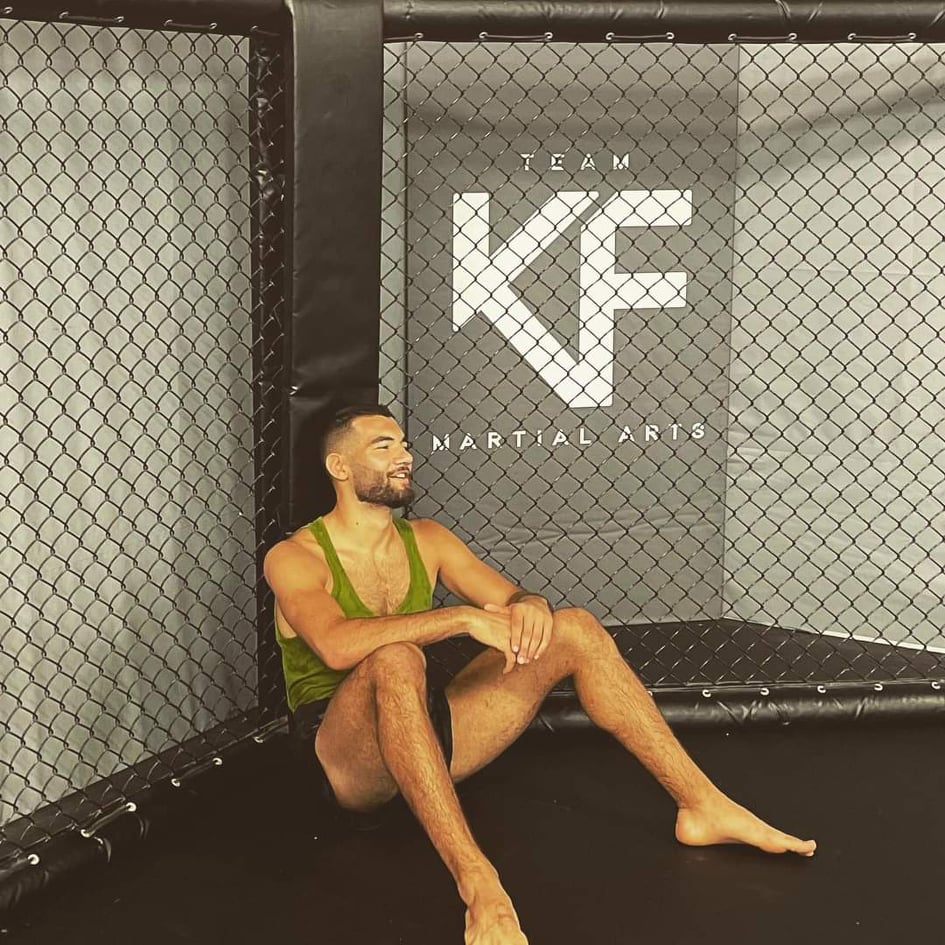 His last bout saw him make his promotional debut at UAE Warriors 18, losing a Unanimous Decision to Joan Arastey in a Middleweight contest. The first loss of his pro career but one that he looks at as a learning curve.
"I think that loss was important in my career, it has taught me a lot. It's not like I needed some technical work or some conditioning work, it was just little things. I know what went wrong and now I'm looking forward to going back to Welterweight."
"I will stay at Welterweight for 3-4 years because I know at some stage I'm going to be a Middleweight"
Chaaban is currently preparing to travel to the UAE for a second time to fight. He's hoping to fight in front of a crowd this time around, knowing the support he would receive from the local Lebanese community in the UAE.
"The Lebanese community there is huge and it's great for me. I love the promotion and what they do for the sport and Lebanese fighters there."
"I'm hoping this time we have crowds because there's a Lebanese community group there and they fill the arena when there is a Lebanese fighter on the card. I would love to fight in front of the crowd."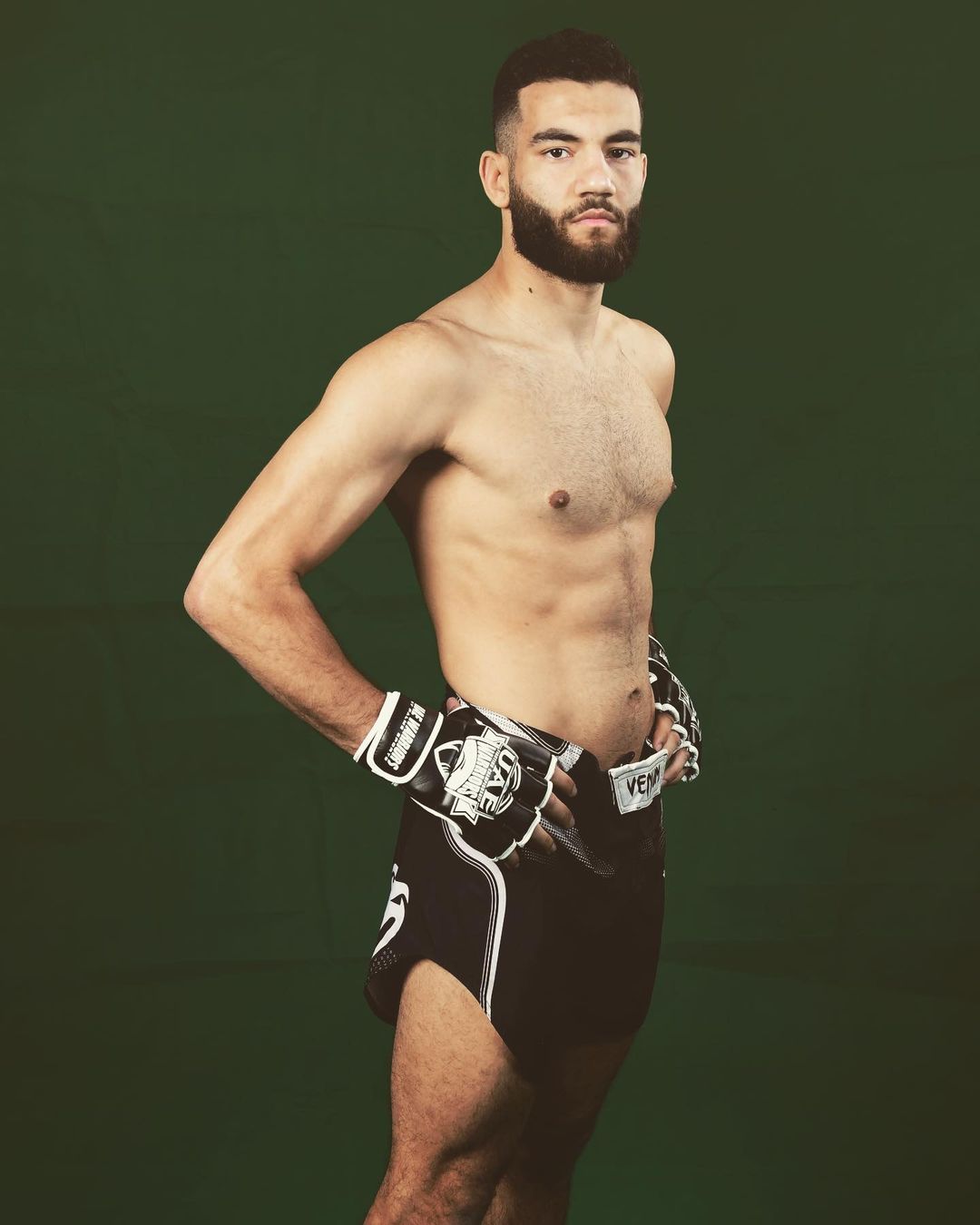 His opponent, Kheir Khalifa Eshoushan is a high-level BJJ player, winning the Abu Dhabi World Jiu-Jitsu Championship on four occasions. However, these accolades do not phase the Team KF fighter. Who believes that as long as he can implement his game plan then he will get the win. Chaaban hopes that a win will kickstart his long term plan of staying with UAE Warriors and pursuing promotional gold.
"I train high-level guys every day and high-level black belts every day so I'm going there to do my thing. I know if I go in there and do my thing I will get the W and that's enough."
"[The plan] is to stay with UAE Warriors and climb the rankings, so they have two belts in every division: the Arabia Belt and the International belt. I'm Lebanese so I can fight for that or the international one. I'm looking forward to climbing the rankings and taking what's mine."