Marthin Hamlet (8-3) lost to Antonio Carlos Junior (13-5) in the $1 million light heavyweight final at the 2021 PFL Championship at the Seminole Hard Rock Hotel & Casino in Hollywood, Florida.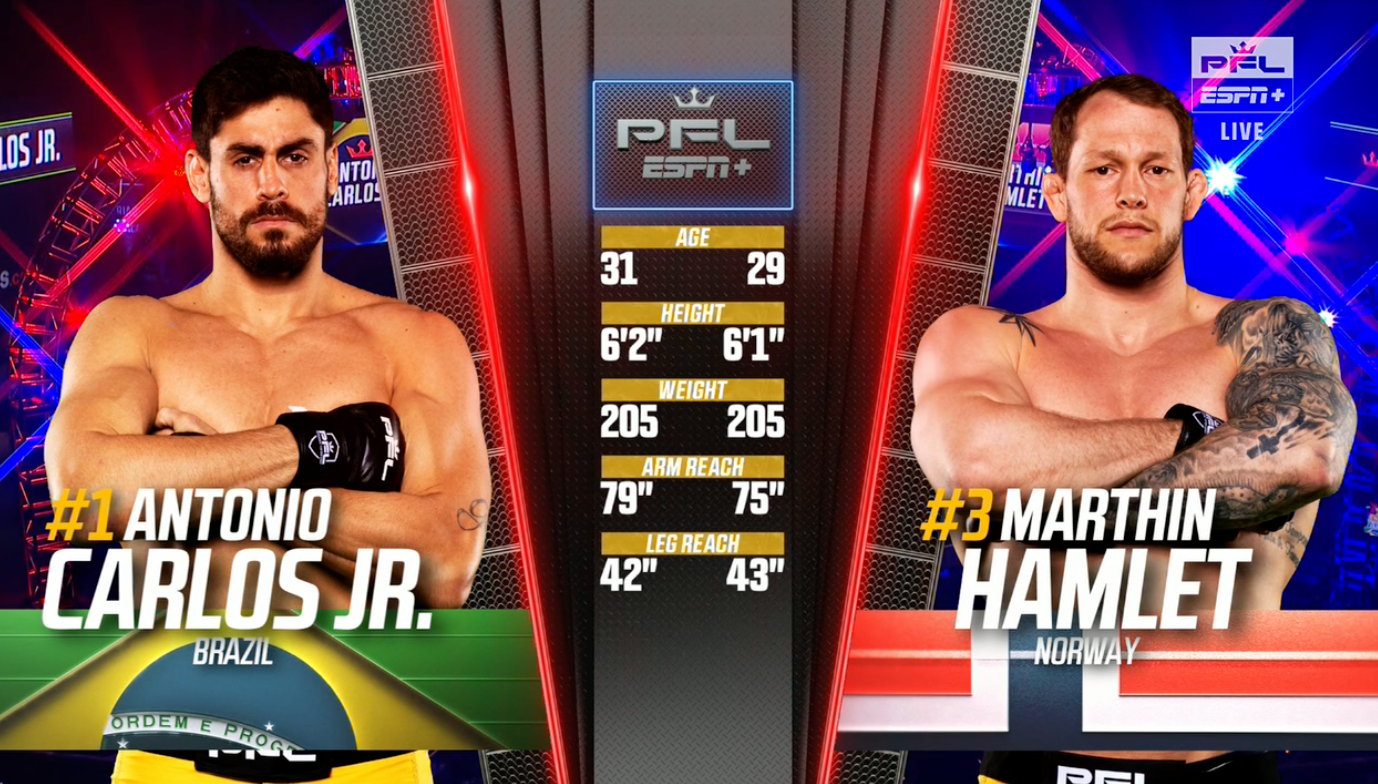 Both fighters started striking with hands early, and it is Carlos to land the first kick.  Both fighters look relaxed, and a big left hand lands from Hamlet!  Carlos Jr. stumbles back and the two clinch in the cage, and the Brazilian looks recovered.  Antonio now pressing forward.
A good right, then left hand from Carlos Jr. that is looking quick with his straight punches.  Marthin fires back with a left hook that misses.  The Norwegian briefly catches a kick to the body and throws a punch.  A good right kick from the wrestler.
Antonio throws a punch, and quick in on a double-leg takedown.  Oh, wow… the Brazilian quickly takes back against the cage.  Marthin stands up to avoid the ground, but the Brazilian with a body triangle and sinks in a rear-naked choke!  Marthin falls to his back and is forced to tap.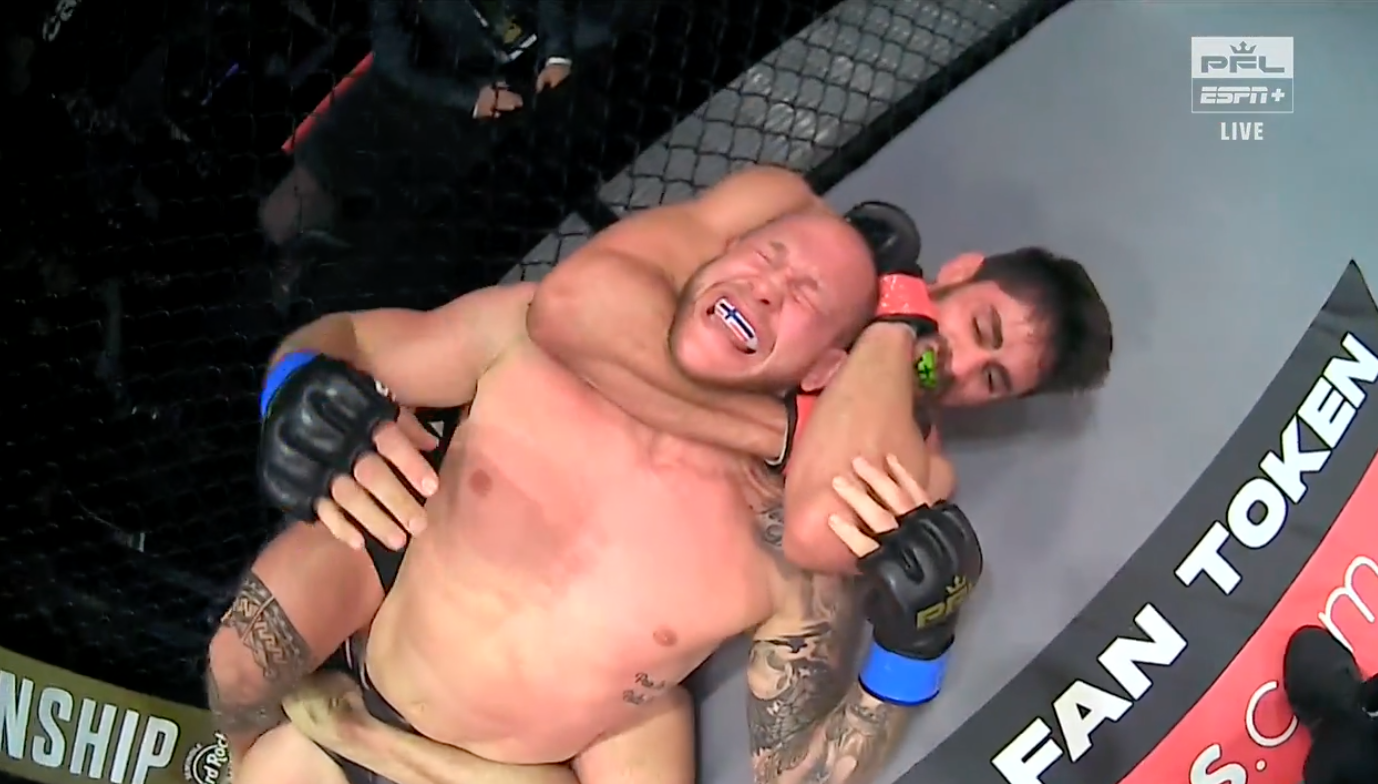 3:49 into the first round, the million dollar dream from the viking has ended.