Makwan Amirkhani (16-7 MMA, 6-5 UFC) was stopped by Lerone Murphy (10-0-1 MMA, 2-0-1 UFC) at UFC 267 at the Etihad Arena in Abu Dhabi.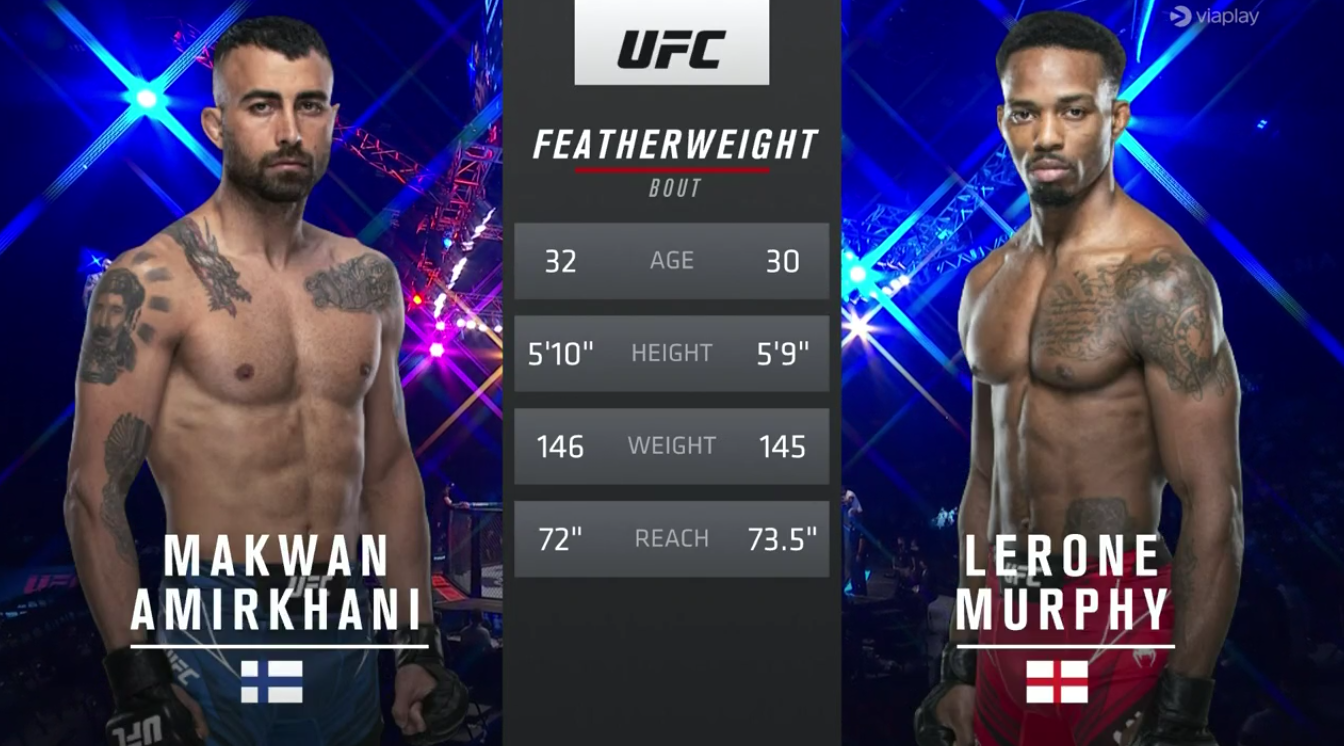 Makwan shoots in for a double-leg takedown within the first minute and finishes.  Murphy is flat on his back, and Mr. Finland is in side control near the cage.  Amirkhani takes full ount and lands a solid right hand, then Lerone gets guard.  Makwan controlling as Murphy steps up against the cage and stands.  Back to the mat, and this is all Makwan.  No damage, but complete control, and end up on top to finish the first frame.  First round goes to Makwan.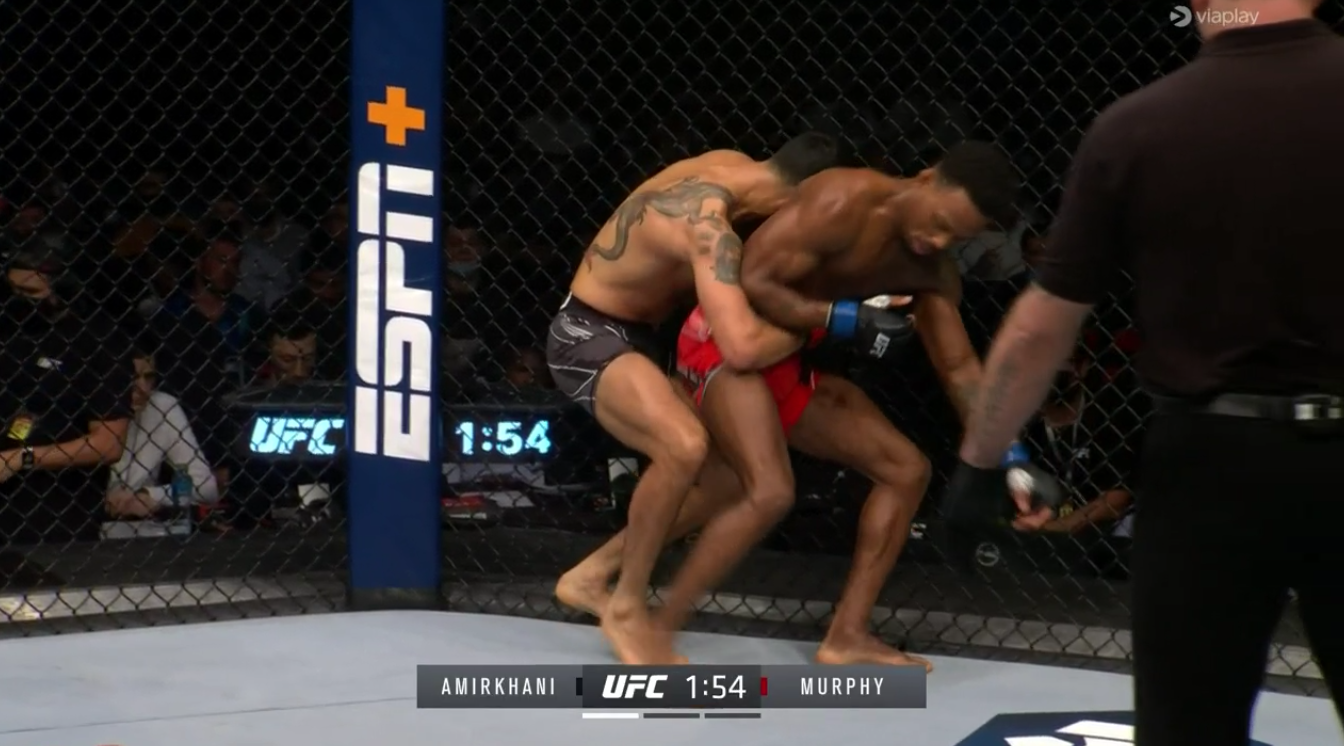 Murphy comes out swinging in the second, and immediately Makwan shoots for a double-leg take-down.  But, Murphy has a knee ready that lands straight to the face… and Makwan is KO'd immediately.  Landing on his back as the referee jumps in.  Makwan is out, and takes a while to recover but does makes it to his stool to sit in disappointment.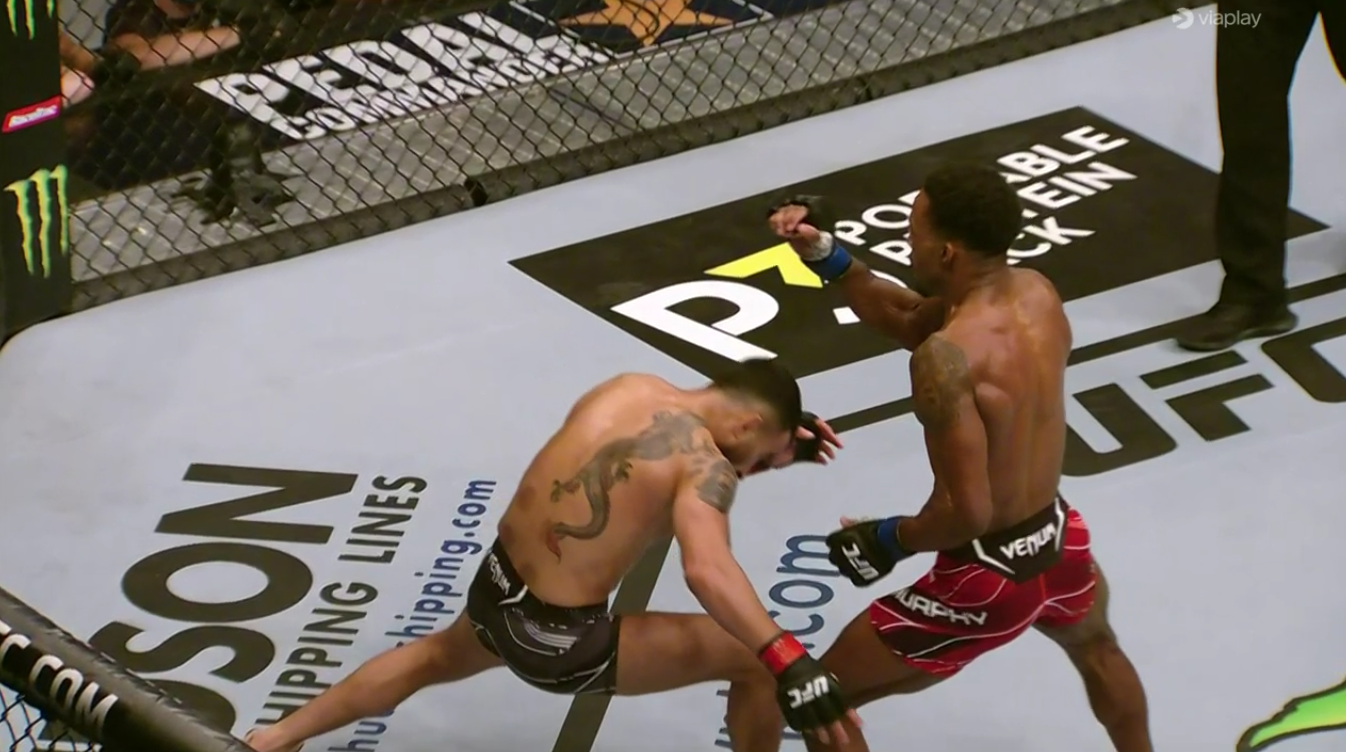 14 second KO into round 2 victory for Murphy.