Khamzat Chimaev (10-0 MMA, 4-0 UFC) beat Li Jingliang (18-7 MMA, 10-5 UFC) at UFC 267 at the Etihad Arena in Abu Dhabi.  Another first round, dominant finish for Chimaev.
Chimaev is on a take-down as soon as Li throws a punch. The Allstars fighter holds him in the air and brings him to the cage before throwing him down. Khamzat takes back and controls Li that is avoiding too much danger.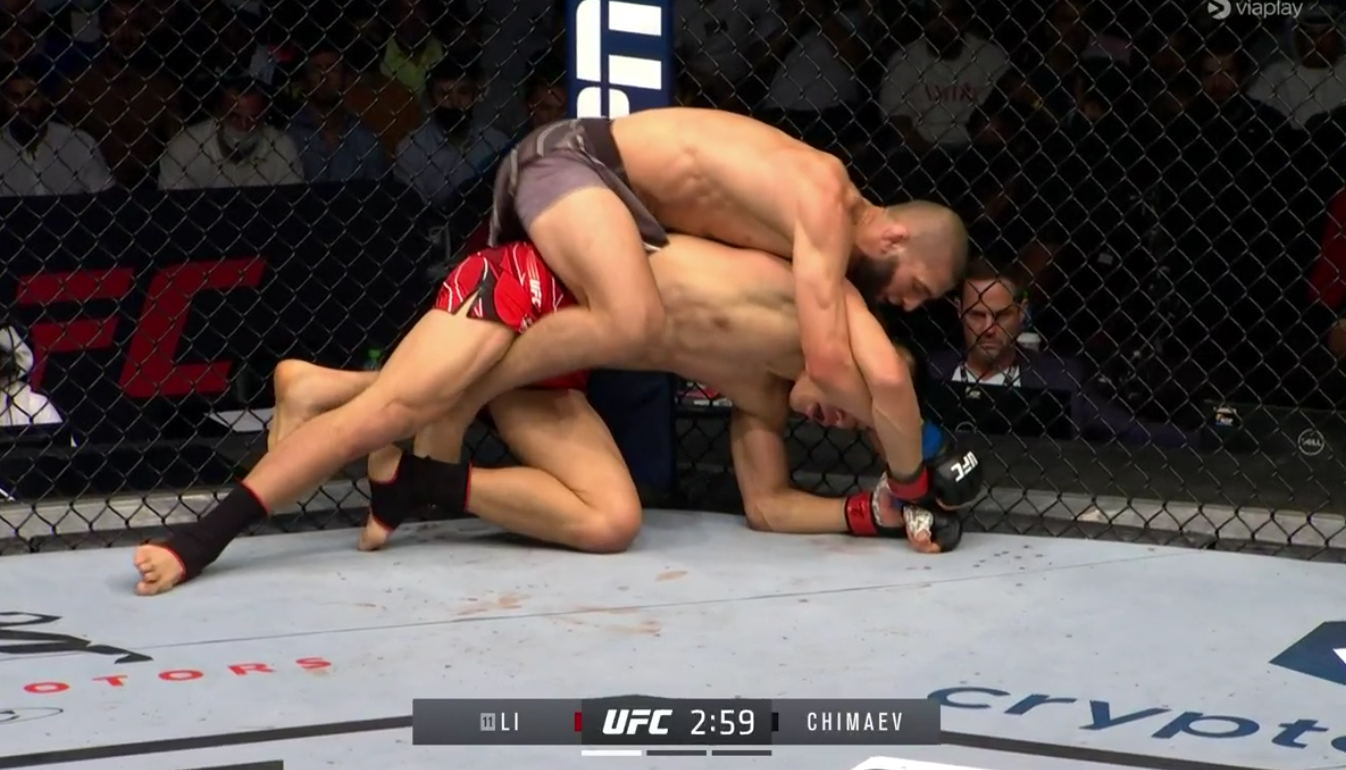 Chimaev flattens out Li and lands punch after punch after punch after punch two and half minutes.  It could be stopped, but Li struggles to his side.
A rear-naked choke immediately applied.  Li is not fighting hands and in trouble.  The squeeze is there, but Khamzat adjusts… and locks it in again with the right arm.  The rnc is TIGHT, and it is all over!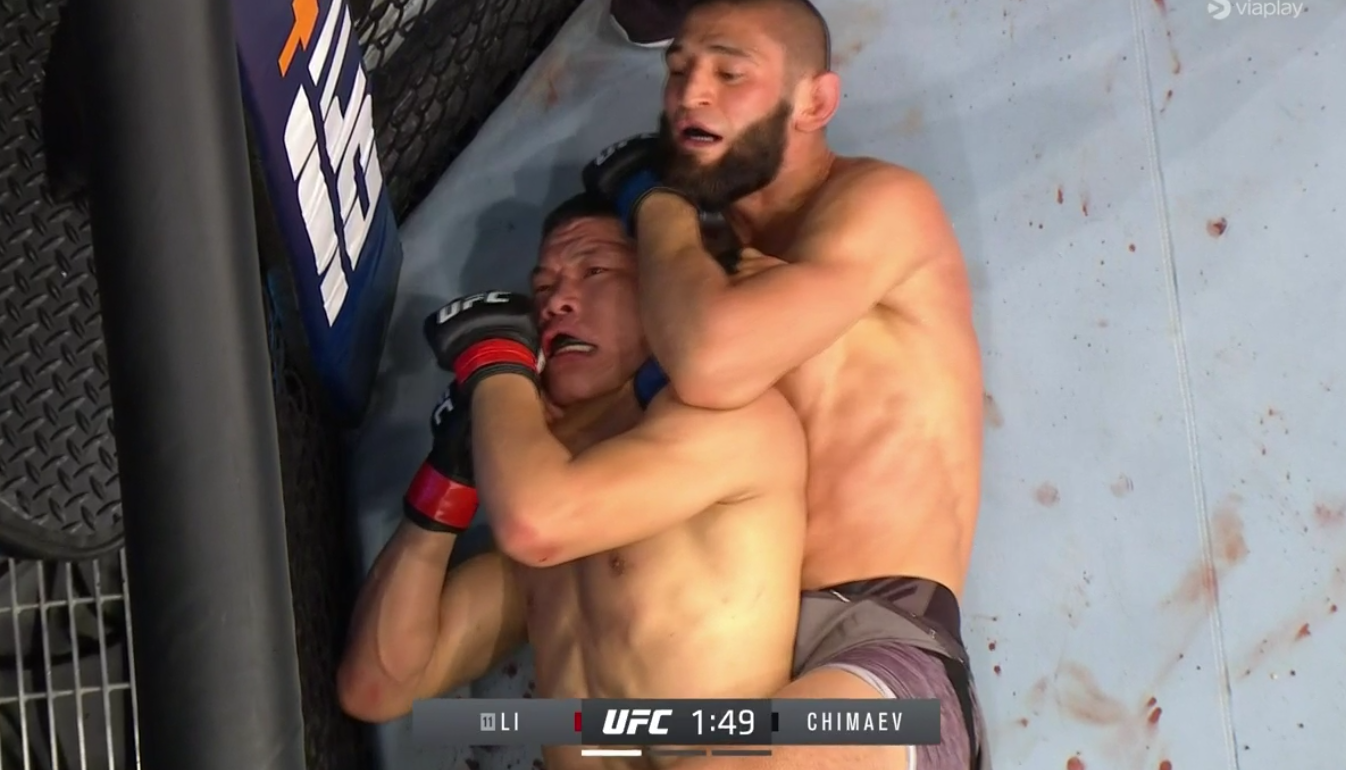 Chimaev stands on top of the cage and talks to Dana white. 3:16 in round 1 for the undefeated fighter that has finished all 4 of his UFC bouts.  "I'm coming for everybody."