Arben Latifi is a Nordic martial arts pioneer. The Swedish-born BJJ specialist, has done it all, with a background in boxing and judo, winning the European Open BJJ and Panamerican championships, and professional MMA bouts in Finn Fight. The 37-year-old, who's parents are Albanian, now focuses on training his brother Ilir who is headlining Superior Challenge 8. Let's learn more about Latifi in this exclusive interview.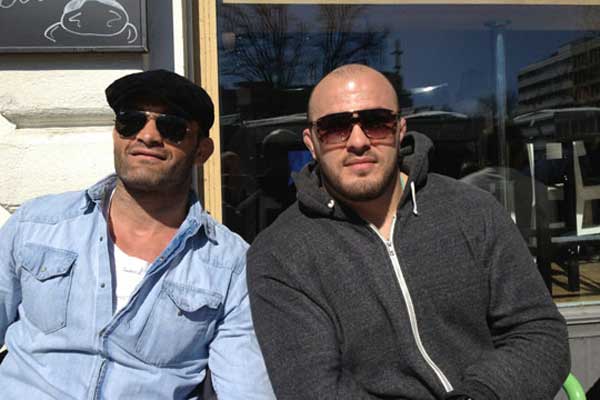 Exclusive Interview
MMA Viking : How did you start MMA?

I was training Judo, wrestling, and boxing. Håkan had introduced me to MMA in 95 or 96. And Omar Bouiche was fighting in Japan's Pancrase. He came to Goteborg to give us a seminar. Pancrase made one of the first integrated fighting systems at that time with submission wrestling, and I was so fascinated I even went to Stockholm to study at Omar's academy.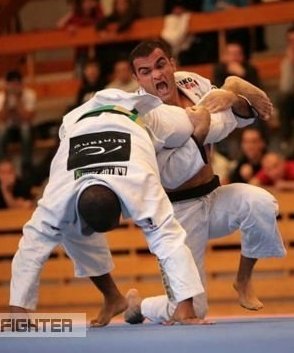 MMA Viking : In 1998 you faced Johan Mparmpagiannis in Swedish Shootfighting Federation (SSF). Tell us about it, and what were the rules.

He was a famous boxer who was in the national team of Sweden and trained under Omar at that time. I was ready to fight him face to face with strikes. After few striking exchanges I got caught in his triangle but escaped. The judges went to Johan.
I think it was 10 minutes, 1 round in a square ring. Kicking, submissions, striking by open hand, like early Japanese Pancrase style.
MMA Viking : What was your best fight in SSF?
Against Waldo Zapata. He had a BJJ blue belt, one of the few guys in Scandinavia. In the arena he had many local fans waiting for his victory call. At that time BJJ was becoming a big trend in Scandinavia. Leo Nagao begun teaching BJJ in Malmö in 1999. Me and Blackwell started BJJ class under Negao. We all went crazy for BJJ.
So the name of Zapata was very big, you see. And his leglock was famous. But I took down the blue belt, made to mount and won with an armbar.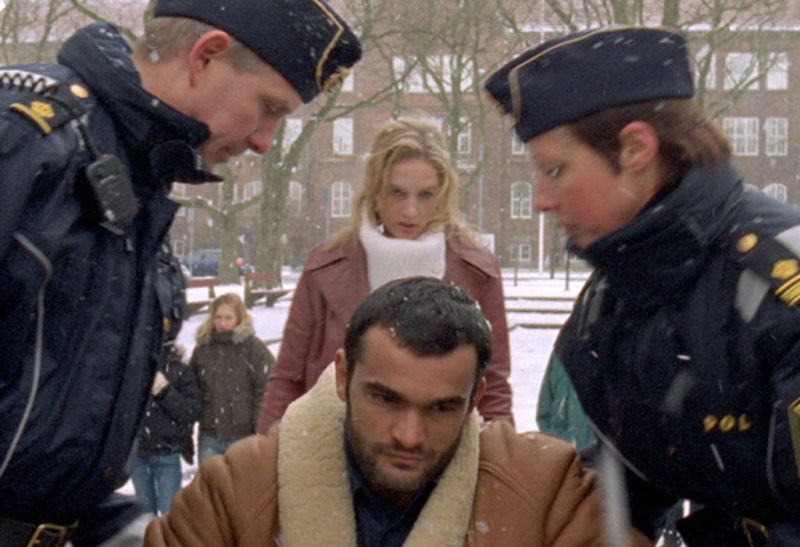 MMA Viking : In 2001, you fought at Finn Fight 5, that was one of the world's toughest fight shows. Tell us about your fight with HILTI, Stockholm fighter David Bielkheden.
Yes, it was a big fight. I went to face David first. We fought like hell, beating each other, I cut my eyebrow and won in decision.
MMA Viking : Your match with Bielkheden was one of the bloodiest live NHB match for me. I saw blood flowing from your head. Both of you were red with blood all over. Then you go to the second fight to Erkka Sahlström who was known for being hyper aggressive, pumped up like a bull.
Yep, I lost in decision. This was his first fight of the night. He was clean and fresh. I was bloody and battered as I came from Bielkheden fight. Erkka fought a good fight and he won by decision. He broke two of his ribs, suffered a concussion and went to a hospital after the fight.
Rickard Andersson fought George Delchev a Bulgarian. Do you remember the fight? We all believed Rickard would win easily as he was in superb shape. But Delchev knocked him down with a great shot, caught Rickard as he was falling down and choked him out. We were holding our breaths and it took sometime to understand what just happened. It was really early round,maybe just 10 to 20 second. The whole arena went dead silent. Audience turned really dark. And Delchev went to final to fight Erkka but he had to pull out from the final because of the injury. So Delchev,an unknown fighter, won the tournament and we were disappointed.
MMA Viking : You then went to St.Petersburg in Russia for M1 show in February 15th 2002 to fight Arslan Amatov of Red Devil team. The fights were fought in a cage and the show title was "Russia vs Scandinavia". There were six of you guys? You won easily with a rear naked choke at 3.46 of the first round. What do you remember of this event?
The arena was huge and the ring side was surrounded by Russian mafia. And the hotel was more than huge. The room was cold and whole hotel was dark. It was lucky I didnt get injured seriously in the fight. Other guys who went to hospital told us really scary horror stories; very dirty hospital with dead bodies lying around and so on. The second time Russia was better. I went there with Ilir. They really had changed a lot of things.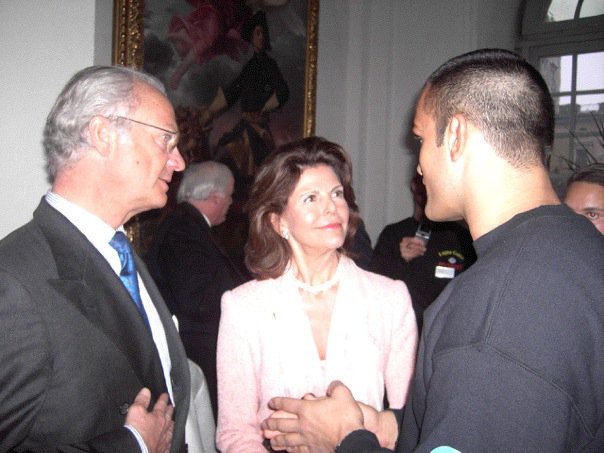 MMA Viking: Then you got hooked on BJJ?
Yes, I love it. I don't remember how many matches I have had. May be 50 or more. I have won many titles in Scandinavia. Do you remember King Of The Beach? One summer day Kaisho Mike Wall made 2 mats on the beach of Helsingborg that is in southern Sweden. 100 or maybe 200 participated. Carneborn, me, Hansen and Eklund won the tournament.
I also went to Sao Paulo, ADCC held in Brazil for the first time. Jon Olov won there. Because we had a good base of submission wrestling, BJJ turned really popular in our country. I won in EU BJJ tournament, Mundial masters, Pan Am and many. We had Leo Negao and Leo Neves. We had many Brazilian high level black belts coming to hold seminars. Hansen and Einemo got BJJ black belt from Marcelo Yogui in Oslo. We trained really hard to get the color belt. It was a big trend.  I got my black belt  in 2006 by Brazilian BJJ federation.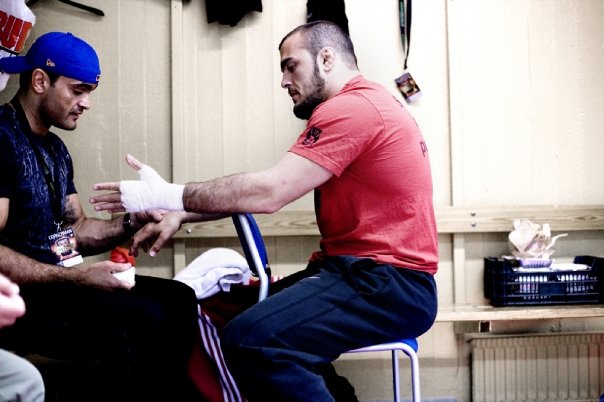 MMA Viking: What is your role now?
I'm coaching Ilir, my brother.  By now he trains in Omar's.  There has many big skilled fighters.  Also I have some of young students training MMA in Malmö. Im helping two guys for Superior Challenge in October. I had both of my elbows operated few months ago. They are old injuries that were causing a lot of pain. I'm recovering well and I can teach guys at the gym.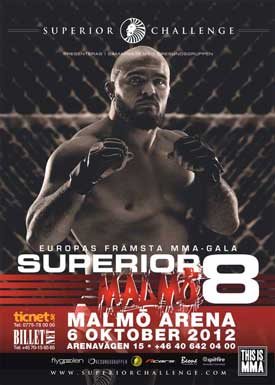 MMA Viking : Do you have an icon in MMA?
I like classic UFC fighters as they gave me lot of dreams. Royce, Frank, Randy. In the prime No Holds Barred world those were the guys who showed amazing fight techniques that made me excited about the sport.
MMA Viking : How is your brother Ilir Latifi preparing for his upcoming bout at Superior Challenge 8?
We are working hard. Ilir is a very talented man who is good with transitions and a fast learner. His striking is getting better and better.  Please come to Superior Challenge Malmö to support my brother on 2012 October 6th Malmö Arena Hyllie Stationstorg 4.
For event information check out www.superiorchallenge.com and tickets for the show can be purchased from Ticnet.se
Editor's note: If you readers remember more about old events like Finn Fight, please share your stories with us by leaving a comment or sending your thoughts to us by email.