Swede Nico Musoke will go to Las Vegas in attempt to make The Ultimate Fighter (TUF) television show.  The Stockholm Shoot fighter tells MMA Viking, "Nothing less than making it into the house." about his goal for the international quest.  The tryouts will take place starting September 17th.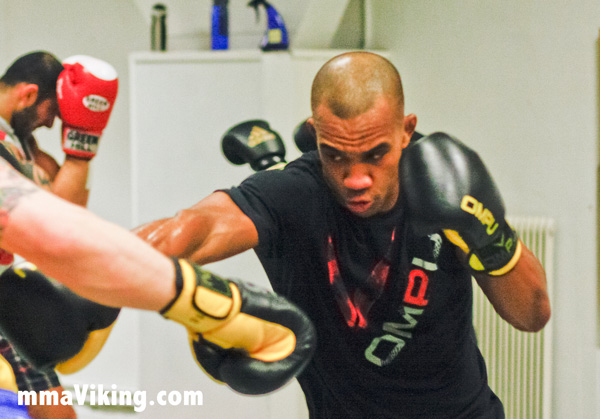 "I don't see any other reason for flying halfway around the world." Musoke tells MMA Viking about getting into the house. "After that, I'll deal with one fight at the time and try to cope with the antics and pranks. Lol!"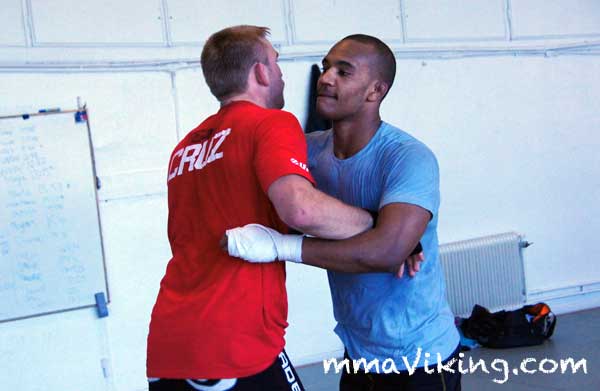 TUF 17 will be hosting tryouts for both middleweights and light heavyweights for the next season, leaving Musoke who fights at welterweight (170 lbs.), attemptiong to make the show at middleweight (185 lbs.), the closest division available.
"Given the format of the show, making the middleweight limit suits me just good."
"I don't feel much different than facing any other opponent. Sure, some may have size on me but I know what I can do, and honestly I don't believe it will be a deciding factor." says the gigantic welterweight.
He has 9 wins and 2 losses, and has won four straight fights against high-level competition. His most recent bout was at On Top 5, where he finished the bout with a TKO at 3:49 in the first period.
Learn More About Nico
"Out of our club I know I am the only one." says the fighter who trains out of Nexus Fight Center. "I have a good friend, fellow fighter and training partner who also will make the trip but I will let him come out with the news himself;)" Musoke continues, who it seems will have some company on his trip to Vegas.
Middleweights were most recently featured on TUF 11, where Court McGee emerged as the season's winner.  TUF 17 is expected to debut on FX in early 2013.
Musoke is sponsored by Spitfire.se, Undisputed.se, Ompu.com och Sthlm Shoot, and blogs in Swedish at Kimura.se.