MMA Viking is cageside to cover Suprior Challenge 20 going down at Stockholmsmässan. Get all your live updates here, including the title bout between Swedish chanp Nico Musoke and challenger Marcelo Alfaya.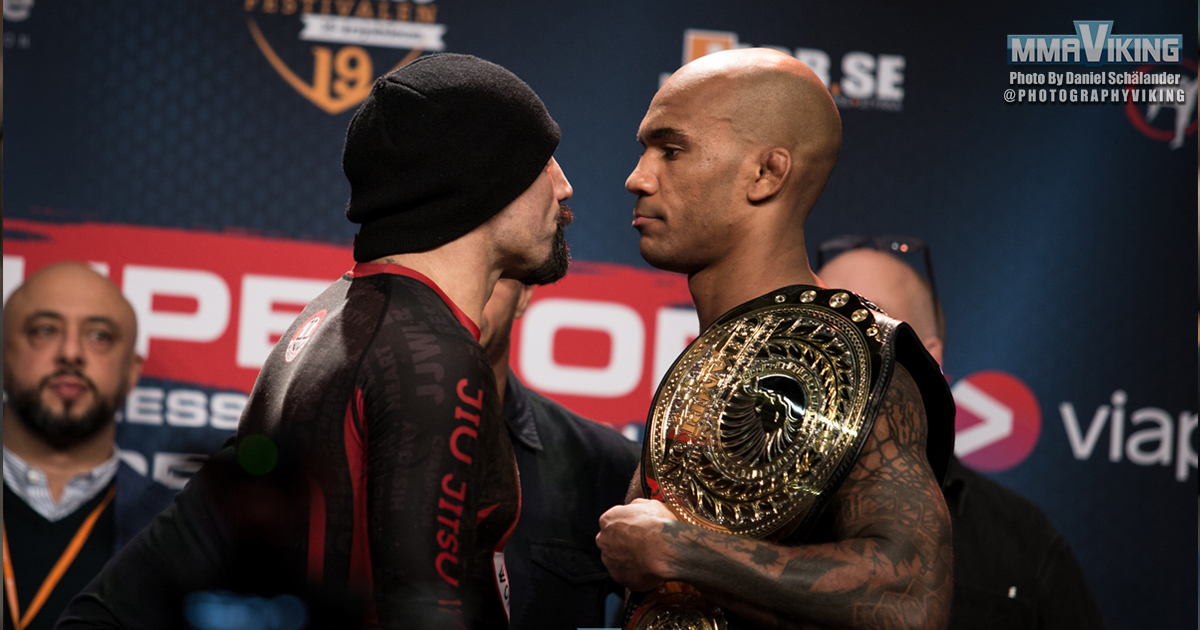 PRELIM CARD
Moraad Moreno versus Gard Olve Sagen
Sagen wins by decision.
Fannie Redman versus Zejna Krantic
Redman wins by unanimous decision.
Serdar Altas versus Wilbert Huaman
Atlas wins by unanimous decision.
Bartosz Wojcik versus Mathieu Morciano
Wojcik with a TKO due to a cut after the second round.
MAIN CARD
Michel Ersoy versus Souksavanh Khampasath
Ersoy wins.
Malin Hermansson versus Karla Benitez
Hermansson wins by decision.
instagram.com/p/B5yVV8JpbS8/
Adam Westlund versus Robin Roos
One hell of a fight. Split decision win for Westlund.
Kenneth Bergh versus David Marcina
Bergh wins by quick KO, 21 seconds.
Marthin Hamlet versus Prince Aounallah
Hamlet wins by decision.
Nico Musoke versus Marcelo Alfaya
Musoke wins by unanimous decision.