Ilir Latifi (14-8) nearly upset Derrick Lewis (23-7) at UFC 247. The Swede lost in a close bout on all the score cards 29-28 at the Toyota Center in Houston, Texas.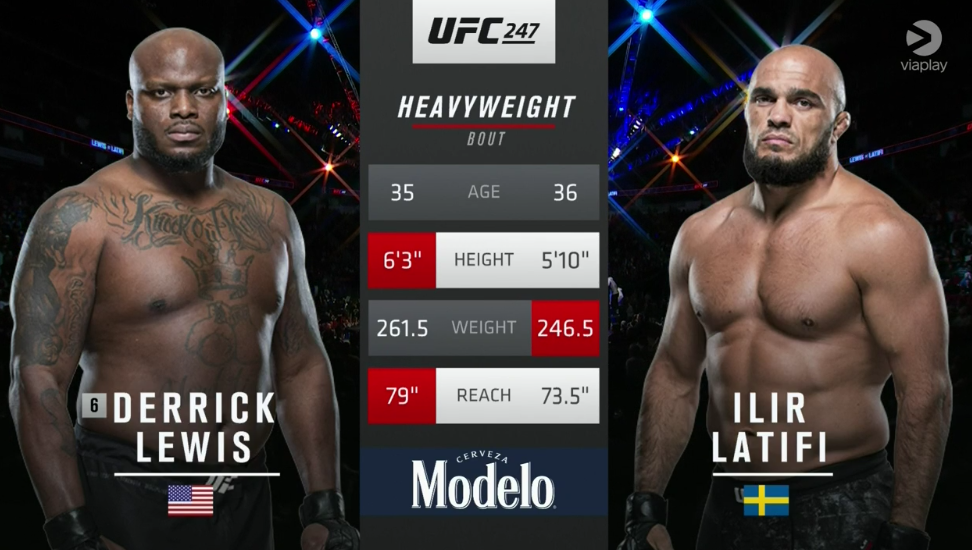 Latifi circles and keeps his distance to start the bout.  The two clash a minute in and end up in the clinch, and Latifi leaves with a strike that misses.  The Malmo fighter complains of an eye poke and shortly after takes a big flying knee from the American, but quickly moves to the clinch and grabs a single leg.  Lewis defends well, and eventually the two are forced to break by the referee.  A quick headkick from the Houston native, and again, forces Latifi into the clinch.  Another single leg attempt for Ilir but can't finish it.  The pace quickens as Latifi goes for another flying knee, but the Swede jumps into the clinch for safety at the end of the first in a strong round for the American.
A left switch kick from Lewis to start the round.  A solid lowkick from Ilir that sprises Lewis.  Latifi standing his ground and now pressing the action.  Another big right kick from Ilir, and Lewis comes back with a flying knee that doesn't land.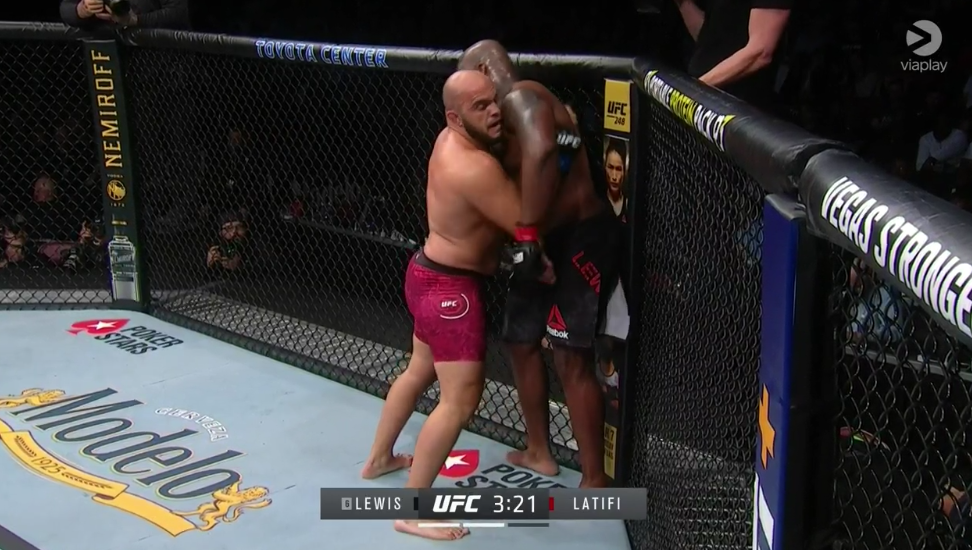 To the clinch and Latifi with a body lock.  The hands are together and he is able to throw Lewis to his back!  Half guard for the wrestler, as Derrick lays flat on his back.  Latifi landing light punches, but not enough… and the fight goes back to the feet with under a minute left.  Lewis goes for a headkick, but Latifi with another body lock and trips the feet of Lewis that is on his back again and a few punches in a strong round for the Sledge hammer!
The American moves forward to start the third round looking to land a big right hand.  Another flying knee attempt, about Ilir moves to a body lock and gets another take-down!  Latifi in half guard again.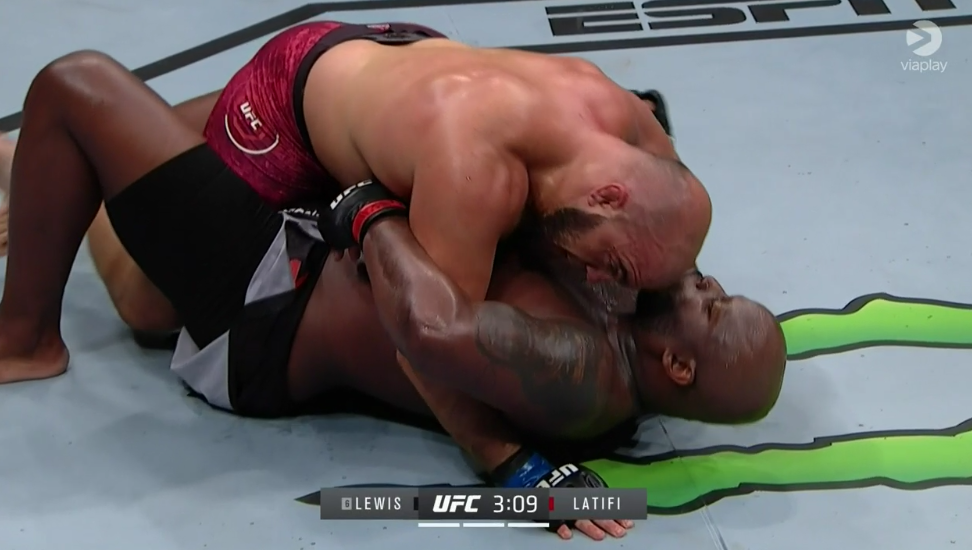 Lewis stands up and gets out with two minutes left.  After another flying knee, but Latifi gets another body lock.  Just over a minute left and Latifi looking for a take-down, and almost gets it, which could solidify the third round.  A big right hand from Lewis, but Latifi holds on.  A big elbow.  Latifi is rocked and Lewis is going all out.  An upper cut from Lewis in a flurry and Latifi seeking safety as the final bell rings.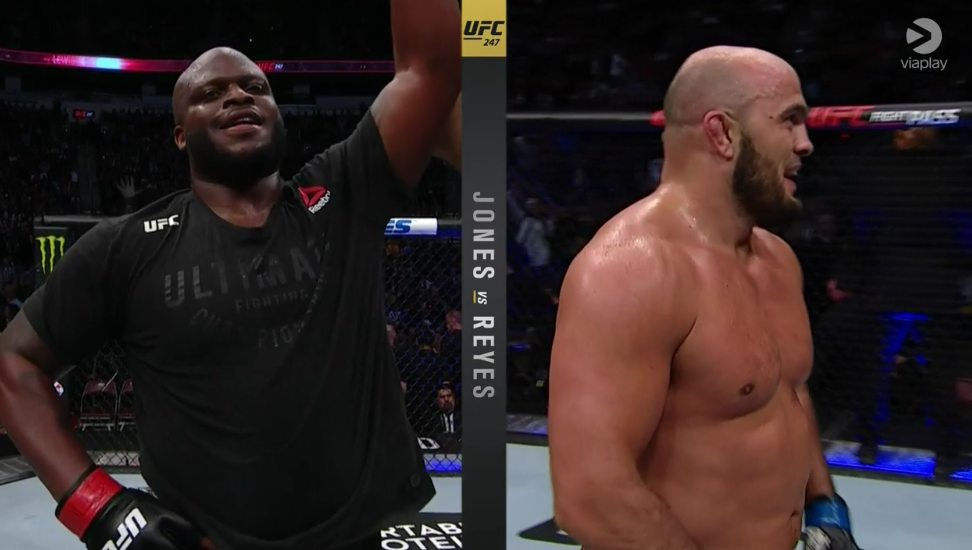 "That boy had a chin" says Lewis about Latifi as the Houston native celebrates the unanimous decision victory.