Besam Yousef will be making a return to the Octagon reports Sweden's SportExpressen.se today.  Today the Swede told the publication that he will be facing the American Stephen "Wonderboy" Thompson at UFC 154 in Montreal.  This card is already stacked, featuring the return of Georges St. Pierre against Carlos Condit.
The Swede lost his first match to Norwegian Simeon Thoresen at the UFC in Sweden in April.  In his first bout in the UFC, Yousef says "I was too eager in the match against the Norwegian."
Yousef has a record of six wins and one loss, and has recently spent time in Las Vegas training at Xtreme Couture and Drysdale's.  Before his recent loss, he had won all six fights by stoppage and was the Zone FC Champion. The welterweight trains out of Gladius MMA in Gothenburg and is 27 years old.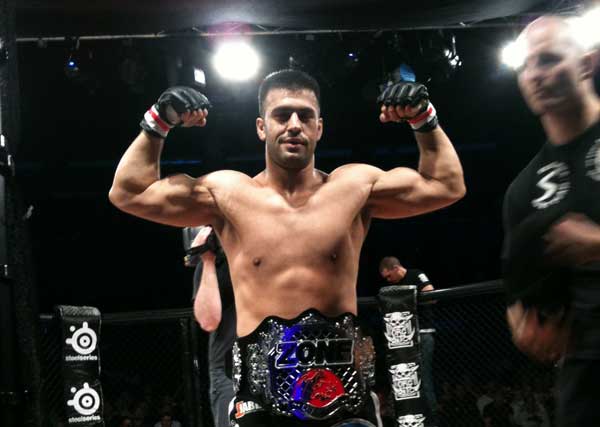 Thompson has the same record of Yousef, also losing his last bout in the UFC to bring his record to 6-1. After scoring an impressive head kick to stop Daniel Stittgen in his UFC debut in February, the American suffered his first UFC loss at the hands of Matt Brown.